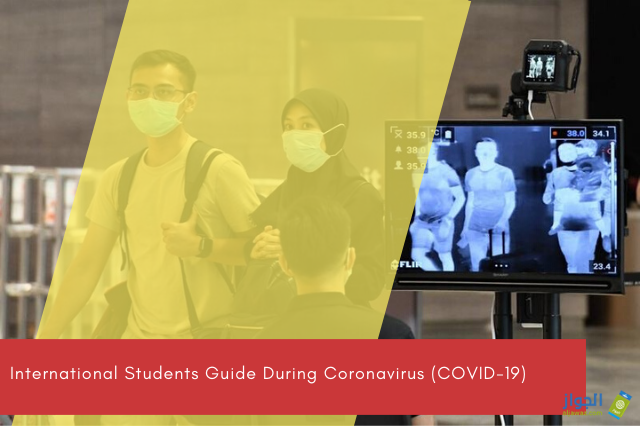 We here at Aljawaz are committed to International students. Our international students guide for Coronavirus is validated by both CDC and global universities.
All international students studying or commencing their studies in Uk, China, Spain, Germany or Austria are impacted by the novel coronavirus (COVID-19) outbreak. Actually, all international students in the world are concerned!
To stay informed and supported, we have made this International student guide for your safety against Coronavirus.
Mainly, we will be focusing on the countries we mentioned. However, we have added a general safety health tips for all international students to go through.
Although, your university may have reached out to you by mail to stay safe, here's a checklist to International students; a guide for Coronavirus.
International Students in the U.K.
This is a rapidly evolving situation, and advice from institutions, and from the governments in the UK is being updated on a very frequent basis.
The UK government and other sector organisations are taking every possible measure to ensure the university community is well-informed, supported and safe
What Should you do?
UK universities understand that a university 'closure', which can mean a variety of things, may cause anxiety for students who cannot return home. This is what International students guide recommends for Coronavirus
Make sure when topics like self-isolation in shared accommodation are the topic, you first check with your university. You don't make a decision alone. Always seek advice from your university.
NOTE: Finally, students in the UK can call +4420 7788 9214 between 1.00 pm and 4.00 pm (UK time) between Monday and Friday, except for public holidays.
You can read the UKCISA statement here. Also, you can check out all the questions asked by other international students in the UK here.
International Students in Spain
On Sunday, March 22, Spain's President announced the extension of the country's "State of Alarm" through April 12.
The country has placed firm restrictions on the movement of people and goods, as well as most commercial activity.
Everyone in Spain, including U.S. citizens should not travel and not allowed from movement outside their home.
What Should you do?
In Madrid, Saint Louis University SLU-Madrid forwarded to its community the U.S. Department of State Global Health Advisory, which cautioned all citizens, worldwide, not to travel: Level 4: Do Not Travel.
For all International students, our guide for Coronavirus is for you to stay in the home.
Scroll to the end of the article to learn more about avoiding the coronavirus COVID-19.
International Students in Germany
The DAAD has announced that the Individual Scholarships for studying in Germany will not be available for the summer semester 2020.
For those who are already scholarship holders and are unable to return to their home country, the support will be extended.
Suspension of Individual programs in 2020:
University summer courses for 2020 have been annulled.
RISE / WISE internship programmes for spring/summer 2020 also been canceled.
Can I close my German blocked account due to coronavirus?
If you are not travelling to Germany due to coronavirus, or if you're returning home, then you have the possibility to close your German blocked account.
Typically, you can apply to close your blocked account through the standard procedure each financial institution has.
This means you have to contact the institution with which you opened your blocked account and ask them to close it.
How is Germany handling the current situation?
The overall risk of the population in Germany is currently high, but the risk largely varies from one region to another.
Coronavirus (COVID-19) is more serious with age and other underlying health issues.
This is why it is essential to distance ourselves and avoid spreading the virus, especially to the elderly or those with existing medical conditions.
International Students in China
Parents of international students are not only concerned that their child's studies will be interrupted but also that they could become infected with COVID-19 during their travel.
The most updated policy by the Chinese government requires all Chinese nationals who return to China from overseas to complete a required 14-day quarantine.
The quarantine locations are normally local hotels, and people pay for the stay at their own expense.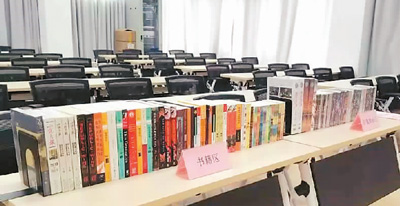 Minister Eun-hye Yoo said on the 23rd, "Students are advised to leave school for students who are unable to enter Japan, such as visas not being issued or refused.
"International students who have already entered the country stay in their dormitories and residences with clear addresses, but operate a thorough management system."- Minister Eun-hye Yoo
[출처: 중앙일보] 중국 방문자 다 막은 나라들은 확진 주춤, 한국은 급증
Heading to South Korea?
The Covid-19 outbreak has come at a delicate moment. The first week of March is usually the start of the new school year in Korea, with most international students arriving from abroad the week before.
Because the Moon administration had already ordered a delay of all university classes by two weeks in early February.
However, with the entry process has just finished this past weekend, there's much palpable public anxiety.
How do I avoid transmission of coronavirus?
Make sure you check this safety guide as an International student. This guide for Coronavirus is valid by CDC and your university may have told you the same thing.
To avoid transmission of the virus, make sure you keep such info in your mind and put into practice. Safety measures that have been circulating lately!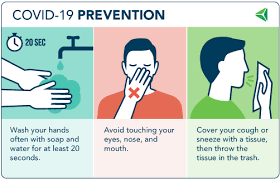 Maintain your distance (at least two metres) from other people when they (or you) are coughing or sneezing. You may also turn away.
Sneeze/cough on a tissue, then throw the tissue in the bin. If you have no tissue, sneeze/cough into the crook of your arm.
Wash your hands regularly and frequently with soap, for about 20-30 seconds.
Avoid shaking hands or any other form of physical contact when greeting other people.
Avoid touching your face, especially your mouth, eyes, and nose.
Do not share used cups or bottles with other people.
Do not share objects such as dishes, towels, or pens with other people.
Clean/disinfect frequently used objects.
Make sure you wash your hands when you arrive at work, in any educational institution, at home, after breaks and sports activities, after using the toilet, after blowing your nose/sneezing/coughing, and before preparing and eating food.
Do not underestimate the importance of hand hygiene.
Finally in the process of applying to any university? check out our guide for applying to universities in Turkey, China, Spain and all over the world. Remember, be safe!