Do you sometimes think about studying abroad? Have you thought about what it is like to Study in South Korea? Maybe your answer is no, and maybe your answer may also differ after you check out our complete guide to study in South Korea. It will cover the reasons to study in South Korea, along with the advantages of being a resident and getting a job after graduation in the country.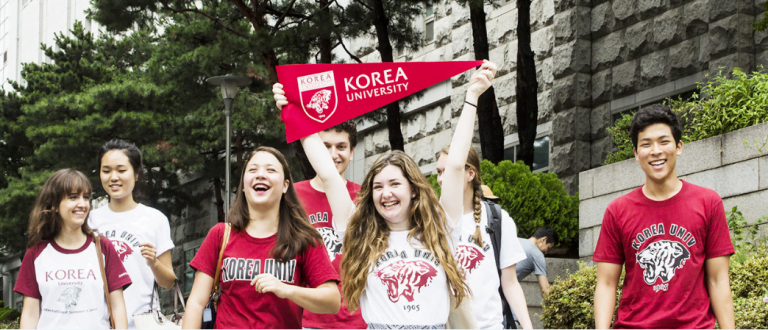 The support of the Korean government for international students
South Korea is one of the top countries in lower costs of education, living, and scholarship programs for students worldwide compared to English-speaking countries (such as Britain and America, which can be a high-cost).
Since 1967, the Korean government has provided nearly 7,000 scholarships for students from 148 countries. Moreover, It supports around 2,000 international students annually.
Our upcoming articles deliver the right information in regard to programs funded by the Korean government and universities for you. Korean and English language classes are also provided for international students.
Quality education in South Korea
Similarly, South Korea's quality education is definitely strong and is ranked the highest in terms of academic achievement and education competitiveness in the list of OECD countries (Organization for Economic Co-operation and Development).
The change from consuming to exporting country worldwide
The country managed to become a powerhouse and jump from being a poor country in 1960 to being one of the largest economic countries in the world now.
Ranked number 11 worldwide economically according to IMF statistics in 2015 and has been removed from the list of consuming countries issued by the World Bank.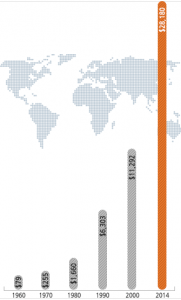 A promising future and advanced technology
Ranking first in telecommunications and information technology out of 152 competing countries, according to the source of the International Telecommunication Union, the country's technical and vital skills include machinery and chemicals for building the ships, cars that are recognized worldwide.
Indeed, this made the country rank first in the world in 2012 per the Korean Ministry of Industry, Trade, and Energy.
The country is a force to reckon with as one of the largest sources of economic power in Asia. And its Individual income is to double by the beginning of 2025.
What students are saying about living in South Korea
Being one of the safest countries to study in, the number of international students is increasing every year.
Korean universities are now providing many scholarships and support to students. Furthermore, helping students getting academic opportunities in Korean universities and jobs in some of the biggest Korean companies.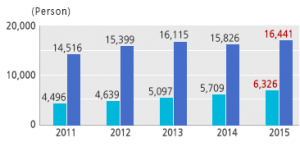 The response of international students on the reasons why South Korea is a preferred country to study in:
Being comfortable and feeling safe in addition to a good environment to live in.
International students and unique class experience.
Diversity of the Korean culture and activities.
All sorts of food
Higher education level.
Nice weather and the standard of living.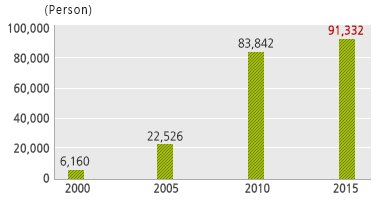 Job opportunities for students in South Korea
International students can work part-time while studying. Simultaneously, there is an exhibition which is held to recruit students under the supervision and support of the Korean government. This makes it easy when applying for work through the electronic network in South Korea.
Korean Culture and Civilization
The Republic of South Korea is home to 10 archaeological locations of UNESCO. And 15 archaeological cultural locations that you should not miss during your studies in South Korea! "Hallyu" Korea's channel spreads the culture, and it's civilization worldwide.
Hallyu focuses on publishing and demonstrating Korean arts, drama and language under government support.
Learning the Korean language
If you're already learning or plan to start learning the Korean language, immersing yourself in the culture of South Korea is the best way to do it. Not only, Korean is one of the easiest Asian language to learn, but being in the country gives you endless opportunities to practice.
Moreover, most Korean universities offer programs where students can learn the language alongside their primary subject. And the good news is these courses are free of charge or very affordable. Besides, you'll find numerous programs and many language learning centers, where you can study full-time or part-time, so you can adapt with your studies.
Affordable cost of living
Even though the cost of living in South Korea is not cheap, it remains cheaper compared to other developed countries. In other words, you can get high-quality education at a fraction of the price you'd pay if you went to study in the US or in Western Europe. Moreover, other costs like accommodation, food and transportation are quite pocket-friendly, giving international students more reasons to study in South Korea.