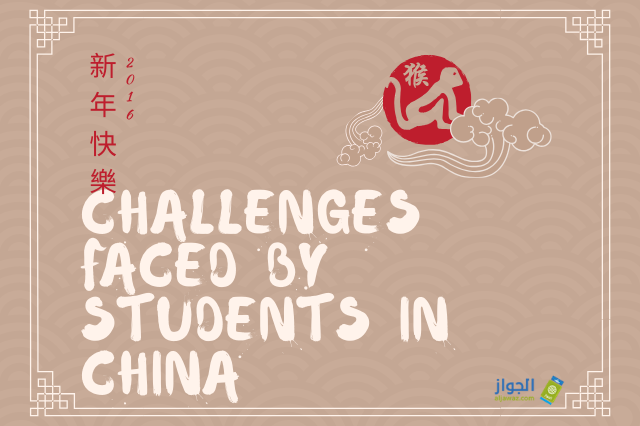 International students facing challenges during their studies in China is nothing new. When students make the decision to study in a leading country like China, they expect to encounter some difficulties as any students.
Some of the challenges that students face are general ones every student who decides to study abroad encounters. Here are some of these difficulties international students in China may have to face, as well as our advice to overcome them.
Choosing the right university in China
The first challenge that a student may encounter when studying in China is the problem of choosing the right university. China is one of the world's most populated countries and also the most densely populated.
This indicates that China has a huge number of universities, which makes the student sometimes confused. You will always need to research all available universities and the majors and study programs they offer.
We have prepared an article about the best universities in China and their website to make this task easier for you.
Also, another way to overcome this difficulty is to check out the number of international students the university accepts (along of course with finding out if they offer the subject area you're looking to study). For example, Peking University has 95% acceptance rate of international students as long as you meet all the admission requirements. 
Make sure also to specify the language study you are researching. Some universities may offer programs in English, but some may not. And unless you are fluent in the Mandarin language, check if the university you're looking into offers courses in the language you're proficient in.
Facing the language barrier in China
The language is the most common challenge among students who want to study in China or anywhere. Studying in China makes you face the challenge of the Chinese language, which is among the most difficult languages in the world. Rough start!
This will allow you to face difficulties like communicating with Chinese students and also talking to Chinese people in daily dealings. To overcome the language challenge, be sure to take courses in the Chinese language and learn. Also, make friends with Chinese students, and stay in touch. This way you will develop your language skills.
As for university studies, you wouldn't face challenges, especially if you choose to study in English in China.
The culture of China
The culture differs from one country to another. I think we know that. China has huge cultural diversity due to the fact that it has the largest population of the world. This also means the presence of many and diverse cultures.
The advantage of Chinese culture is that it merges a mixture of many cultures. A wonderful experience to say the least. It's for you to familiarize yourself with the customs and traditions of China and to take an initial look at the characteristics of Chinese society.
The cost of living and student accommodation in China
The challenge of finding suitable student accommodation is one of the most common problems facing any student. Like any international student, you have to prepare well for a university study trip to China.
One of the main things is to have suitable accommodation in China. Please contact the university that has your registration. All information should be taken care of, including your housing options, from your admission office.
There are many types of student housing in China that meet all international students' preferences.
Find out how to get a student accommodation in China as an international student
Choosing the right city
One of the things that students most wonder about is what is the right city to study in China! This alone has an answer to the challenges faced by students in China.
As a student, the most important thing is to find a city which is right to the proper costs of studying, living, and advantages in China.
Such costs are considered low when you compare them with the costs of studying in other countries like America, Europe, and Australia.
Check out our article on the best cities in China for international students
Working during your studies in China
Since recently, international students are allowed to work during the school years in China to cover specific parts of their living and study costs. Usually, universities can arrange for students to find part-time jobs, so this is the first place to go if you plan to work during your studies in China. 
Moreover, there are many scholarships in China that contribute to full or partial sponsorship. Whether it is a government scholarship or a scholarship funded by private organizations, you should get enough funding to cover a big part of your study without worrying about finances. 
Besides, Chinese universities always provide advice to international students. Thus, when you face a certain situation, don't hesitate to get help or assistance from your university.
Check here to learn about the types of scholarships international students can apply for as well as the ways to get a scholarship in China