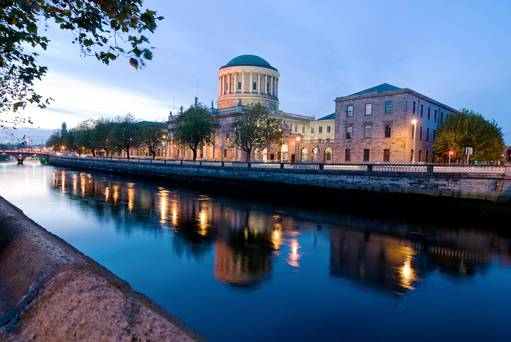 Ireland has a long history of receiving thousands of international students coming to continue studying at its prestigious universities. Why study in Ireland? Because studying in Ireland is an experience that contributes to the development of student knowledge. It also influences its overall capacities as a student during the university period.
Ireland is attractive to an important number of students annually. Learn with us the reasons why it is good to study in Ireland and the benefits of studying in Ireland.
Ireland is an English-speaking country
There is no doubt that it is much easier and better to study in a foreign country where English is the official language. Ireland is among the English-speaking countries which removes the language barrier for students.
The way Irish people pronounce it is different from what you are used to. It is, however, an easy accent to familiarize with. This allows you to experience learning about several cultures without falling into the language problem.
Ireland is a safe country
Among the most important conditions for good study and educational achievement. We find the study in a safe environment in which all conditions for living in peace are met. Indeed, Ireland is one of the safest countries in the world.
Availability of internationally recognized qualifications
Ireland is a study destination that experts around the world are recommending and even the experiences of former students. There is no doubt that Ireland has internationally recognized qualifications for university education, and students can choose from a wide range of programs to meet their needs.
For example, studying in business schools that enjoy a good reputation, and enjoy centers of scientific and technological excellence, as well as studying languages, humanities, and arts.
Find out here what you need to know about engineering studies in Ireland and here if you want to pursue medical studies in Ireland.
Ireland is home to many of the world's leading companies
When it comes to job opportunities, Ireland is a country that has many job opportunities for graduate students. Where there are many large companies such as Twitter, Apple, and Facebook, which means that during the completion of your studies in this country, your chances of working in Ireland will be high compared to other countries.
In addition, Ireland is now home to nine of the top ten drug-producing companies in the world, as it is one of the largest pharmaceutical exporters from around the world.
Ireland has a supportive learning environment
During your studies at an Irish university, you will receive full support from international offices working closely with academic, administrative. Also, you will get expert support and advice professionals, as you will have direct access to information, access to services and facilities.
Ireland's distinguished graduates
Ireland graduates are innovative in their fields, leaders in their communities and ambassadors of excellence around the world. There is no doubt that students receive an education that meets all international standards in terms of quality of education. The student graduates with comprehensive knowledge that enables them to enter the job market in a comfortable way.
Ireland has a picturesque nature
Ireland is distinguished by having many islands and lakes as well as stunning landscapes and wonderful mountain views and endless green spaces. Dublin is also home to some green areas. One of them is Phoenix Park, which is one of the largest parks in Europe. All of these will make your study trip to Ireland an unforgettable and unparalleled experience.
Higher Education System quality
One of the best countries in the world in terms of the higher education system. You will benefit from higher education at the highest levels, as Ireland spends significant sums to support and encourage scientific research.
By coming to Ireland you will enroll more than 35,000 thousand international students of 160 different nationalities. Institutions of higher education in Ireland are well-known for offering advanced programs of study.
You can see the most important universities in Ireland.
From all the benefits that you will get from studying in Ireland, the most important one is that you will have an academic education that meets all the requirements of the labor market. The reason is that studying in Ireland will get you a perfect mix between what is practical and what is theoretical.
Another reason why you should study in Ireland: the people and the culture
Ireland attracts many students because of its vibrant local culture. Combine that with the friendly Irish people, and you have the perfect study destination. You can then enjoy this unique culture with lively music and dance, along with the extraordinary Irish literature, to name just a few. 
As for Irish people, they are globally known to be warm and welcoming. International students will feel right at home in Ireland, a land many of them call their home away from home.
Get a hint on the Irish culture in our article on the customs and traditions of Ireland.