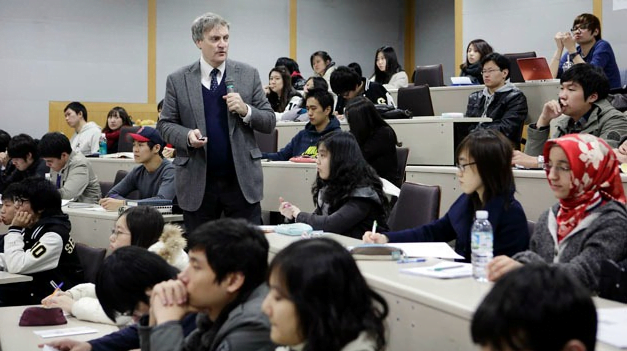 Below are the most important majors to study in South Korea, in addition to the requirements that have been mentioned in some courses and application deadlines.
Knowing that most majors in South Korea share some basic requirements such as application for enrollment, certificate of secondary education qualification (or equivalent), as well as proficiency in the English language (some universities require the Korean language).
Read the following article to learn how to apply for admission and enrollment in South Korean universities. You can also learn South Korea's education system and language of instruction.
In addition to the basic requirement for studying and residency as a student in South Korea which is to obtain a study visa. Hence, we invite you to see how to obtain a visa in South Korea article.
Major of Mechanical Engineering in Korea
As a matter of fact, the Bachelor of Mechanical Engineering from ULSAN University in South Korea is a great course to combine academic and practical studies.
Application requirements
The application is available for students of any foreign nationality.
However, you need a secondary education certificate or equivalent certificate or qualification.
You must also get a score of 71+ in TOEFL iBT. Or 5.5+ on IELTS. Or get a secondary education in English.
Application dates
The application deadline for this specialization ends at theend of November and May each year.
Major of Electrical Engineering in Korea
Ulsan University also offer this major.
Moreover, submission requirements and deadlines are the same as the specialty of Mechanical Engineering.
Major of Business Administration in South Korea
Handong Global University is known for this subject. Basically, it offers a bachelor's degree in Business Administration with accreditation from the National Council of Mongolian Education as well as ACBSP Business Accreditation Council.
Application requirements
Application request.
General education certificate.
Certificates of qualifications obtained by the student.
Fluency in English.
Recommendation Letter.
Personal letter.
Application dates
Basically, the application ends on March 31st of each year. On the other hand, the admission results will be announced on the first of July.
Environmental and Civil Engineering study in South Korea
Kookmin University is offering this course. As a matter of fact, the major of environmental and civil engineering includes the fields of structural engineering, geotechnical, hydrological, environmental as well as transportation.
Moreover, this major is accredited by ABEEK (South Korean Engineering Education Accreditation Board).
Major of Information Technology in South Korea
The SUNY University (State University of New York) in South Korea is offering this study course at its department of Technology and Society. Basically, the program focuses on methods of technological development to keep pace with the modern world. This course is preparing students to work in governmental, industrial as well as academic professions, such as Network Management and quality assurance.
Application requirements
The student must submit a certificate of specialization in one of the following fields: Natural Sciences, Engineering, Applied Sciences as well as Environmental Sciences.
Major of Medical Sciences in South Korea
The best diploma in the field of medical science in South Korea is Seoul National University. This university ranks 48th of medical universities in the world. Moreover, it ranks the first of entire South Korean universities.
Additionally, there is Pusan ​​National University in South Korea, which ranks among the top 10 universities in South Korea and also ranks among the top 401-500 universities worldwide.
Obviously, we have already talked about Busan University and the application link for students from outside Korea. You can view it as well in full through reading the top 10 Korean universities article.
You can also view the application requirements for the medical sciences in detail through the official link of the universities of Seoul and Busan.
Architecture courses in South Korea
One of the most popular majors in South Korea among international students is architecture. It's because it offers graduates many work opportunities in the job market in Korea and internationally. 
Also, Korea is the right place to check out if you're looking for a program in architecture that leans more into sustainability and promotes environmentally responsible practices. And last but not least, next to engineering, South Korea is also home to the best universities when it comes to architecture studies. 
Among the best universities where you can major in architecture in Korea are: Seoul National University, Korea University, Kangwon National University and Yonsei University, to name just a few. 
At Seoul National University, the program in the field dates back to the beginnings of the institution. The course focuses mainly on art, culture education, technology and structure surrounding architecture. The university also offers a master program in Urban Administration, aiming in the continuing education of high-level professionals and public officials.
Moreover, you may be interested in knowing the types of scholarships in South Korea.
At last, follow this article to find out about postgraduate prospects for Korean universities.