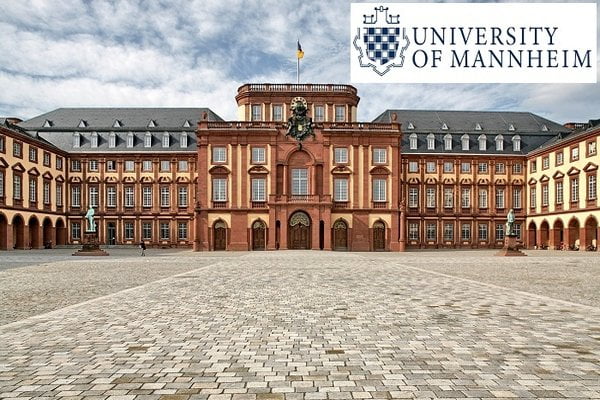 You're about to study in Germany and with all the information available, you don't know where to start? We have put here a list of the steps to help smooth the process for you. Whatever your question: what is the best university? Are there courses in English? What are all the requirements? We'll try to sort everything out in this guide, so you won't be confused by the overload of information thrown at you. 
Choose a university and a study program
The first step when planning your study in Germany would be to choose a university and a study program. Germany, not only has several prestigious universities, but also provide many courses you can choose from. Whether you plan to start from the undergraduate or at postgraduate level, you can already check our list of the top 10 universities in Germany.
Check also here the best master's program you can study in Germany. It's worth mentioning that in Germany, there are plenty of programs taught in English. And it's mostly the case at the postgraduate level.
Find here our guide on masters studies in Germany: requirements, best courses, institutions, etc.
Learn also on how to earn your PhD in Germany. Doctorate studies in Germany have some specific features that you need to know. Our guide will help you choose the right type of PhD program as well as a supervisor, among other requirements. 
Engineering study in Germany
Germany is an industrial hub in Europe. This means, engineering is one of the most-sought-after study fields among international students in the country. You can learn civil engineering, automotive engineering, electrical or mechanical engineering, and many more.
Check here our list of the best institutions where you can study engineering in Germany.
Requirements to study medicine in Germany for international students
You've chosen Germany for your medical studies, you've made the right choice. Medicine is also one of the most popular subjects among international students. But since it requires a distinctive application procedure, we've also unpacked everything for you in our ultimate guide for medical study in Germany.
Moreover, we've also prepared a list of the best medical schools in Germany. Most of them have a long-lasting tradition in teaching medicine. Also, most have cutting-edge facilities for students to get the best education in the field.
Lastly, we've also an article that summary all the requirements for medicine studies in Germany.
Make sure you have all the necessary funds
The next step, once you have chosen your university and study program, is to apply. But for that, you'll need to provide a proof you have enough funds to finance your studies in Germany. You then first need to inform yourself about the tuition fees and all the study costs you need to pay.
Usually, public universities in Germany don't charge tuition fees. So, all you need to know is the cost of living as an international student in Germany and secure a blocked account you can use as a proof of funds.
You can also apply for a scholarship to cover some of your living expenses in Germany. Check our article on the subject for more details. 
Apply to universities in Germany
The following step is to collect all the necessary documents and go forth your application. University application in Germany can be done through 3 ways, depending on the program and the university you apply to. Moreover, files you need to provide include a proof of a good command of the instruction language: German or English.
Learn about these requirements as well as the university application procedures in Germany for international students.
There might be some cases where you students apply beforehand to a German language course before enrolling in a study program. For this special case and for students who come to Germany to master the language, you can check our resource on how to learn German in Germany.
Apply for a health insurance
Another requirement for international students in Germany is to have a health insurance. This is mandatory, not only for university application, but also for the visa application. There are two types of health insurance in Germany: the statutory insurance and the private insurance. The policy you apply for depends on the reason for your stay in Germany as well as your age.
Study visa in Germany
The visa process for students in Germany is the same as for most countries of EU/EEA. Usually, you apply for a student visa that you will transform into a residence permit upon your arrival in Germany. Moreover, students from countries in the EU/EEA usually don't need a visa to stay in Germany for study purpose. For non-European international students, the requirements depend on your country of origin. 
The German study visa also gives the holder some interesting advantages. Learn the details on the matter in our article about the student visa in Germany. 
Student life in Germany
Once you have your university application, insurance and student visa in order, it is now time to plan your new life in Germany as a student.
First thing first, find a place to live. Usually, students in Germany either live on campus in dorms, or flat-share, which is the most common option. Students also can opt for a more private solution, by renting a studio or an apartment.
Learn about student accommodation in Germany, the requirements, advantages and the cost for each option.
Next is to make the most of your experience in Germany. We have compiled 10 tips for international students in Germany, to help you adjust to your new life in the country. You can also learn about the most important customs and traditions of the German society. This will help you immerse in the richness of the culture and the history of the country. 
After graduation
At the end of their study program in Germany, international students can benefit from an 18-month extension for their residence permit in the country. This time period can be used either to seek your first job in Germany or to apply for further studies. And so you know, Germany offers some of the most interesting salary for newly graduates. We therefore invite you to check how can international students work in Germany after graduation.  
Conclusion
One of the reasons to study in Germany as an international student is mostly the top-notch education you can get for free. It's no surprise then that Germany is in the top 5 countries for international students to study abroad. And if you're among those who wish to study in this beautiful country, we hope this guide has helped you ease your planning.