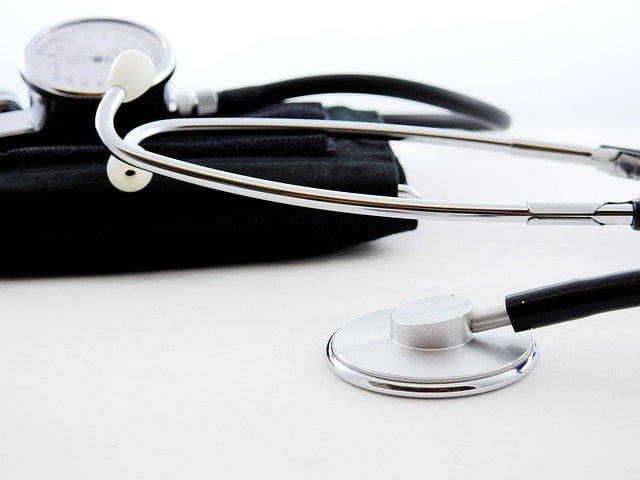 Belgium is a popular choice with international students looking to pursue a career in medicine. In fact, Belgium stands out as one of the most important countries in Europe in terms of its geographical location. Not only that, but the cultural diversity in Belgium increases its popularity as a host country.
As an international student, you won't have trouble fitting in with society. That is due to the fact of having three official languages in Belgium, with most people being proficient in English. That will help you fit in as an international medical university student in Belgium.
How long does it take to study medicine in Belgium?
In Belgium, the medical program is 6 years long, rather than the European standard of 7. The program will go as follows:
6 years of medical studies.
An extra two years to become a general doctor.
3 to 6 years to become a specialist.
The education system
In March 2017, the Belgian government issued a law stating that students who want to study medicine must pass the Wallonia-Brussels federation exam in order to receive a Belgian National Register Number and sign up for health insurance.
The entrance exam will test your knowledge in subjects like chemistry, biology, physics, and mathematics.
The student will also need to have good communication skills and critical analysis of information. This assessment of the student's more general skills is the second part of the entrance exam.
If you don't think you can pass the exam in time for September, some universities offer the opportunity to register for a program in biomedical science for their first year. These courses will increase your chances of passing the acceptance exam for the following year.
Requirements to study medicine in Belgium for international students
The fact that there are 3 official languages in Belgium means that the requirements to study medicine will vary from one establishment to another. That being said, the requirements can be summarized as follows:
Recognized high school diploma.
Eligible to study in your country.
Pass the entrance exam that is organized annually by the ministry of education in Belgium.
Proven language proficiency in French, German or Flemish. The language will depend on the university that you choose. However, if you're studying medicine in English, you'll need to provide IELTS or TOEFL test scores.
Get a Belgium student and resident visa.
Read our article on how to get a Belgian student visa.
Also read our article on key tips to succeed in the IELTS exam.
Admission exam to study medicine in Belgium
The Belgian ministry of education demands that international students take a medical entrance exam. In other words, the entrance exam is conducted to ensure that students are eligible to study at Belgian medical universities. In some ways, this entrance exam is similar to the language proficiency exam you will take (depending on the language you will be taught in).
Top medical universities in Belgium
Belgium has many universities featured in world university rankings that will be linked below:
Katholieke Universiteit Leuven
Apply to KU LEUVEN
The Université catholique de Louvain
Apply to UCLouvain
Université Libre de Bruxelles
Click the link to apply to Université Libre de Bruxelles
University of Antwerp
Visit the official site for the University of Antwerp.
Ghent University
Apply to Ghent University
Vrije Universiteit Brussel (VUB)
Apply to Vub
University of Liège
Apply to The University of Liege
Also read our article on the top universities in Belgium
The cost of living and studying medicine in Belgium
Based on recent statistics, the budget of an average international student (Non-EU) will range anywhere from €850 to €4175 a month. This budget will include books, healthcare, transportation, food, accommodation, and any other extra bills.
The amount of money you spend while living in Belgium depends on the subject you're studying and the standard of life that you are accustomed to. It should be noted, studying in large cities will cost you a lot more in comparison to small cities.
We advise that you contact your university in Belgium to ask for further details regarding the university tuition fees.
For more information, read our article on the cost of living and studying in Belgium
Scholarships to study medicine in Belgium
Scholarships offer great opportunities to many international students, especially those from developing countries, who are looking for better education and quality of living.
Belgium is among many countries that offer free scholarships to those who are interested in studying university in the country. These scholarships help international students on a tremendous scale.
Belgian universities offer many scholarships to international students, however, the amount of aid offered will differ from one scholarship to another. Another variable would be the countries supported by the scholarship program.
VLIR-UOS scholarships for training and Masters.
Ghent University doctoral scholarships for international students from developing countries.
ARES one year Masters's scholarships and extensive training for international students from developing countries.
Erasmus Mundus for Masters and PhD.
For more information, read our article on university scholarships in Belgium
Working as a doctor in Belgium after graduation
You'll need to apply for a work permit in order to work as a doctor in Belgium after completing your studies. Once you have your work permit, you're then able to get a job and settle down in Belgium.
On another note, the time after you graduate is a critical time for you to settle down and work as a doctor in Belgium. That being said, your student visa will buy you enough time to look for a job and get a work permit.
You should bear in mind that you will face a lot of competition when applying to work as a doctor in Belgium. In other words, you'll compete with locals and EU citizens, who may have an advantage over you if you are non-EU or do not speak the local language.
Moreover, we advise that you make use of your time while studying in Belgium to develop your French or Flemish language skills. Additionally, make sure you get high test scores in order to have a higher chance of getting a job in Belgium.
That being said, there are many job opportunities for students who have graduated from Belgian universities. However, it will take a lot of effort on your part to find the specific job that you want in your ideal location.
The requirements to work as a doctor in Belgium can be summarized as follows:
A graduate degree from an accredited university.
Knowledge and skill in the medical field.
Good level of Flemish or French language skills.
Residence visa and work permit.
Doctor's salary in Belgium
Doctors usually get high salaries, considering the nature of their jobs. In fact, the salary is one of the advantages that justify the high cost of medical university tuition around the world.
As a doctor in Belgium, you can expect to make anywhere from €80,000 to €350,000 a year depending on your job role. On the other hand, a specialist doctor in Belgium will make an estimate of €200,000 a year.
Conclusion
All the information we've discussed in our guide to study medicine in Belgium is up-to-date. Our last tip for you is to contact your university as early as possible.
Is it a lifelong dream of yours to study medicine in Belgium? Tell us your story in the comments below.