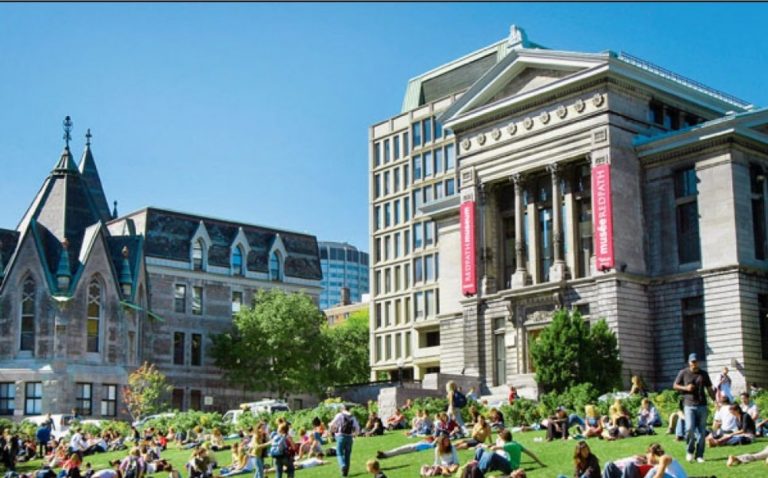 A large number of students choose Canada as a destination, making nearly one-fifth of Canadian university students being from other countries. Hence, here are the basic information international students may need to know about student life in Canada.
Student Life in Canada
When you think of Canada, you may think of its beautiful postal image (wide open spaces, interesting mountains, ancient forests, and majestic lakes).
While Canada is also characterized by its modern, multicultural and very tolerant society. Moreover, Canada is a bilingual country (Using both English and French).
Living in Canada is similar in many ways to living in other Western countries, however, there are some aspects of daily life that are unique and specific to this country.
Culture in Canada
Canadian culture has the influence of British and French traditions, but its historical openness to immigration means that the country is a melting pot of many different cultures.
In fact, Canadians are professional sports enthusiasts, the most popular being the National Hockey League.
On the other hand, most Canadian cities host many sports events, theater productions, and musical performances. Many emerging artists often show their performances on campus.
Ethics and behavior
Canadians are polite and encourage foreigners to retain and share their cultural practices. Their morals are similar to those in America and Britain. Canada also has a reputation as one of the safest countries on earth. Besides, liberal attitudes in the country make it a great place to study for international students from any background.
Canadian Food and Cuisine
Thanks to the French and British influence on the country, Canadian cuisine offers a variety of dishes, which cater to every taste.
Whether you like the traditional French pastries, smoked meats, or bread and pies, you will likely find it.
Most international students in Canada are likely to find something to remind them of their home.
Student accommodation
As a matter of fact, most universities offer on-campus accommodation in Canada, with priority for first-year students. These dormitory-style residences may or may not have shared facilities such as kitchens or bathrooms.
Therefore, students who are uncomfortable with the idea of ​​living in a mixed-sex area should inform the university before booking the room.
Off-campus housing is also available in the form of privaterent or accommodation with beds.
Cost of studying in Canada for international students
Students typically need between Cdn $ 15,000 and Cdn $ 30,000 a year to study in Canada, a figure that includes the cost of studying and living in Canada.
A traditional restaurant meal costs Cdn $15 and Cdn $2 for milk or bread.
Monthly transportation permits are priced approximately with Cdn $ 90, and the average cost of basic means of transport is Cdn $ 150 per month.
On the other hand, the cost of apartments rent varies considerably between regions, ranging from Cdn $ 400 to $ 1,500 per month.
Leran more about the cost of Studying and Living in Canada
Working while studying
To work while studying in Canada, you must abide by the rules of your study permit. As an illustration, international students are allowed to work on campus with a valid study permit, however, you must ensure that the company from which you will obtain this permit is affiliated with the University.
You are also allowed to work off-campus up to a maximum of 20 hours per week. This is only if you have a work or study permit stating your eligibility.
For more information about work permits in Canada see: