Whether studying in the US or studying in the UK, the IELTS exam is one of the most important and common tests you need to pass.
Success in the IELTS exam is not only an indication of an international student's ability to communicate in English but also an indication that he passed a long way in obtaining a student visa in UK or America, as well as securing a seat at the university he aspires to join.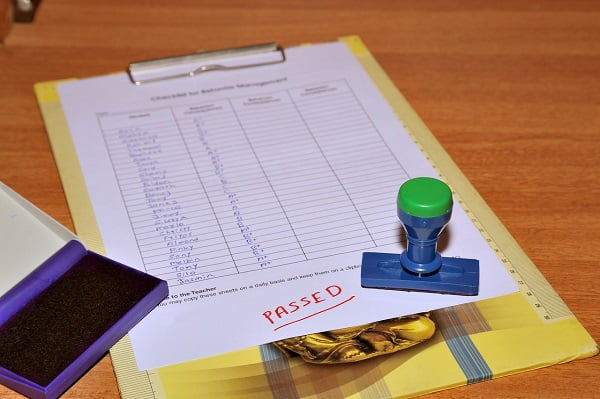 What is the IELTS test?
IELTS, the International English Language Testing System (IELTS), is the most popular language proficiency test in the world. It aims to determine the level of applicant in English, with integrity, and without prejudice, regardless of nationality, background or lifestyle of the applicant.
The IELTS test is developed by renowned experts all over the world in the field of language assessment. The goal of the test is to assess your entire range of English language skills, which you will definitely need to master in your new job or during your study abroad.
Here below the 4 components of the IELTS exam:
• Listening
The listening test consists of 40 questions. You are supposed to understand the main ideas included in the voice recording, then recognize the views and approaches of the speaker and understand them.
This test takes 30 minutes, and extra 10 minutes to write down the answer on the paper.
• Speaking
In this test you will be interviewed by an accredited expert. This test is highly interactive, so be prepared to understand a variety of dialects and accents, because it is often used in speaking tests.
The test takes only 11 to 14 minutes.
• Reading
This test is designed to evaluate a range of reading skills, such as understanding the general meaning, understanding the details, in addition to the reasoning as well as implicit meanings…
Within 60 minutes, you will have to read 3 different passages and answer forty related questions. We recommend that you practice good pronunciation, especially if you are taking the IELTS Academic Test.
• Writing
Writing is tested in two topics. You will have to spend 20 minutes on the first topic, and 40 minutes on the second one. Of course, you will need to practice in advance on your time management as well as using vocabulary and grammar accurately.
The difference between IELTS Academic test and IELTS General test
IELTS Academic Test
The IELTS Academic test measures your readiness to start working or studying in an English-speaking professional or academic environment, so we recommend that you take this test if you desire to:
Study at a high or university level in any English-speaking country in the world.
Work in an English-speaking country or professional organization in one of the leading countries.
IELTS General Test
The IELTS General Test aims to assess your basic communication skills, both within the community and in large workplaces. Consequently, the IELTS General test is much easier than the IELTS Academic test. Therefore, we recommend that you take this test if you:
Wish to study high school in an English-speaking country.
Plan to immigrate to Australia, Canada, New Zealand or the UK, which requires passing the IELTS General test.
Want to conduct work-related training in a country where English is the communicating language.
Aspire to get another job and take your carrier to the next level.
IELTS practice tests
To help you succeed in preparing and passing the IELTS test, we have compiled a list of the best test preparation samples for you:
Requirements for passing the IELTS test
The IELTS required passing score will vary depending on the selected institution. In general, an IELTS score of 6 is sufficient for acceptance in most specialties at British universities.
Meanwhile, a master's or PhD degree in the UK may require a minimum of 6.5 points. On the other hand, some specializations may require passing IELTS with a total score of 7 points.
It's worth mentioning that achieving an IELTS score of 7 requires submitting 30 correct answers out of 40 questions. The examinee gets 60 minutes to answer 40 questions.
Therefore, it is necessary to practice the previously mentioned IELTS exams in order not to end up ignoring some questions due to lack of time.
What is the best way to pass the IELTS exam: 5 important tips
We have selected these 5 tips to help you to be ready and put you on the path to passing the IELTS exam.
Follow them with us: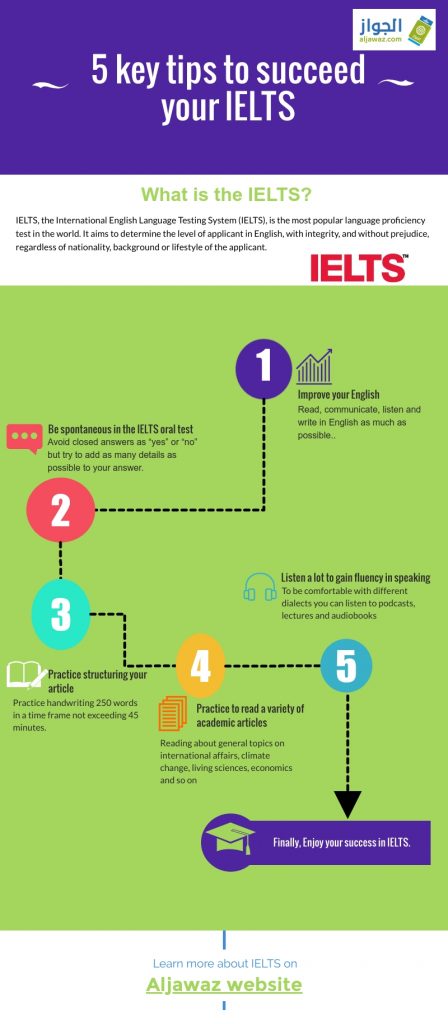 Tip # 1: Improve your English
One of the basics you need to have in order to pass the IELTS test is to build your basic English skills. Hence, the key to success in this task is more & more practice.
Read, communicate, listen and write in English as much as possible. The more you practice your English, the more confident you will be in using new words, and the more chances you will have to pass the IELTS test.
Tip # 2: Be talkative and spontaneous in the IELTS oral test
Remember, the aim of IELTS's oral test is not to test your general knowledge, but rather to determine your ability to communicate effectively. Therefore, if you want to pass the IELTS test, you should avoid closed answers as "yes" or "no" but try to add as many details as possible to your answer.
At the same time, do not try to deliver a pre-prepared speech. Practice a two-minute conversation at home and prepare yourself. Candidates have one minute to prepare for the discussion.
The IELTS oral test takes a few minutes. If you manage to figure out how to pass it, then you have gone a long way in passing the IELTS test at an honorable score.
Tip # 3: Practice structuring your article to pass the IELTS exam
The development of writing skills is the cornerstone of passing the IELTS test. Indeed, being irrelevant to the subject may lead to failure on the test. Therefore, the examinee should practice at home drafting articles on different subjects.
The more diverse the articles, the more comfortable the IELTS examinee will feel towards various subjects. It is also important to practice handwriting 250 words in a time frame not exceeding 45 minutes.
It's also worth to mention that the writing practice also requires elegant and readable handwriting. Therefore, if you do not feel comfortable in handwriting, or you face delay in drafting, you absolutely need to practice this skill in advance in order to pass the IELTS test.
Tip # 4: Practice to read a variety of academic articles
Try reading about general topics on international affairs, climate change, living sciences, economics and so on. You can visit sites like New Internationalist and Science Daily to become an academic reader.
If you are an academic reader, then you can write about any topic. This part not only helps you pass the IELTS test and develop your English, but also plays a role in developing your culture and educational qualifications.
Tip # 5: Listen a lot to gain fluency in speaking
This tip will certainly help you, not only in passing the IELTS test, but also in adapting to British society and its traditions, or any community at which you intend to complete your studies.
To be comfortable with different dialects you can listen to podcasts, lectures, and audiobooks. All of these are the most effective ways to expand your knowledge of new vocabulary and topics, and thus pass the IELTS test.
Have you ever passed the IELTS exam? Put a comment at the bottom of the article and share your experience: the quality of the questions, the difficulties you have encountered…