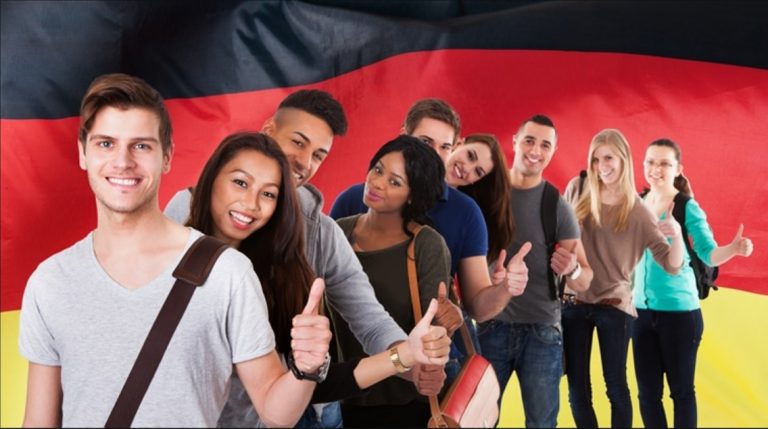 There are numerous reasons to choose to study abroad in Germany: top-quality education from top-ranked universities at a very affordable cost. It's no surprise, then, that Germany is the most popular study destination in Europe. And with many programs available in English, masters in Germany are also among the most-sought postgraduate courses by international students. 
Here's everything you need to know about master's in Germany: requirements, costs, types of programs and degrees and more.
Is Germany good for Masters?
As a matter of fact, it may seem difficult to choose the ideal university for a master's degree, especially when there are many opportunities, as in Germany. The decision will be made according to the subject you are really passionate about.
Moreover, the most important thing is to distinguish whether your focus is academic. In this case, you have to recommend a research or technical university. On the other hand, if you wish to acquire new professional experience, or new vocational skills, you will most likely have to choose an applied science university.
As for art college students, cinema and music, they will benefit greatly from German artistic heritage when applying for a postgraduate course in Germany.
Types of masters programs in Germany and course structure
Higher education in Germany follows a common European formula developed as part of the Bologna Process. This means that German master's degrees are "second cycle" qualifications. Usually, they follow a bachelor's degree (first cycle) and can prepare a student for a PhD degree (third course).
Moreover, most master's degrees are taught in Germany in the form of courses. Firstly, it completes a series of academic units or other course components. After that, the student submits an independent thesis or project.
Furthermore, in Germany, you have the choice between consecutive and non-consecutive master's degree. 
Consecutive masters are for students who wish to pursue a master's from the same or related field where they earned their bachelor's degree. This also implies for the candidate to continue directly to study their master without a significant gap after their undergraduate degree. 
Non-consecutive master's on the other hand is for students who want to specialize in a different but related field than their bachelor's degree. This type of studies is for students who wish to have some practical or professional experience between their undergraduate and postgraduate studies. 
Duration of a master's degree program in Germany
Depending on the classroom that the student attends disciplinary, coursework for the master's degree may vary from: one year, one and a half year, reaching to two years. While one academic year consists of two semesters.
Furthermore, the master's degree will also include your final project, known as the "thesis" that you must work on with a mentor. Postgraduate research which is completely independent in Germany carried out only at PhD level.
Check here to learn about PhD studies in Germany.
How much do masters cost in Germany?
The cost for masters studies in Germany depend on whether you pursue a consecutive or a non-consecutive degree. Consecutive studies are usually tuition-free, and you only pay semester fees of around €100-€200. This covers the university application and administrative service fees. 
Learn more in our guide on university application in Germany. 
For non-consecutive studies, the master's degree include tuition fees, depending on the program you choose and the university you enroll in. 
Admission requirements for masters in Germany
The most important document you need to apply for a master's program in Germany is a bachelor's degree. This can be either a degree from a German institution, otherwise you need to get your diploma recognized in Germany. In this case, you must check with your university to learn how to proceed.
Other requirements include:
Your transcript and certificate of completion of undergraduate studies.
Details on your secondary education, in case the application process is very competitive
Interview in universities with limited places, which can be done online for international applicants
Additional admission tests, especially if you plan to earn a master in law, medicine and other competitive subjects
Language proficiency proof: TOEFL, IELTS, PTE test scores for programs in English and TestDaf or DSH for programs in German.
Masters in Germany in English
Although Germany is a non-English speaking country, it is one of the top student destinations. In fact, most universities in Germany provide English-taught masters for international students.
All levels of study have high standards, including Engineering and Technology majors. Additionally, English-taught courses are very common, especially with Masters's degree programs in fields such as social sciences and other work-related subjects.
International students who don't speak German may find it difficult to gather accurate information on how to study in the English language, especially on the university level. Many students come to study in Germany for free education. However, they often have difficulty finding English-taught programs, as most courses in German universities are taught in German.
Finding English-taught programs in Germany
When searching on DAAD (The German Academic Exchange Service) you'll find 107 bachelors degree programs taught entirely in English. However, when you narrow your search to free bachelors degree programs, the number decreases to only 54. Therefore, to study your desired course in English, you may have to pay tuition fees to study in a private German university (fees will still be less than other popular student destinations).
Study in Germany in English for free
If you want to study in English for free, you may want to set your sights away from the best universities in Germany. We advise that you consider smaller or specialized institutions. For example, you may want to consider the University of Applied Sciences (Fachhochschule) for those interested in science and technology.
Note: make sure to research if the university you have chosen is appropriate for your field. You should also check if the university will give you the necessary qualifications for your career, as some only offer diplomas and not full degrees.
Also read about studying in Germany on a budget
German Universities with English-taught masters' programs
There is a limited number of English-taught programs at the best universities in Germany. Considering how rare English-taught programs are, you may have to be flexible when choosing your program if you want to study at one of the top universities.
The following is a shortlist of some of Germany's most distinguished universities (according to the QS ranking) that offer English-taught programs. Please note that this list is not final, as there are many new courses all the time.
University of Freiburg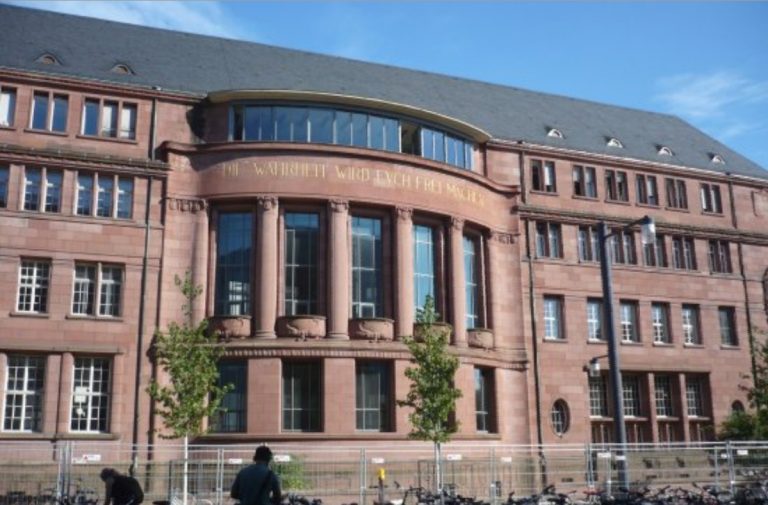 Not only does Freiburg give you a chance to study Masters in Germany in English, it is also among the fewer German universities that offer English-taught bachelor programs. Freiburg offers international students a bachelor of arts (BA) or a bachelor of science (B.Sc.) depending on the faculty.
Check the Freiburg University website for more information.
The Georg-August University of Göttingen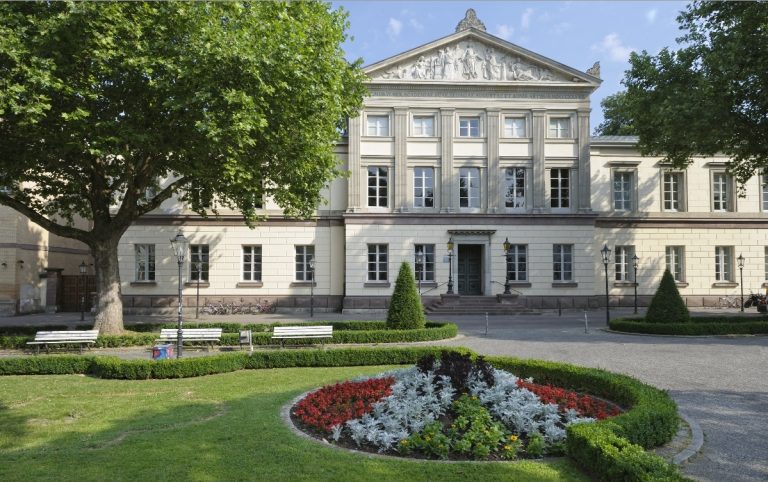 According to world university rankings, the University of Göttingen ranks 181 internationally. This university offers an English-taught Bachelors' degree program in molecular ecology. The university also offers numerous postgraduate programs.
The Julius Maximilian University of Würzburg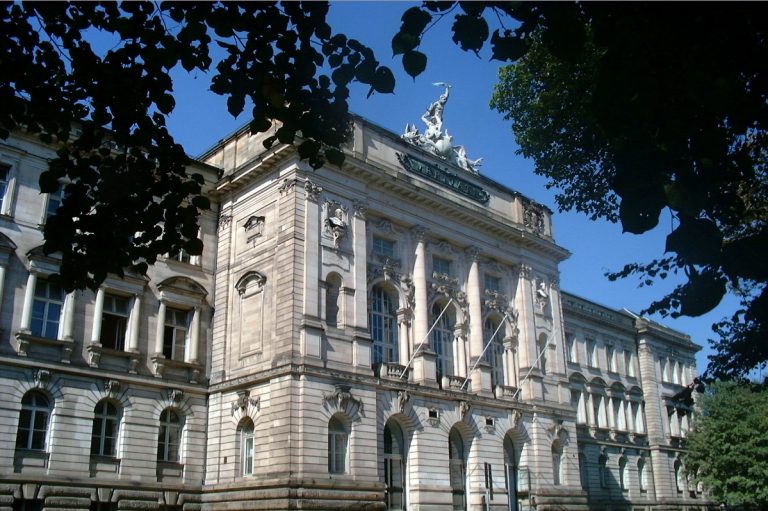 On the other hand, Würzburg ranks 481-490 according to world university rankings. This university provides English-taught programs. Additionally, it features a BA in Modern China for students who speak English and Chinese. The program is operated in collaboration with one of the top universities in China, Peking University.
Find more information about Würzburg University.
Another alternative would be to learn the German Language in Germany.