Why should you study in America? If you're thinking about studying in America, our guide will set you on the right track. Our article will answer any questions you may have on why you should study in the USA. For example, we'll help you figure out if you're eligible to study there and how to apply. We'll also discuss student and accommodation fees and help you choose the right university for you.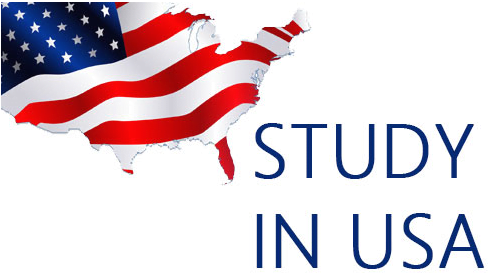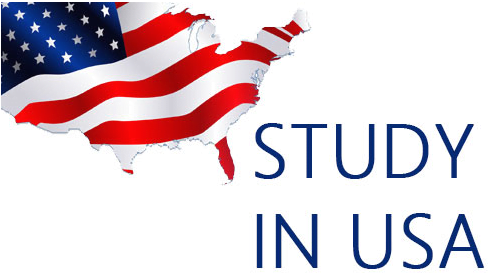 So, before you pack your bags and head to the airport, have you ever asked why you should study in USA. If so, did you ever get a good enough answer?
Every year, the number of international students in the USA increases. For that reason, it has become the most popular destination for international students. According to official ranking, the USA has 15 universities among the top 20 worldwide, with Caltech placing first and Stanford placing second.
First reason why study in the USA: the excellent education
Firstly, the USA has one of the best educational systems in the world, ranging from undergraduate to postgraduate studies. In fact, students are able to start working in their fields of interest straightaway. They also have the opportunity of conducting research with the world's most advanced capabilities. It should be noted that the education system depends on subjects and credit hours.
Masters programs in the USA
You're required to complete approximately 36-40 credit hours (compulsory courses + optional courses) in two years. Additionally, you can not register for less than 9 hours or more than 12. Usually, you'll get your Master's degree within two years, and you can start from the first or the second semester. Additionally, you can study one or two courses at another university and then have them recognized.
PhD programs in the USA
You'll be required to complete no less than 70 hours (compulsory courses + optional courses + research courses – seminars) then have your comprehensive examination. Thus, you will be examined in six subjects/courses and two research papers. The exam will be from six to five in the afternoon.
An education system that allows flexibility in choosing your major
This unique system gives students the freedom to explore their areas of interest before committing to a definitive program. Since American universities and colleges offer numerous courses and programs, students can pursue different courses their first undergraduate year. Then, they can declare their major at the end of the second year.
The same goes at undergraduate, where they can enroll in a program then as they progress, they can focus on which ideas they want for their dissertation. Anyway, US universities give students the time and space they need to make their choice, which is a major reason why it's a smart move to go study in the USA.
Opportunities to train and work in America
Studying in America will provide you with practical training while you're studying as well as after you graduate. On the other hand, when working as an international student, you can work 20 hours per week while studying and 40 hours during holidays. Moreover, you can make $9-$15 per hour depending on your job. We will discuss this in more detail in other articles.
Experience different cultures
Another reason why you should study in America is the chance to experience different cultures. You won't be the only international student there! In fact, there are thousands of students just like you. You'll get to know people from all around the world and get introduced to many different cultures. Apart from that, being away from home gets you out of your comfort zone and makes you more mature and responsible.
Scholarships
Whether full or partial, you can apply to scholarships as long as you meet the requirements. Most of the universities in the US offer scholarships, loans as well as stipends for international students. Usually, these financial supports are merit-based, which gives those with a low budget this one-life opportunity to study in America.
Find out more information about Scholarships in USA
A very helpful support system for international students
In order to ease up their transition to a US university, international students get tremendous support such as regular orientation programs, workshops, English-language practice courses as well as training. This support system help students get accustomed to the new lifestyle in America. And in the long run, these will help them after graduation to land a job in a successful company in the country.
The weather
Is the weather better in America or in the UK? The weather in America is quite unpredictable. However, that's nothing compared to the gloomy weather in the UK. Therefore, if you're not sure which one to choose, the weather is one reason why you should study in the USA.
Leisure and entertainment
Life in America does not only revolve around study. There are sports, parks, restaurants, amusement parks, museums, and historical landmarks to help you take your mind off of studying. We will discuss all of that in detail in upcoming articles.
We will talk more about health insurance, food, and transportation in our upcoming articles. Likewise, we'll be there with you every step of the way as you prepare to travel, choose your university, get your visa and arrange your accommodation too.