Once you have chosen a university to study in the United States, you should organize your steps and learn about the procedures on how to apply for USA Universities as well as enrollment and admission requirements.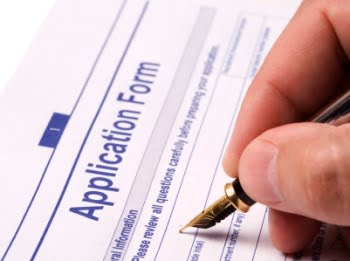 As a matter of fact, a large number of students waste their time in understanding the requirements of application and enrollment. We want you here not to be one of them!
Here, you can see the top 10 universities in the United States
Stages and Steps of Enrolling at an American University
Application for Admission to an American University
You will need to complete your application form through theofficial website of the university in which you wish to study.
Most American universities have common requirements. Hence,we will highlight, for example, Harvard University.
Harvard enrollment for non-US students is no different than students from within the United States.
Being that, whether you come from America or abroad, the requirements for enrollment are the same. Basically, the paid application fee is with the amount of $75.
Harvard University and most US universities receive applications through this website.
Notes when using the site:
If you are not registered with the site, you must first register through "Create An Account" button.
After registration, you can type the name of the university you wish to join in the search box. For example Harvard University
Click on the "Application Form" button and start filling in the required data for submission.
Tests required for admission to an American university
English Proficiency Test
It includes TOEFL or ILETS, depending on the requirements of each university. Basically, some universities do not require a certain choice of one of them. Some prefer ILETS and some prefer TOEFL just like Harvard.
Learn more about IELTS
SAT or ACT test
ACT (American College Testing) is a mathematics and logic test. ACT test includes 4 tests: English, Reading, Mathematics, and Science plus an optional 30-minute essay.
On the other hand, SAT (Scholastic Aptitude Test) is a test of logic and subjects of knowledge, depending on the chosen college. Obviously, the difference between ACT or SAT test is not significant, so either of the two tests is sufficient.
Personal Interview
This requirement is not required in all universities and theabsence of it for any reason will not affect your admission and registration.
Financial Support
When you need financial support from the University, forexample, Harvard, they do not differentiate between being an American studentor not, or even if you are from inside or outside the United States.
Letters of recommendation for admission to American universities
An essential element when applying to any university abroad notonly the United States. Certainly, you have to be careful when choosing who isgoing to be the one responsible to do that.
Copy of your certificates
Either high-school certificate when you apply for abachelor's degree, or university certificate when you join a postgraduatedegree. Moreover, all certificates should contain all data and cumulativeestimates over the whole years.
Personal Speech
This letter is a valuable opportunity for students to talk about things that did not address in the application. In fact, for a good letter, you need a perfect opening paragraph.
Indeed, this is one of the most important points to pay attention to when you write the letter. As an illustration, start by introducing yourself, your field of study, your interest, your skills, etc.,
Furthermore, state the reasons for your choice of this university and what it can add to your career. You can also mention how you see yourself over the past years and how you see it in the future. All these are very important tips which will definitely help you when you decide to apply for USA Universities
Student Visa
The types of student visas in America vary depending on the type of education or course.
All these are very important tips which will definitely help you when you decide to apply for USA Universities
At last, find information about types of visas, necessary procedures, visa interview, forms and payment fees ..on in the following article.