The international students prefer completing their studies in a Malaysian institution or university, where they enjoy the diversity of academic and professional study programs. Both governmental and private higher education institutions offer these programs. Today, we will discuss the higher education system in Malaysia, with its most important elements.
Higher education in Malaysia is divided into two sectors: public and private.
Public Higher Education Institutions in Malaysia
The higher education institutions are run by the governmental institutions or managed by the public agencies.
There are 20 public higher education universities in Malaysia. They offer high-quality education and are divided into three main categories as the following:
Research universities: these universities focus on research. They offer high-quality lectures and competitive admission criteria.
Focused universities: these universities focus on specialized fields. They offer high-quality education and excellent education standards.
Comprehensive universities: these universities offer high-quality study programs in various disciplines. The registration requirements in such universities are competitive, due to the comprehensive study programs offered by them.
Furthermore, among these focused universities, there are technical, education, management, and defense universities.
There are 20 public universities in Malaysia: 5 research universities, 4 comprehensive universities, and 11 focussed universities.
Discover our classification of the 12 best public universities in Malaysia
Private Higher Education Institutions
The private higher education institutions in Malaysia are as the following:
Technology Institutes
These institutes aim to transfer the technical skills to ensure the technological and economic growth and development in Malaysia.
They focus on encouraging students' innovation and creativity.
Moreover, they are known for producing knowledgeable and skillful workforce in the technological field.
Private Colleges
The training programs offered by such institutions aim to create a life-time learning environment. They offer lifetime learning skills for
Developing skills and paving the way to offer education to the secondary students who dropped their classes.
The progressive training programs to promote the local communities' social and economic level.
Life-time learning, then the cooperation between the other higher education institutions, in addition to the industries and companies.
University Colleges
University colleges are private institutions at a smaller size and with lower number of students enrolled. Unlike universities, they have fewer faculties and set their focus more on undergraduate programs than on postgraduate ones.
Moreover, university colleges offer students the possibility to either study fully in Malaysia or spend a year abroad at a foreign awarding university.
Foreign Universities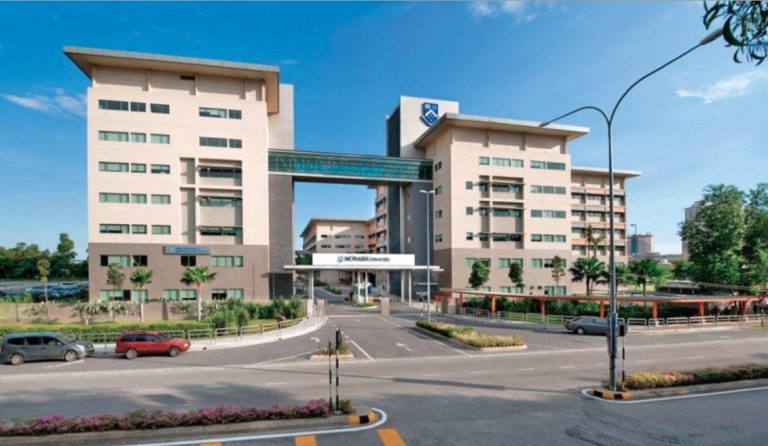 There are also many foreign universities in Malaysia that offer various study programs and courses, in partnership with the Malaysian institutions. This way, students can earn an international degree without leaving Malaysia.
These universities have branches in Malaysia. Moreover, their tuition fees are very reasonable. So, you can enjoy a prestigious education at a lower cost.
There are many foreign universities in Malaysia, including the following:
Accredited Professional Training Centers
These training centers exist for the purpose of providing quickly skilled professionals to local and global industries in Malaysia. Students gain knowledge and specialized technical skills along with internationally accredited qualifications. These higher education institutions are registered under the Department of Skills Development of Malaysia.
Language Centers
As suggested in their names, these are institutions which primarily offer language courses. Some of these centers however can also provide other skills training such as computer literacy programs. 
Degrees Available in Malaysia
Undergraduate
Usually, you will need from 3 to 5 years to study a full-time bachelor's degree in Malaysia. Moreover, a bachelor's degree in a general area of study, such as a Bachelor of Arts (B.A), will usually take three years to complete.
Most programs at private universities are in English. On the other hand, the bachelor programs at the public institutions are primarily taught in the Malay or Bahasa Melayu languages, except for studies in science or mathematics.
Postgraduate
You can take between 1-5 years to complete a full-time Malaysian masters program, depending on particular credit requirements. Also, PhDs may take up to four years. Most of postgraduate programs in all Malaysian institutions are in English.
Twinning programs
The Malaysian universities offer their students a unique opportunity to complete their bachelor degree in partner institutions in different countries. In the "2+1" twinning program, students can choose to earn course credit from a reputable university in countries, such as the UK, Australia, Canada, New Zealand, France, or Germany.
Learn more about these twinning programs in Malaysia