No doubt that studying in Malaysia is a wonderful opportunity and experience for international students. It is a multicultural country where diverse ethnic groups live in harmony.
Moreover, the Malaysian universities are distinguished by the competence of their alumni in many disciplines, such as medicine, engineering, and others. Here is our selection of the best universities in Malaysia for international students.
Learn more by reading our article about the education system in Malaysia.
University of Malaya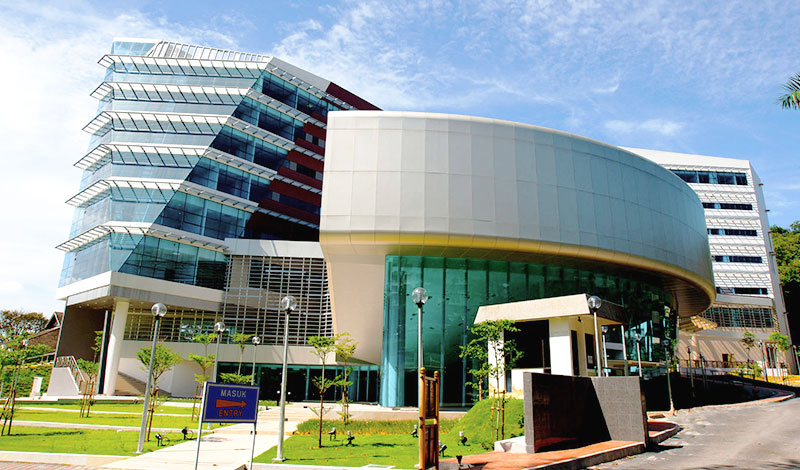 The University of Malaya comes in first place among the top public universities in Malaysia and between the best 401-500 in the universities world ranking.
It is the oldest university in Malaysia, as it was founded in 1905 as the King Edward VII College of Medicine, then transferred in 1949 to the University of Malaya. It is located in Kuala Lumpur. The university has 13 faculties, including:
Arts and Social Sciences
Economics and Administration
Medicine
Languages and Linguistics
Engineering
Science
Read more at the University of Malaya.
If you are willing to study medicine, check our article about universities of medicine and pharmacy in Malaysia.
University of Science Malaysia
In the second place comes the University of Science Malaysia. It is the second-oldest university in the country and between the best 401-500 universities around the world.
The university offers disciplines and study programs that range between medical and health sciences, engineering and languages. These programs are available for the bachelor and postgraduate degrees for around 30,000 students in 17 academic schools.
Furthermore, the university has 17 research centers with different specializations, such as archaeology, medicine, science and technology, political research, and international studies.
Find more at University of Science Malaysia.
If you are willing to be a civil engineer, check our article about civil engineering study in Malaysia.
Universiti Kebangsaan Malaysia (UKM)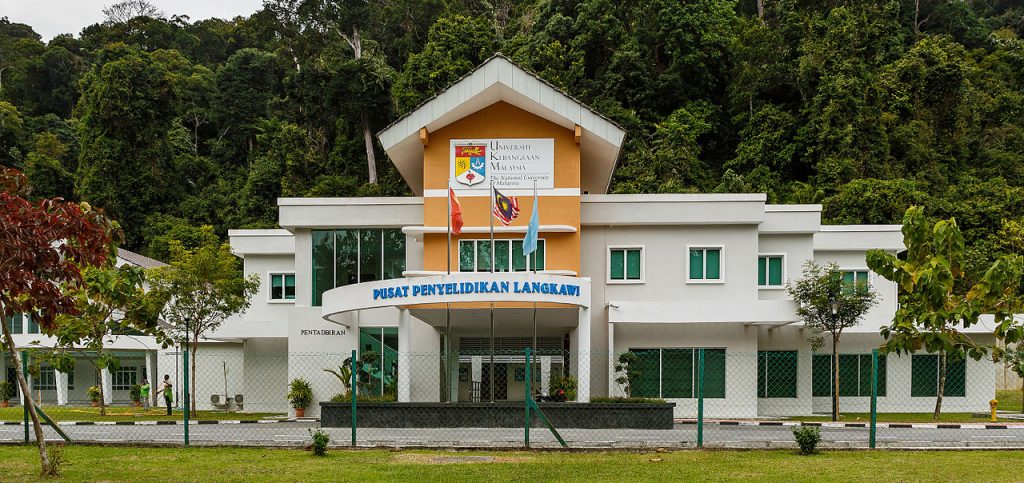 The Universiti Kebangsaan Malaysia also known as the National University of Malaysia (NUM) is a public university that was established in 1970. It is located in Bangi, a small town near Kuala Lumpur.
The university includes 12 faculties, such as:
Social Sciences and Humanities
Science and Technology
Economics and Management
Law
Pharmacy
Health Sciences
Medicine
Islamic Studies
This is in addition to the graduate school of business.
Learn more at the National University of Malaysia.
University Putra Malaysia
University Putra Malaysia was founded in 1931 as an agricultural college, after that it transferred to a university that is recognized by the governmental authorities.
It is one of the leading research universities in Malaysia. The university offers diversified university studies, with due focus on the agricultural sciences and related fields.
For more info, visit University Putra Malaysia.
Universiti Teknologi Malaysia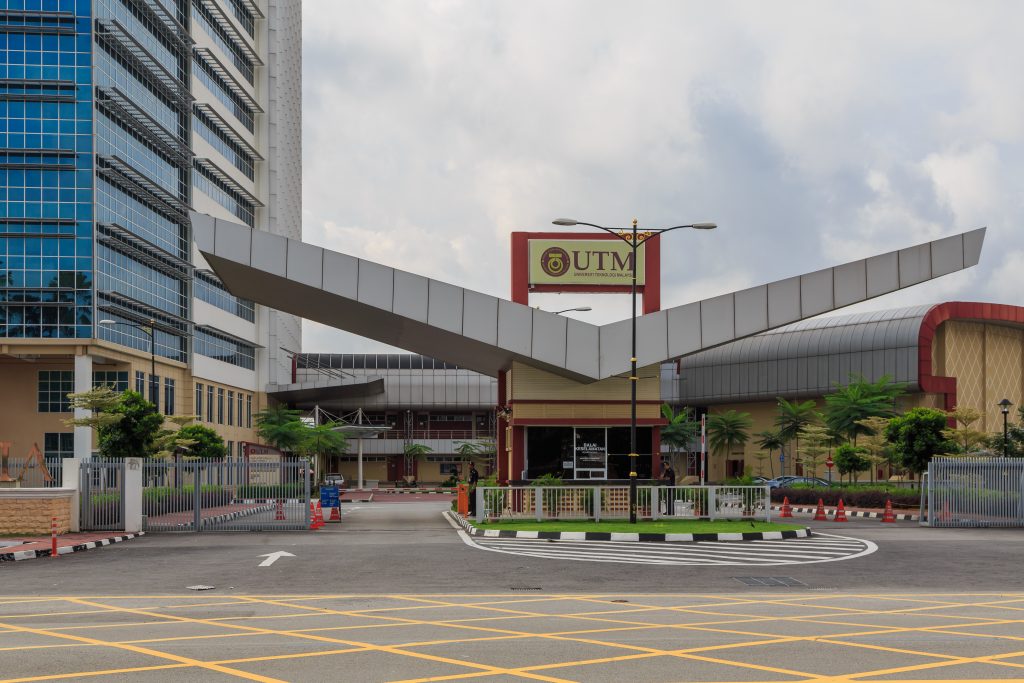 Universiti Teknologi Malaysia is a research university that focuses on innovation and postgraduate studies.
It has two main campuses: one in Kuala Lumpur and the other in Johor Bahru, a city at the southern tip of the Malaysian mainland. UTM also happens to be one of the finest, if not the best university to study engineering in Malaysia.
Moreover, the university was founded in 1972. It receives around 3,000 international students annually. UTM has merged several faculties into seven faculties, including:
Engineering
Social Science and Humanities
Science
Built Environment and Surveying
Razak Faculty of Technology and Informatics
Azman Hashim International Business School
Malaysia Japan International Institute of Technology (MJIIT)
Learn more at Universiti Teknologi Malaysia.
University Utara Malaysia
University Utara Malaysia is the sixth public university founded in Malaysia in 1984. It is the first university in Malaysia that is specialized in management education.
It includes three faculties:
Art and science
Business
Law, government, and international studies
This is in addition to a number of schools, including:
Business Management.
Accountancy
Applied Psychology, social work, and policy
Law
Tourism
Visit University Utara Malaysia for more information.
Universiti Teknologi MARA (UiTM)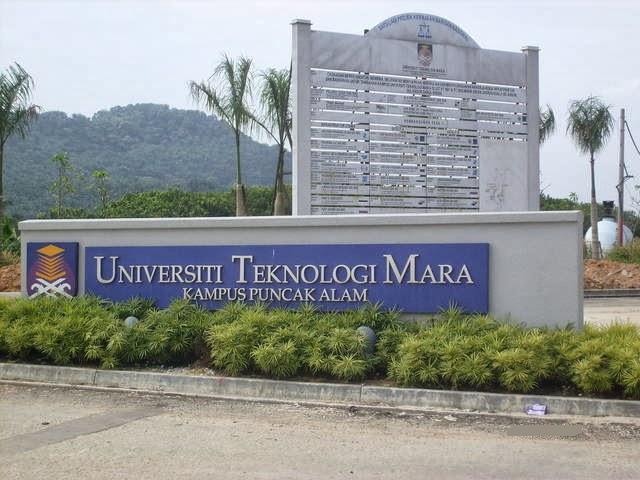 Universiti Teknologi MARA was established in 1956. It offers more than 300 academic programs in a wide range of disciplines, such as natural sciences, humanities, business administration, engineering, and social sciences.
The university includes many faculties, such as:
Law
Engineering
Medicine
Pharmacy
Civil Engineering
Computer and mathematical sciences
Communication and media studies
Read more at University Of Technology Mara
Universiti Sains Malaysia (USM)
One of Malaysia's top research centers, Universiti Sains Malaysia is a public university whose main campus is in Georgetown on the island of Penang. It was established in 1969 as the second university in the country and hosts more than 30,000 students.
USM offers its undergraduate and postgraduate study programs through 17 academic schools and 9 other schools. 6 of the schools are located at the Engineering Campus in Nibong Tebal and 6 of them are on the Health Campus in Kubang Kerian, in Kelantan.
The university's study programs cover multiple areas of study including:
Sciences
Engineering
Arts
Medicine, Dentistry and Health
Learn more about the Universiti Sains Malaysia
Taylor's University
This is another leading private university of Malaysia, established in 1969. Affiliated into the Taylor's Education Group, the university is among the first-class educational institutions in the country. It hosts over 4,000 students.
Taylor's University has never failed, providing excellency for the education offered to its students. The institution's main strength lays into its numerous study options, curriculum, teaching methods and partnerships with flagship universities worldwide.
Moreover, the university has 4 faculties with a combined total of 15 schools:
Innovation and Technology
Business and Law
Health and Medical Sciences
Social Science and Leisure Management
Find out more at the website of the Taylor's University
Universiti Teknologi Petronas
A university that is a subsidiary of Malaysia's national oil and gas company, Petronas, UTP is one of the youngest universities of the country. Established in 1997, the institution has since had an ongoing growth, until it got to the top ladder, becoming one of the best private universities of technology in Malaysia.
Universiti Teknologi Petronas is located in the suburban part of Tronoh, in the state of Perak. It hosts around 7,000 students, whom the university trains through 2 industry-oriented faculties:
• Engineering
• Science and Information Technology
Moreover, the university conducts researches through 5 research institutes and up to 15 centers of academic excellence.
Learn more on the official website of the Universiti Teknologi Petronas
Now that you know the top public universities in Malaysia, check also our articles about the top private universities in Malaysia and the costs of studying and living in Malaysia.