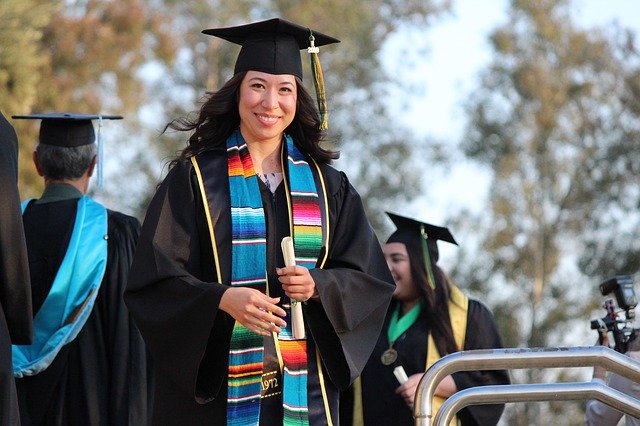 After discussing the costs of studying and living in South Africa, in this article we will present another topic that helps the students in their study journey, which is the scholarships. Here you are some of the available scholarships in South Africa:
University of Cape Town Postgraduate Research Scholarships
The University of Cape Town offers postgraduate research scholarships in the Faculty of Health Sciences.
As a leading public research university, it offers big opportunities for those who have an interest in different fields. These scholarships were designed to provide master and PhD students with financial aid.
Moreover, the recipients of this scholarship will assist a research team in the Department of Child Health and Paediatrics.
University of Pretoria – Masters in Human Rights and Democratization in Africa
The Human Rights Center in the University of Pretoria offers this scholarship, with the partnership of 13 leading African universities. This scholarship is valid for a one-year master course: master of law or of human rights and democratization in Africa.
This unique program is suitable for those who hold a bachelor of law (LLB) or honors in disciplines related to human rights and democratization. Around 25-30 students are admitted annually.
MasterCard Foundation Scholarships at University of Cape Town (UCT)
The University of Cape Town, with the partnership of MasterCard Foundation, offers scholarships in South Africa for the international students.
These scholarships are offered for individuals from Sub-Saharan Africa, who are professional academics but lack the financial resources to pursue studies.
Each recipient receives an comprehensive scholship, together with the academic support, training opportunities, career guidance, and transition to work support and access to a global alumni network.
The partnership offers 58 scholarship opportunities, i.e. 13 undergraduate, 15 honors, and 30 master's scholarships.
Mandela Rhodes Scholarships for International Students
These scholarships are open for the individuals who want to study postgraduate (masters and honors) degrees in South African universities. This program combines between the financial support for the postgraduate students and a high-quality leadership program that aims to develop exceptional leading capacities in Africa.
Through this program, the researcher can study for a maximum of two years in one of the South African universities and get an accredited postgraduate degree.
Postdoctoral Fellowship in Environmental Humanities at the University of Pretoria (UP)
The Centre for the Advancement of Scholarship at the University of Pretoria (UP) offers a postdoctoral fellowship in the environmental humanities. It is available to any international or national candidate.
Qualification Conditions
To join the program, students must:
Be a holder of a PhD degree for no more than five years prior to their appointment as postdoctoral fellows.
Be a young researcher (up to 40 years of age).
Hold a PhD in any discipline of Humanities, such as Anthropology, English / Literature, History, Philosophy. This is in addition to certain disciplines in Social Sciences, such as Sociology and Geography.
Have work experience in the area of environmental studies and/or related field. Otherwise, student should show potential for research interest in environmental humanities.
Added Advantages
Candidates who show interest in the impact of extraction industries on the environment.
Those who have proof of active research and publications in peer-reviewed journals.
English Language Requirement
Usually, candidates should submit proof of English language proficiency, with a higher level than that required by the university.