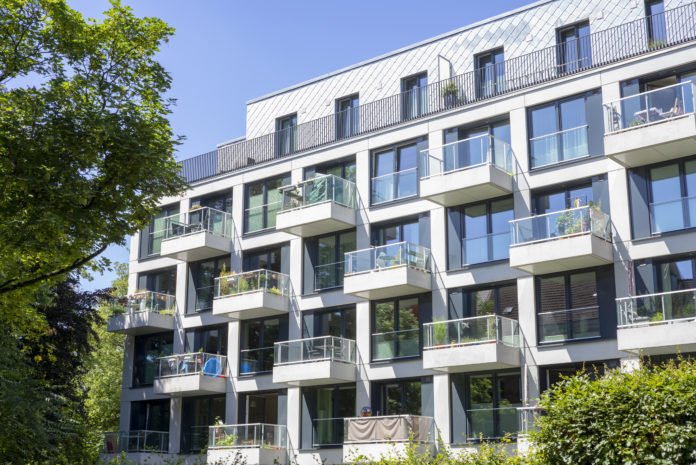 When speaking about student accommodation in Germany, students can choose from a wide variety of options, including single rooms, fully furnished flats or a place in a shared flat. On the other hand, when planning to study in Germany, international students should know that universities do not provide accommodation for them like other countries.
Instead, most universities in the country work with different providers of student housing services. Hence, after obtaining a "study visa in Germany," international students should start immediately to search the internet for shelter upon arrival.
Notice:
Indeed, the cost of housing in Germany is very high. Therefore, it is better to live in the suburbs and areas near the cities, which can be half less the price. Especially since German transportation is of first-class, and is always available at very affordable prices.
Where do international students stay in Germany?
There are countless options of international student housing in Germany. But as a first-year student, usually you have two main options: student dorms or WG (shared flats). The other options include renting a private apartment and homestay in a German family.
Student dormitory in Germany
This is the most affordable student housing option in Germany. It's also known as student residence halls. Moreover, it is the accommodation around 40% of international students in Germany opt for. This accommodation is also a type of shared housing where students live with other students in a building, in which they share the kitchen and the bathroom. 
Moreover, student residence halls offer plenty of opportunities to socialize with other students. Another of their advantages is that these dorms are generally located in the proximity of the university, sparing the students further transportation costs. This also makes them the best option for students (especially first-year ones) when it comes to safety.
If you opt for this type of student accommodation in Germany, we advise you to book your residence as soon as possible, since the demand for it is very high. The application deadline is also pretty tight. Moreover, make sure to check the duration of time you can stay in the dorm, since some universities limit this period to one year, while others allows students to stay for all the duration of their studies.
Flat sharing or Wohngemeinschaft – WG
Shared apartments are a very common option in Germany. They are referred to as WG in Germany and are the very first option students who couldn't get a room at residence halls choose. Moreover, though it is a little pricier, it remains an affordable student accommodation option in Germany.
Compared to university dormitories, WG are also more easily accessible, making it easy to find a room even during high peak periods in Germany. Being a type of shared student housing, WG are also an excellent way to make new friends and improve quickly your proficiency in the German language.
The only drawback you may have is the location of the apartment, since it may not always be close to the university. Moreover, WG in downtowns in Germany tend to be pricier than those outside the city centers.
Read also our tips for international students in Germany.
Private student apartment in Germany
If you are a student who wish much more privacy and live on your own in Germany, there is another option of accommodation for you. This is however one of the most expensive housing types in Germany for students since they have to pay the rent and utility bills on their own. This also limits any opportunity of socialization and tend to be more expensive in city centers.
Homestay
Homestay accommodation is another option available for international students. It's particularly interesting short-stay option for students who want to build up an initial social environment. They then can get familiar with their new surroundings in Germany before moving to a more private or apartment-sharing option. Moreover, students living with a guest family immediately dive into the German everyday culture while improving their language skills.
Learn more about the culture, traditions and customs in Germany.
Renting a room from older people
Rent a room within an apartment, where there are many retirees and seniors living alone, ready to rent a room from their apartments. However, other apartment facilities can be shared. Hence, you must pay attention to all the terms of the contract in such cases. Basically, prices in total range from 250 to 280 euros monthly, some of which are a weekly, not monthly payment ranging between 65 and 75 euros.
Where to look for student accommodation and housing in Germany
Finding accommodation is the most important part to take care of if you want to spend one or more years in Germany as a student. At first sight, you might think it's not that difficult of a task to get a housing in a country as large as Germany. Yet, when you think about your limited budget as a student and all the options that a suitable accommodation should have, things might get very quickly complicated.
To avoid any inconvenience when looking for a place to live, often in a very short time, here are some of the places to check out. But before you even begin to search, make sure you take care of some crucial points first. Where do you want to live: on the campus or off-campus? At what distance from the university are you willing to depart from and come to every day? What is your budget? Do you prefer to live alone or with other people? Only then you can begin your search.
The most important research websites accredited by the German universities
Websites can be a good source of information while looking for student housing.
German Universities have accredited the following websites that can help you a lot:
Housing services for the German Students' Union website
Accommodation services for the study website in Germany
Please note that the search for accommodation immediately after admission is very important, as it takes some time.
Besides, please note that the above sites need to register to start searching for what is suitable for the student.
Bulletin Boards & Student Associations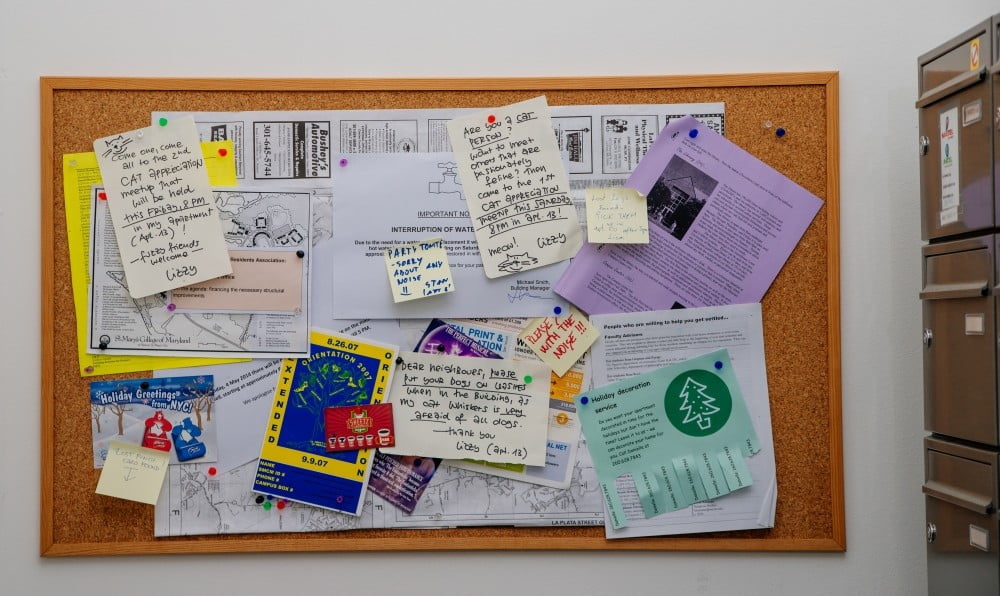 Before you begin, please be advised that after arriving in Germany and students studying in the previous years, international students can search for student accommodation through the numerous bulletin boards located at university facilities.
These facilities include cafeterias, university restaurants, and other crowded places, which usually contain several announcements regarding apartments and dorms. Furthermore, student associations at some universities also provide accommodation for international students, including shared apartments, studios, and private rooms.
Basically, students can obtain addresses from several owners who have rooms or apartments available.
How much is student accommodation in Germany?
It's important to know that in Germany, there are basically two types of monthly rent: Kalmiete and Warmmiete, respectively basic rent and basic rent plus additional costs. Basic rent means the student pay for the accommodation rent with no additional cost included.
On the other hand, the Warmmiete includes costs for electricity, water, gas, property taxes as well as garbage disposal services. Make sure then to check these two things in your rental contract before signing anything.
When it comes to cost, student dormitories are the least expensive housing option in Germany. A room in residence halls costs about €250 per month. Followed by flat share cost, where a room will cost on average €430 per month to the student. Lastly, a private 1-bedroom apartment for student costs about €750 per month.
These are the accommodation costs if students decide to live in the city centers. Moreover, when it comes to private apartment and WG, the price also can depend on the size of the room / apartment as well as if the place is furnished or not.
For the homestay accommodation, the fare depends on the agreement between the two parties, where there are contracts including meals, which prices range between 300 and 350 euros per month. On the other hand, there are others that do not include meals. Basically, prices range from 230 to 270 euros per month.
Learn also about the Studying and Living cost in Germany to be prepared.