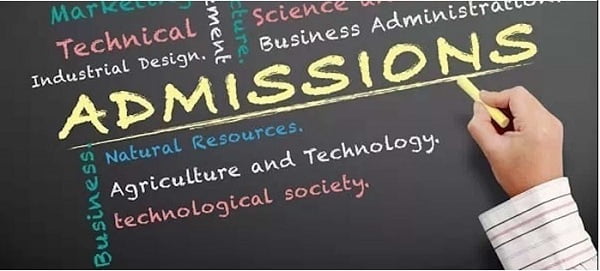 There are different ways to apply to German universities, the best of which we listed in our previous article Top 10 Universities to Study in Germany. When you plan to study in Germany and know about admission requirements, it is necessary that you research properly and know what to expect.
So let's start and learn without delay the different admission requirements! The application process depends on the subject you wish to study and from which country you are applying. On the other hand, the requirements and deadlines may vary from university to university and from one program to another.
Ways to apply to German universities & Admission Requirements
There are three places to applyfor German universities:
Apply via German Cultural Exchange Body
This body aims at determining the places of study for subjects that have a limited admission policy locally or centrally.
Obviously, special selection procedures are important in determining the places of study for students in the first semester in public universities. If a student wishes to apply to this body, they must register on their website.
Apply via Uni Assist
Uni ASIST assesses whether international student certificates are equivalent to those issued by German schools and universities. Besides, it assesses whether they are authorized to apply to German universities.
At the request of universities, Uni Assist can assess other application requirements, for example, student language skills. Moreover, with Uni Assist, a student can submit one application for admission to study at several universities simultaneously. Also, he/she should submit the required documents for admission before the application deadline.
Therefore, it is best to apply in advance to ensure that the student's conditions and documents are available before a specific time. Afterward, following the registration and submission of the application, Uni Assist sends the application and the documents attached to it to the universities for consideration.
As a matter of fact, Uni Assist is a non-profit organization and does not receive any kind of public funding. Hence, applicants have to pay money for their services.
Apply directly to the University
Admission Requirements when applying to German universities
Fully filled application form.
Photograph.
Certified copies of the student's previous certificates, with translated copies in the German language.
The document contains an overview of the subjects studied in the previous certificate with the marks obtained and a translated version in German language.
Another admission requirement is a certified copy of the student's information page in a passport.
Certified copy of proof of German language proficiency, or proof of taking the online German test.
Notice
The curriculum vitae, which includes the most recent educational degree of the student, and any letters of recommendation proving the good conduct of the student during his previous periods of study, help in obtaining university acceptance to German universities and a very essential admission requirement.
Documents required when registering at German universities:
Basically, the registration period is often very short, and the student will have to submit different documents to be able to enroll in German universities, which vary from one university to another.
Moreover, information can be obtained from the staff of international offices and the student affairs office.
As an illustration, the following certifications and documents that the student will definitely need in order to apply:
University Admission Letter.
University entry qualification, i.e. a high school certificate or a university degree prior to the degree to which the student wishes to study. Basically, the original or certified copy with a translated copy in German.
Certified copies of passport, information page, visa page or residence permit.
Financial proof confirming the student's ability to pay university fees, or a certificate accredited by the student's funded source or grant.
Three photographs with a white background.
A certificate confirming passing the German language test.
At last, through reading this article, we hope you get to know more about admission requirements to a German university.
We will meet you soon in our next article, "How to get a student visa in Germany"
Language requirements for university study in Germany
German universities offer a few programs in English at undergraduate level. However, many courses are taught in German and in English at the same time. Moreover, at graduate and postgraduate levels, you won't have very much trouble finding a program in English.
As for the language requirements, unless English is your native language, or you have previously studied in English, you need to provide your TOEFL or IELTS scores. When you apply to a bachelor's degree program, German universities require a score of at least 6.5 on your IELTS. The same score is required if you apply for master's study in English.
To apply for study programs in German, international students in most cases need to prove their proficiency at the DSH-2 level in the German language, which is the equivalent to C1 level. 
Read also our guide on how to learn German in Germany.
Application deadline for German universities for international students
The application period and deadlines vary from a university to another. It also depends on the degree you apply for. Usually, there are 2 intakes, but many universities have only one enrollment session.
Winter intake takes place from mod-April to mid-July, and applicants receive their admission letters in August or September. As for summer intake, application period is from December of the previous year to mid-January. And applicants usually get their admission letters by February or March.
Moreover, don't forget to check the specific dates for these deadlines on your university's website. You should submit your application at least 3 weeks before the deadline. However, if you apply through Uni-Assist, they advise students to apply at least 8 weeks before the deadlines. This will ensure you have enough time to send any additional documents for your university application. 
To help you well prepare for your studies, check also our tips for international students in Germany.