If you're thinking about studying in Belgium, we completely support you. The country provides international students the tools and skills they need to guarantee their academic and professional success. Aside from finding your ideal university, you should also make finding your ideal student accommodation in Belgium a top priority.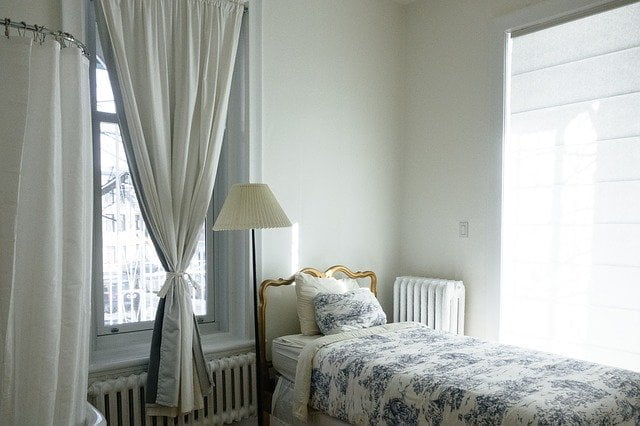 There are various options for international student accommodation in Belgium to suit every budget. We'll discuss all that and more in this article.
Learn more about studying in Belgium

Also read our article on the best universities in Belgium
Types of student accommodation in Belgium
On-Campus accommodation
This option is ideal for students as it is close to the university. In other words, it'll make it easier to get to classes on time. You'll also save you the unnecessary expenses of public transport. In addition to that, you'll get the chance to get to know other students and practice the language. The bathroom and kitchen will normally be shared and you may also end up sharing your room with another student. The room will normally cost anywhere between €200 to €450. The cost will depend on how big the room is and any additional features.
You can contact the university administration's office or the international student office and ask for help finding accommodation before you arrive.
Private Off-Campus accommodation
If you're renting an Off-Campus apartment, you'll normally have to rent for more than 9 months. We advise that you look for a roommate as the rent will be pretty high. On average, the cost of a one-bedroom apartment is €400 a month
Shared Off-Campus accommodation
Shared Off-Campus accommodation is a great option in Belgium. You'll have to agree with a group of students to rent an apartment together and share the rent and bills.
Homestay in Belgium
Homestay might be slightly expensive in some cities. That being said, you do get the advantage of family life and you'll feel less like an outsider. Homestay also gives you an opportunity to get to know Belgian culture and tradition in addition to practicing your language skills.
Tips on getting student accommodation in Belgium
You need to book your accommodation early. If you choose On-Campus accommodation, you must contact the university as soon as you're accepted.
Firstly, get to know the cost of accommodation in different parts of Belgium as some may be expensive. After that, you'll compare the prices and find your ideal accommodation to match your budget.
Be careful when looking for Off-Campus accommodation. Some places may not be ideal for international students in terms of safety. Additionally, you have to find accommodation that is student-friendly.
Make sure to keep an eye out for billboards at your university as some may help you find your ideal accommodation.
Warning
Make sure to study your renter's contract very well for details on rent and bills. In most cases, students will have to pay rent, electricity and internet bills. You must bear that in mind when signing the contract. Additionally, that will help you set a more accurate budget.
When you're in Belgium, you won't have trouble finding student accommodation that suits you. That being said, you should bear in mind additional bills when attempting to set an estimated budget. Some weekly or monthly bills you'll encounter may include the following:
Water
Heating
Electricity
Internet
Waste management services
Finally, you must be aware that the cost of accommodation will differ from city to city. For example, the cost of accommodation in Brussels will be a lot higher than in other small cities in Belgium.