Studying abroad is more attainable now than it has ever been before. Belgium has many world ranking universities that are now available to international students. This is your chance to study in Belgium and in this article, we have compiled for you all the reasons why study in Belgium is a very good decision.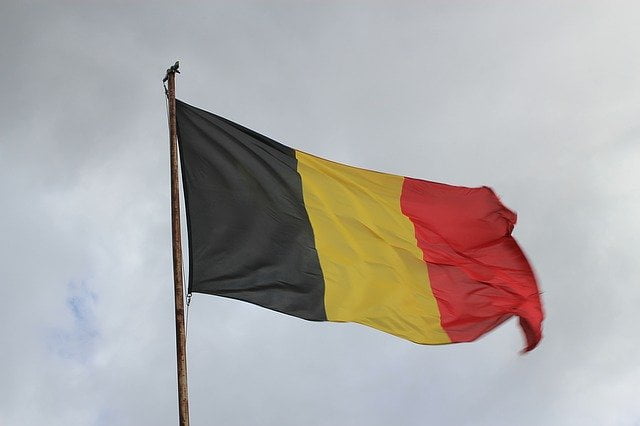 Quality of education
First and foremost, one of the main reasons why many choose to study in Belgium is the high quality of education in the country. And cities like Brussels, Bruges and Antwerp are known to have contributed highly to the country's advancements in the academic field. They are also home to the most reputable universities of the country.
Find out our ranking of the top universities in Belgium
Moreover, the educational system, the educational system in Belgium is known for its polyvalence and competitiveness. For that reason, the education in the country has grown to the level it's at now, with internationally accredited degrees and certificates.
The universities also offer diverse international study programs in English. And if you're planning to study medicine, the University of Antwerp has the best medical school of the country. Other study subjects Belgium is famous about include: arts, management, politics, international relations and diplomacy.
Read also our ultimate guide on medical studies in Belgium.
Multiple languages of instruction
Belgium is a multilingual European country. If you choose to study in Belgium, you'll be taught in one of the official three languages: Dutch, German and French. You can choose the language that suits you best. Additionally, many universities in Belgian will resort to teaching in English in certain specialties and programs.
So, for international students looking to have their education in the English language, Belgium is an option to consider. Moreover, the fact that the country has this many official and secondary language widely spoken plays a big part in the reasons why international students choose to study in Belgium.
An international student-friendly atmosphere
The fact that Belgium has multiple spoken languages is among the reasons why international students are so keen to choose the country as their study destination. Next is of course the quality of life, which is very student-friendly: an international atmosphere, people who are very welcoming and tolerant, along with many students' clubs and associations to meet new people. Add to that the fact that Belgium is fairly affordable compared to many other European study destinations.
The living cost and study cost in Belgium
We talk about these students'living cost in Belgium in a separate article. But it's worth mentioning that public universities charge cheaper fees, that can go as little as a maximum of €1,000 per year for EU/EEA students. International students from other countries typically pay tuition fees that amount between €3,000 and €7,000 per year. And for the living cost, students will need only a budget of around €850 per month to study in Belgium.
Get more details on the subject by reading our guide on the living cost and study cost in Belgium.
Many cultural attractions
Belgium has a longstanding cultural legacy and is a prominent actor on the international art scene. Many Erasmus students appreciate the nice monuments and cultural activities in the country. To name a few, there are the Fashion Museum, the Mayer van de Bergh Museum, the MAS Photo Museum, or the Plantin Moretus Museum.
Also, don't miss out a visit to the Belgian Comic Strip Center if it happens you visit Brussels, you won't be disappointed. And last but not least, Belgium has wonderful landscapes and a splendid renaissance architecture. This makes it a not just a nice study destination, but also a travel destination worth discovering! 
Well-connected and well-located
Belgium is small enough to travel around by bike and since it's in the center of Europe, you can visit many other places while living there. The country has so much to see and to do, and have a very well-organized and efficient public transportation. Therefore, students can reach Paris, Amsterdam, Cologne and Bonn in Germany and even London in just a couple of hours travel! 
Open yourself up to new opportunities
Studying in Belgium will open the door for many opportunities. You can register regularly or as part of a university foreign exchange system. Belgium offers a variety of educational institutions. That includes universities, colleges and national institutes of art and architecture. An additional advantage would be that this variety is high quality and at a reasonable cost.
Moreover, in Belgium, you won't need to worry too much about yourself. You will feel protected and looked after. In fact, studying in Belgium includes health care and social services. Don't worry too much about that, we'll discuss it in detail in a separate article. You should look at it in a positive light. Insurance and security will give you the best experience in Belgium and increase your chances of success.
Requirements to study in Belgium
Belgium is one of the best European countries to migrate to for work or study. In fact, Belgium welcomes more than 50,000 people annually who travel to the country for career and study opportunities. To keep this system intact, every student above the age of 21 must provide documents that prove a clean criminal record.
Some universities require documentation of your entrance exam (an example of that would be the French test for medical students in the Frankfurt region).
Proof that you have sufficient financial support to complete your studies in Belgium is important. For example, you could provide proof that you have/will have a student loan or scholarship to cover your living expenses, health insurance and a return ticket to your home country.
Finally, studying in Belgium is within the reach of every student in all levels of education. Moreover, the diversity of language, religion, and knowledge has made this country a prime destination for students from all over the world. Undoubtedly, you can be one of them.
For that, learn how you can get a student visa for Belgium.