As we promised you in our previous article about the requirements to study in France, where we gave all the necessary information for those wishing to complete their university studies in France. In our topic today, will introduce you to the top 10 universities in France.
As a matter of fact, France has 83 public universities, 27 of which are on the list of the best French universities. On the other hand, 22 of them are among the top 500 universities in the world.
Read our article on the requirements to study in France for international students.
École Normale Supérieure – PSL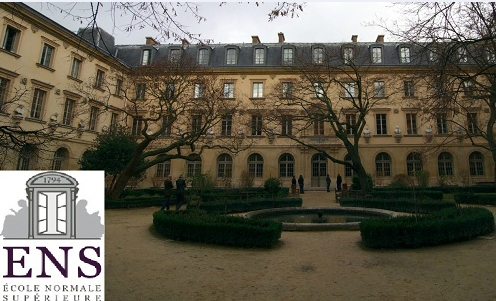 The École Normale Supérieure in Paris is both a grande école and a university, and has more than 2 centuries of history behind it. And it turns out to be the first institution in our ranking of the top 10 universities in France, for a good reason. Not only it incarnates the concept of "grande école" in France, it also is a major hub for arts and culture in the country.
Training at ENS – PSL prepares students to undertake not only various career opportunities, but also the highest responsibilities in public administration and in private companies in France and in the world. That's why selection goes through a very competitive examination for local as well as international students.
Learn more about the ENS-PSL by visiting the institution's website.
Sorbonne University
Sorbonne University is a world leading research university in France. It was officially established in 2018 as the merger of Paris-Sorbonne University and Pierre & Marie Curie University. The institution's roots then date back to the 13th century, when these two institutions were founded.
Hosting more than 50,000 students, with about 20% being international students, the institution has 3 faculties: arts and humanities, science and engineering, and medicine. Moreover, Sorbonne University provides varied disciplines of studies through mono-disciplinary, bi-disciplinary and interdisciplinary programs.
Learn more about Sorbonne University, the admission process and fields of study.
Read also our ultimate guide on medical study in France.
École Polytechnique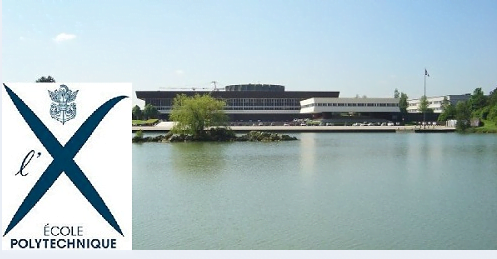 École Polytechnique is a member of the Institut Polytechnique de Paris. This institute brings together 5 of the most prestigious French engineering schools. Established in 1794, the École Polytechnique is a leading institution of higher education in the field of scientific and technological research in France.
This grande école provides an interdisciplinary teaching approach, with programs combining undergraduate teaching and graduate research for many specialties. Moreover, since it's one of the grandes écoles, undergraduate admission at the institution requires two years of preparation education post-high school. After this preparation, applicants have to pass a week of written exam and an oral exam.
Université Paris-Saclay
Another world-class institution in our top 10 universities in France, Université Paris-Sarclay ranks among the 15 best universities in the world. The institution is also ranked first in Continental Europe, as well as first globally in the field of Mathematics. It's in fact a cluster of institutions of higher education and research organizations in France, including CentraleSupélec, AgroParisTech, ENS Paris-Saclay and the Institut d'Optique Graduate School. 
Université Paris-Saclay's roots date back to 1150. A branch of the university in Orsay got the name University of Paris-Sud in the 70s. It then became Université Paris-Saclay in 2019. The institution is nested in the south of Paris, the capital of France. Moreover, the university offers cutting-edge specialized programs in Life Sciences and Health, Science and Engineering, and Social Sciences and Humanities.
Learn more by visiting the official website of Université Paris-Saclay.
Université Paris Cité
At the 5th position of our ranking of the 10 best universities in France is Université Paris Cité. It's an institution that not only offers a wide range of disciplines, but also provides cutting-edge and innovative courses in various fields. It came into existence in 2019 from the merger of Université Paris Diderot, Paris Descartes and Institut de physique du globe de Paris.
The University hosts more than 64,000 students, with 20% of them being international students. To them, the institution offers programs in Arts, Humanities and Languages; Human, Economic and Social Sciences; Medicine, Dentistry, Pharmacy and Nursing and Science and Technology.
Learn more by visiting the university's website
École des Ponts ParisTech
École des Ponts ParisTech, formerly École Royale des Ponts et Chaussées has been established in 1747. It's a grande école that offers a high-quality education in general engineering, training students to get a high level of general, technical and scientific skills. Being one of the top 10 public universities in Paris, the institution also ranks among the top 200 universities globally.
The Graduate School boast 12 research labs, displaying its research-focused profile. Students can earn masters and PhD programs in mechanical and civil engineering, nuclear engineering, environmental sciences, economics, IT, materials sciences, mathematics, sociology, transportation and urban planning.
Lean more on the institution's website.
Aix-Marseille University (AMU)
Like several other institutions in this top 10 French universities, AMU is a merger of 3 universities in France. Established in 2011 but officially opened in January 2012, AMU is a public research university. The institution is also the largest university in the French-speaking world in terms of student numbers.
Moreover, Aix-Marseille University has 5 campuses in Aix-en-Provence and Marseille, 19 faculties and 12 doctoral schools. Students have the choice between 600 courses give or take, in subjects such as arts, social sciences, literature or science and technology.
University of Bordeaux
The University of Bordeaux is among the top universities in France for the quality of its academic programs and research. The institution is also the third-largest university in France and among the oldest in the country. As a matter of fact, University of Bordeaux's origins date back to 1441.
The university also prides for its research field and international profile as its driving force. It welcomes around 55,000 students among which 14% of them being foreign students. The university has also established partnership with nearly 700 universities from over 80 countries worldwide.
Learn about the programs, degrees and admission process at the University of Bordeaux
École Normale Supérieure de Lyon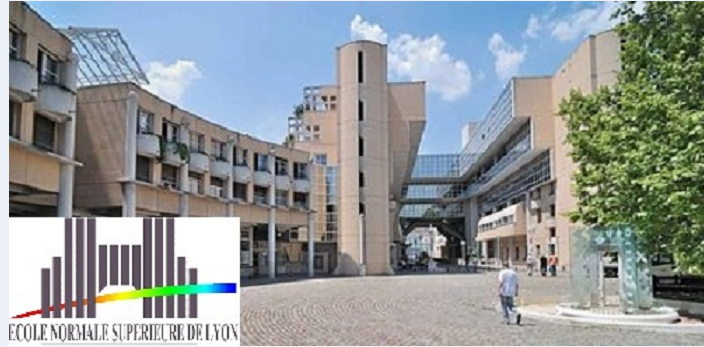 Another one of the 4 ENS in France, École Normale Supérieure de Lyon is another elite institution in the country. Founded in 1880, its campus is located in the city center of Lyon. The institution provides training for professors and researchers in the academic system and aims to become a reference for Educational Sciences in the country.
Moreover, the ENS of Lyon through its programs offer students the possibility to study in English for their master's degree. Also, students can also earn double international degrees, allowing them to pursue a unique curriculum.
Registration link at the École Normale Supérieure de Lyon.
Mines ParisTech University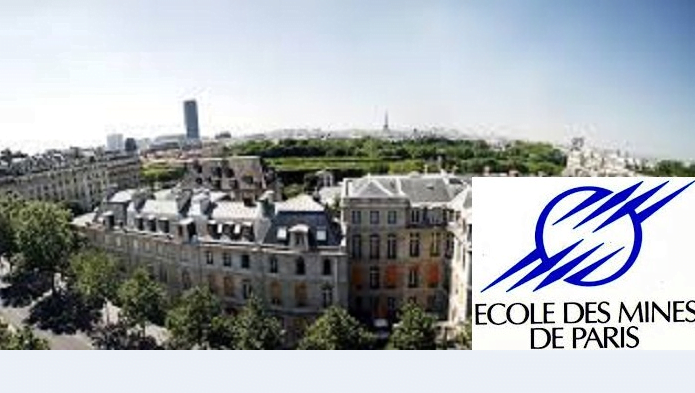 The last institution in our top 10 universities in France is MINES ParisTech. Officially named École Nationale Supérieure des Mines de Paris, it's also one of the leading engineering schools in France. Moreover, the institution was founded in 1783. It's also a member of ParisTech, a cluster of 12 prestigious institutes of education and research, engineering and business schools in France.
The university provides programs in 5 major fields: energy and process engineering, earth sciences and environment, economics, management and society, mathematics and systems and mechanical and materials engineering.
Now you know the top 10 universities in France, we will talk next about the admission and registration process at universities in France.