Australia is home to more than 40 universities. 5 of them ranked in the top 50 best universities in the world. So, to make a choice might be tricky but whatever university you choose, you're sure to get a global top-notch education. And once you've decided which university you apply to study in Australia, the next step is to find out how to apply for admission.
This article will guide you through the application stages, requirements and other important details when you apply for a place in a university in Australia.
How do International Students Apply to Australian Universities?
Stage 1: Apply to a Study Course in Australia
The first step is to apply for the course you are willing to study in Australia. There are two ways to do so:
Applying directly to the educational institution
The direct apply: download an application form from the website of the wanted educational institution. In case you want to apply for many courses in more than one institution, you will need to submit a separate application for each institution.
Read about the Top Australian Universities and Their Official Links.
Applying through an Australian Education Agent
Most of the institutions are partners with a number of agents. You cancheck the institution's website or contact it to know their partners.
Stage 2: Accept your offer
If your application is accepted, you will receive a "letter of offer". To accept the offer, you should sign the letter and send it to the institution. Normally, this procedure is undertaken through the post, but in some cases, all you have to do is to scan the signed letter and send it via email.
The letter of offer serves as a contract between you and the institution. This contract specifies the course you joined, enrollment requirements, fees that should be paid, and refund arrangements in case you did not complete your studies at the institute. It is very important because if you did not start or end the course, this written contract will be used to determine whether you will get a refund or not.
Advices:
Read the letter of offer carefully before accepting and signing it.
Make sure that you understand all your rights, including the refund arrangements.
Do not accept the letter of offer if you don't agree with any of its articles or conditions.
Keep a copy of the letter. You will need it to be always aware of your rights, or in case you filled a lawsuit against the institution.
Stage 3 : Receiving the confirmation of Enrollment
After accepting the offer and paying the dues, you will receive an Electronic Confirmation of Enrollment (eCOE). This confirmation will include the course start date, total fees, and duration.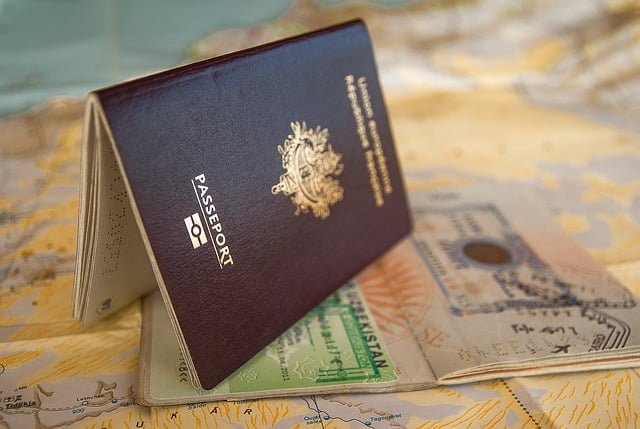 Stage 4: Apply for a Study Visa in Australia
If you want to apply for your student visa through the Immigration and Citizenship website, you will need the details of your Electronic Confirmation of Enrollment (eCoE) to submit the visa application. Otherwise, you can open a visa application account and wait until you receive the eCoE and then submit the application.
If you want to apply for the visa using paperwork, you have to get your eCoE first before initiating the application to get the visa.
In general, the exchange secondary school students and those who are under the sponsorship of the foreign affairs or the ministry of defense of their countries are the only ones who don't need to provide a confirmation of enrollment.

Important note:
You have to make sure that you meet the requirements of getting a student visa before accepting any offer and paying the tuition fees.

Learn more about how to get a student visa in Australia
How to Apply for Study in Australia: Requirements
Required application documents in Australian universities include, first and foremost, your official academic transcripts. You will also need to prepare the documentation that supports your application and send them together with your application form. These documents differ according to the chosen course, institution, as well as the certificate you need to earn.
In general, the most important documents include the following:
Documents proving your previous academic qualifications.
Certified proof of your proficiency in the English language.
Documents proving your employment experience (if applicable).
Proof of financial means or scholarship
Health insurance
You have to provide all documents in English. If not, you need to get them translated.
Apply to University in Australia: Deadlines
Each university in Australia has different application deadlines. So, it's common sense to check out the institution's official website to find out the exact dates you should apply to study.
However, you still can keep the period intakes which is in late October to mid-November for the first semester. Moreover, the period during which you can apply to study for the second semester in Australia is usually between mid-April and mid-May.