The top universities in Slovenia are 4 and approx. 50 smaller institutions of higher education. Besides, they are independent institutions offering many programs in all fields.
Additionally, all higher education institutions in Slovenia are accredited and meet the required national and international standards as well.
Also learn how the higher education system in Slovenia works
Here is our list of the top 4 universities in Slovenia and their world ranking:
1- University of Ljubljana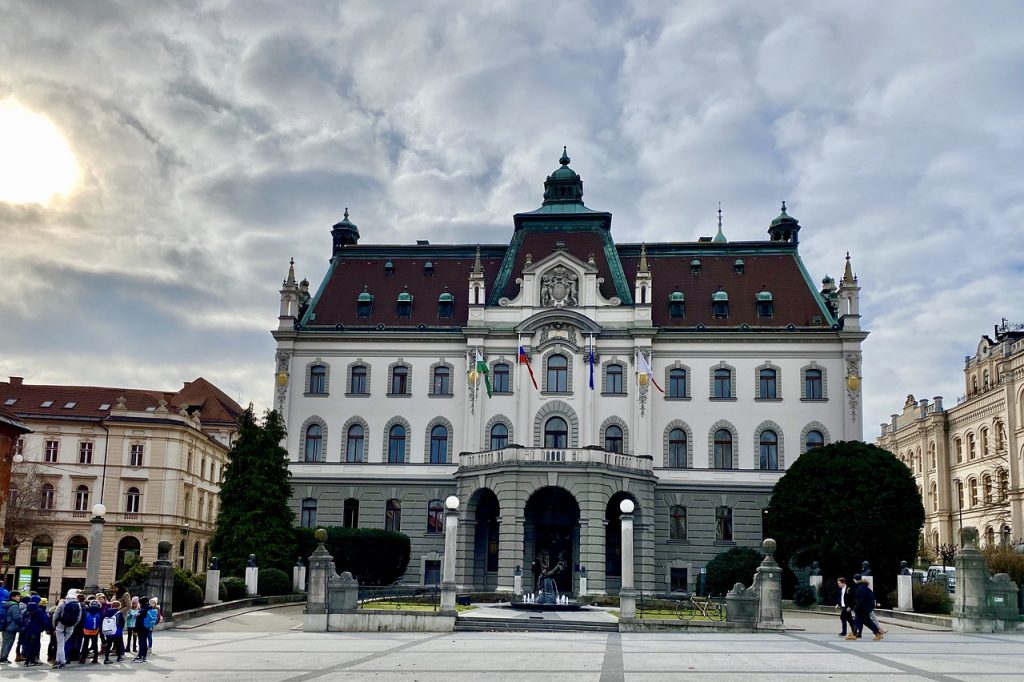 It was founded in 1919. This makes the university the oldest and the largest institution of higher education and scientific research in Slovenia.
Number of Students and University Structure:
This university includes more than 40,000 undergraduate and postgraduate students. In addition, it hires around 6000 of the high education professors, researchers, assistants, and the administrative staff in 23 faculties and 3 art academies.
Location:
The main building, as well as all the 3 academies and faculties, is located in the city center. The university has built some new and modern buildings on the outskirts of Ljubljana, giving the institution and its students a comprehensive presence in the city.
University Rank:
The University of Ljubljana is among the best 500 universities all over the world by ARWU Shanghai, Times THES-QS and WEBOMETRICS.
In addition, it is the central and largest research center in Slovenia, where 30% of all registered researchers (according to database SICRIS).
Admission Policy:
Also, this university adopts a selective admission policy based on students' academic record and their previous grades.
Learn more about University of Ljubljana.
2- University of Maribor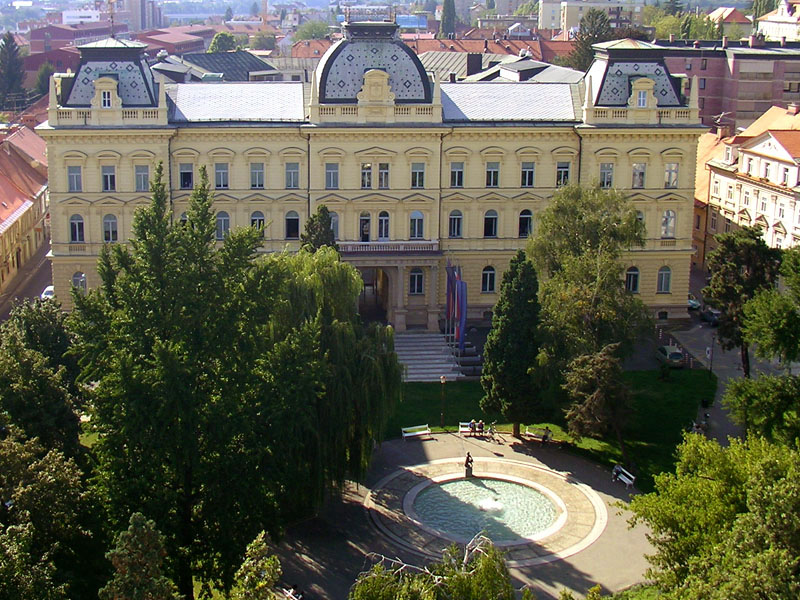 Maribor University occupies the 978 position all over the world and is established in 1961. Also, it is a non-profit public institution of higher education located in a big town from Maribor, Styria.
It has 17 faculties, all of them offering study courses. But not all faculties are on the Maribor campus. Moreover, the university is the most international universities of Slovenia, with about 15% of its students being foreign students.
Number of Students and Programs:
Additionally, Maribor University benefits from the recognition of the ministry of education, science, and sports. Also, it is a large university including approx. 25000 to 29999 students and the mixed institution of high education.
Besides, UM university provides courses and programs that lead to an official scientific degree like a bachelor's degree in many fields of study as well.
Learn more about Maribor University.
3- University of Primorska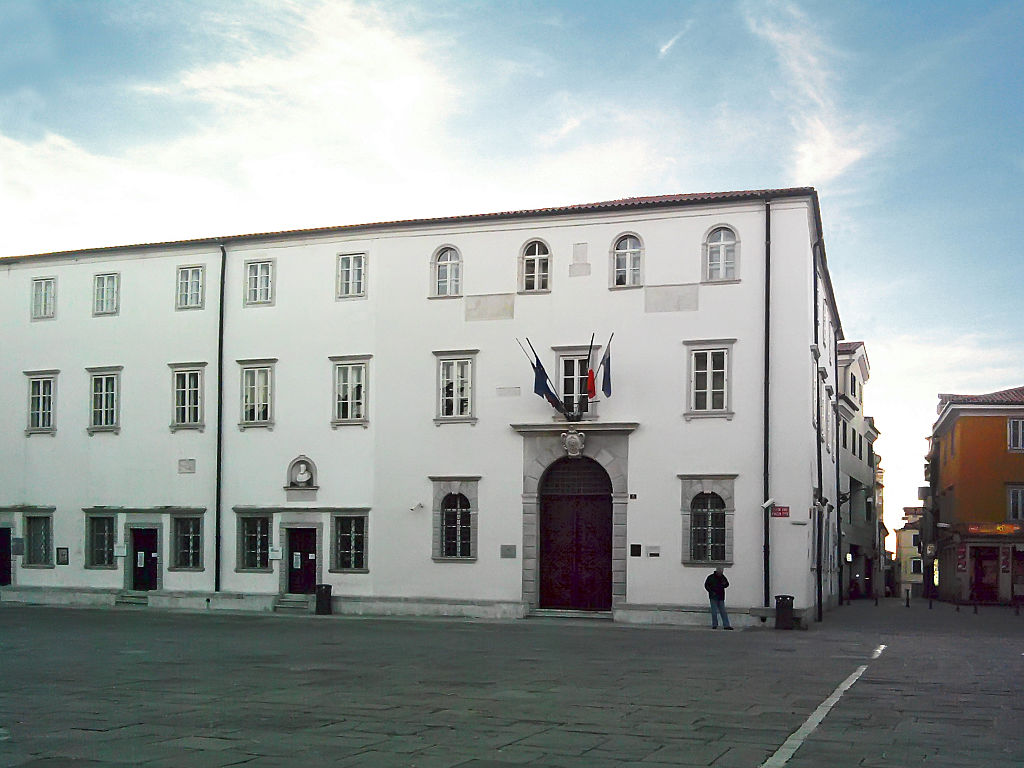 The University of Primorska is a non-profit institution of higher education founded in 2003. It is located in urban areas in a medium town called Koper (with a population of 10000 to 49999 people).
More importantly, this institution has other academic branches in both cities, Isola and Piran.
Mission of Primorska University:
In addition, The mission of Primorska University is to implement education and scientific research in a professional and creative way and to support the balanced development of Slovenia in the region, Europe and the world.
Besides, The activities of this university are in line with the national higher Education Program, the national research, and development program, and the guidelines for developing education and research in the European region, with a special focus on the Mediterranean region as well.
Faculties of Primorska University:
Additionally, studies at Primorska University are organized into 6 faculties: Faculty of Humanities, Faculty of Management, Faculty of Mathematics, Natural Sciences and Information Technologies, Faculty of Education, faculty of Tourist Studies – Turistica, faculty of Health Sciences, and faculty of Urban Environment.
Number of Students and Programs:
Primorska University hosts about 6000 students and offers 74 programs. Also, the faculties of this university offer high-quality and varied studies.
Learn more about Primorska University;
4- Nova Gorica University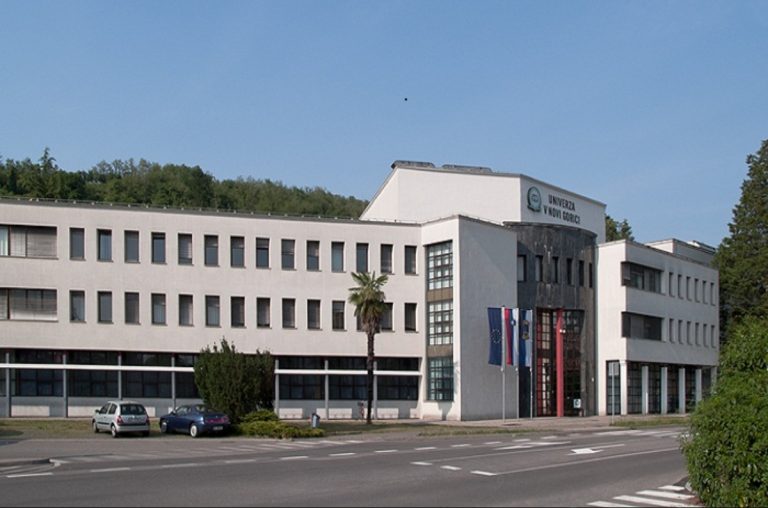 Nova Gorica university is constructed in 1995 and located in the outskirts of the medium Nova Gorcia city (with population approx. 10000 to 49999 people).
This university is a non-profit private institution of education. Also, it is mixed and officially recognized by the ministry of education, science, and mathematics.
Number of Students and Admission Policy:
It is a very small university, includes from 1000 to 1999 students. On the other hand, the higher education institution does not have a selective admission policy.
Mission of Nova Gorica University:
In fact, the University of Nova Gorica aims to be an independent research-oriented university, where knowledge is created within the framework of a harmonious relationship between students and researchers.
So that knowledge can be passed on to younger generations and to the business environment.
Therefore, with innovative educational approaches in both Slovene and English, the University aims to develop teaching excellence in its programs of contemporary study, thereby ensuring a high level of employment for local and international students. 
Learn more about Nova Gorica University.
Finally, I hope you get all the information you are looking for in our article. It will be useful to read the following articles:
How to get Student and Residence visa in Slovenia;