No matter which country you are from, the UK welcomes students from all over the world. To apply to UK universities requires you to prepare well for the application requirements to ensure your acceptance.
Most universities in the UK have similar requirements. There are general requirements that you find in most applications such as English language proficiency, a copy of your previous educational certificates and other conditions.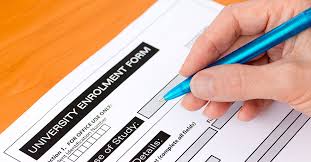 There are also special requirements of certain universities such as the universities of Oxford and Cambridge. They occupy the first positions in the top 10 universities in UK. These special requirements are additional tests, such as the STEP test. You need this kind of tests when applying to a college-related to mathematics and similar.
So we will review how to apply for admission and enrollment at a British university. We will as well clarify the common requirements to most UK universities.
How to apply to UK universities as an international student?
Through the British Council located in your country. You can find out the address of the British Center in your country and how to contact them from this website. You have to choose your country from the list of options labeled as "Our global connections".
Through the British university and institute provision services center UCAS.
Apply directly from the official website of the university, that we will discuss in detail.
Steps for applying to a university in the UK
Getting ready to apply
At the beginning, you open the application form for the British University you want to apply for.
Be ready to apply in the time set by the university to receive those applications.
If you do not fill out your application on time you will have to pay a delay fee, or they may ignore your application.
Be sure to fill the application form fully with no missing fields. Any incomplete application is not considered by the university.
Make sure to send a copy of your educational certificates. Whether a high school diploma for undergraduate students or a bachelor's degree for postgraduate students. Universities may require additional certificates depending on the field you apply for.
Learn more about the 10 British universities with the highest acceptance rate.
English Test for UK university applications
– English may not be the mother tongue in your home country. Therefore, an English language proficiency certificate is required as part of the application requirements for international students
– TOEFL: is the most common test when applying for admission and registration at a British university; (preferably prepare for a test before you start filling the application form to save time). Some universities may require a personal interview to measure your English level.
Note that English proficiency is a crucial requirement to apply to UK universities.
Documents required for applying to UK universities
The application process requires a copy of your passport, a copy of your birth certificate and the parent's as well.
You will also need to provide proof of your financial ability; to fully cover the cost of your study during your stay in the UK.
A study visa in UK is an important condition for completing your registration file. 
Find more about how to obtain a UK student visa
Notes:
You may be asked for proofs and other requirements in addition to the general requirements mentioned. Be sure to examine and read the application requirements very carefully, and know whether you can meet the requirements for admission to a university in the UK or not.
If you do not meet any of the admission requirements, then feel free to communicate directly with the British University and find out what you can do to try to meet these requirements.
It is advisable to prepare your file in advance before filling the application for at least 6-3 months.
What is the deadline for applying to UK universities?
The application deadline for a bachelor's degree program usually falls on the 15th of January. This is the first deadline of the year for those who apply to undergraduate studies at UK universities. Moreover, there are other dates and deadlines to keep in mind throughout the university application in the UK.
Usually, programs in medicine and related fields have the earliest application deadlines (at the end of October of the previous year). Knowing the competitiveness of admission in these fields, students should apply to those programs as soon as possible.
Also, knowing that university application can be complex and time-consuming, candidates should in no means wait for the last minute to start the process. Moreover, students applying through UCAS, deadline for top-ranked universities fall on January 25. The deadline for other undergraduate study programs for fall semester is usually at the end of June.
Lastly, for students who apply to UK universities for postgraduate studies, there is no deadline set for application.
Discover our guide on how to prepare and get ready to study and live in the UK.