Studying medicine in UK is a dream for a large segment of future doctors who would like to become prominent doctors and who want to achieve that by studying in UK, whom medical universities offer quality and transparency.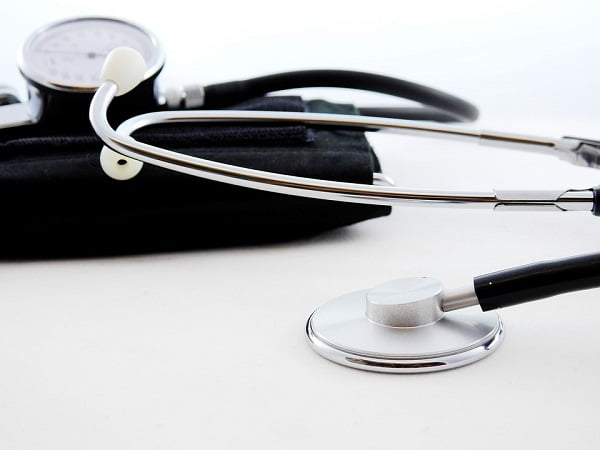 Access to the field of human medicine in the UK may not be easy for everyone, but it will certainly not be much difficult for people of great motivation like you, who set their sight very seriously on studying medicine in UK.
So, you have to be prepared to spend all what is valuable and precious during your years of study at British medical universities.
Here's the below guide if you prefer to study Dentistry in UK
Also, learn here more about studying Pharmacy in UK
Duration of medicine studies in UK
The number of years of Medicine study in UK is as follows:
Preliminary stage (Medical Foundation) for one year
General medicine stage: 6 years
Specialization Stage: 3 to 6 years
Study System
You can enroll in the medical specialty in the United Kingdom through 3 different courses:
Studying medicine after high school graduation
Studying in this course takes 5 years and might go up to 6 years in some universities. It has several names such as MBBS or MBChB.
Studying medicine in UK after a bachelor's degree
This course is available to those who already have a bachelor's degree, taking into consideration that many universities require a bachelor's degree in a health-related field. Other universities are more flexible in terms of the required degree.
The study period lasts for 4 years in most cases, and it can go up to 5 years in other universities.
Study medicine with a Preliminary Year
This program is available in the form of a standard access to study medicine in 5 years with an additional year at the beginning, which makes the study period lasts for 6 years. There are other cases where the additional year or preliminary year is studied separately, also known as the study of medicine with a preliminary year or foundation year.
Conditions of study
Although admission requirements vary from university to another,there are some basic requirements:
It is important that you score high grades in your high school education, especially in science subjects such as biology and chemistry. Other universities may seek higher grades in three subjects.
The non-academic requirements of British medical universities include aspects related to your personality and achievements such as positive interaction in high school, college, or society. You are expected to highlight your social experience outside your usual surroundings.
Your interests, achievements, and contribution to your community are also considered since volunteering in a health-related field plays an important role in assessing your personality. It is therefore important to have a realistic assessment of what it takes to work in such a vital field like health.
How to Apply
Applying to study medicine in UK requires patience and persistence. You will have to apply through the UCAS website, which allows you to apply for up to 4 medical courses. Just keep in mind that the submission process takes a rather long time.
It's preferable to apply for medicine study in UK early, as you will have to consider applying a year before the beginning of the school year. The deadline for applications is usually on October 15, and the study will start in September of the following year in case you are accepted.
Acceptance Test
You will have to pass an acceptance test in order to study medicine in the UK, which is part of the requirements for admission to British medical universities. There are 3 acceptance tests available, which vary depending on the university you intend to join.
UKCAT Test
You need to register for and pass the UKCAT test before being able to create a UCAS application form which will include your scores after passing the test. 25 medical universities are requiring this test.
BMAT Test
You will have to register for the BMAT test before creating the application form. However, you will only take this test after submitting the application, which will be at the beginning of November. Then, your scores will be automatically sent to the medical schools that have been filled out on the application form. This test is required by 7 medical universities.
GAMSAT Test
Pre-registration applies also to this test the same as the UKCAT test since you must pass it before applying for the UCAS as well, but the deadline to apply for this test is shorter than the UKCAT test.
7 British medical universities are requiring this test.
Find out more about admission tests to study medicine in UK
The best medical universities in UK
Several universities stand out when talking about the best universities for medical studies in UK. Below is the list of the best medical schools based on latest categorization:
Oxford University
The Medical School at Oxford University offers separate educational courses, non-applied educational course – pre-clinical, applied or clinical studies. Students are able to get a comprehensive overview on medical sciences before implementing that knowledge within a clinical or applied framework.
Link to application for the Medical School at Oxford University
Aberdeen University
Aberdeen's School of Medicine and Dentistry is the second-best university according to the Guardian Classification of 2020.
Moreover, MBChB is the course from this university that offers an excellent teaching mechanism with comprehensive research facilities.
Link to application for Medical School at Aberdeen University
Keele University
The MBChB study course is designed to lay the foundations necessary for students to have the important knowledge, skills, and personality that each new doctor needs. Keele University is known for providing a vibrant environment that enables applicants to focus and do their best during their study.
Link to application for Keele University
Swansea University
Swansea University provides the best medical researches in UK. Indeed it is in the second position based on the latest classification of the best medical researches.
The University offers 6 certificates of educational courses, each of which offers applicants a guaranteed interview to access the post-graduate course.
While the BSc course provides the basic concepts and knowledge you need during the preliminary year to enter the BSc within the applied medical sciences course.
Link to Application for Swansea University
Cambridge University
The College of Clinical Medicine at Cambridge University offers two types of medicine courses; the standard course and the graduation course.
In addition, the College strives to provide a sense of leadership within education, discovery, as well as health care through inspiring education and training as well as outstanding basic and clinical researches.
Link to Application for Cambridge University
Study Fees
As expected, the cost of studying medicine in UK will be very high compared to studying in any other field or studying medicine in another country. However, it should be noted that the cost of study varies from one university to another.
However, the least amount of which you might think will be just in your first year, it's £ 10,000. This is just what you will need at first at the very least estimation, knowing that some courses to study medicine may exceed £ 50,000.
Since it usually takes four to six years, you will have to prepare yourself to save more money to finish your studies.
However, you should contact the university of your choice and ask about the cost of study for international students in order to determine the exact value to you, depending on your level of education and what you wish to study.
Read also: Can study in UK be free of charge?
The cheapest medical university in UK
It is difficult to find a particular university to study medicine in UK offering cheap rates.
Indeed, the costs have risen a lot over the past few years for international students.
However, you will have to communicate with each university and ask about the tuition fees. Even though, the prices will be close to each other and will never be cheap.
Read also: Scholarships in UK and how to obtain them
Free Medicine Study in UK – Scholarships
With one-year fees for international students exceeding £50,000, finding a free medical scholarship is difficult if not impossible.
After all, there are some distinctive scholarships that offer very good facilities, some of them are:
Gates Cambridge Scholarship
Oxford-Weidenfeld and Hoffmann Scholarship
Denys Holland Scholarship at University College London
Bristol University International Office Scholarship
Read this detailed article on scholarships to study medicine in UK
Work as a doctor in UK after graduation
Afterward, if you prefer to stay in UK after graduation in order to gain experience, you have to meet the following conditions:
Register and get a license from the General Medical Council.
Comply with GMC's functional standards with regards to approved medical practices, education as well as training standards for international graduate and non-graduate students.
Provide a medical certificate accepted by one of the accredited universities.
Knowledge and skill required in medicine.
The lack of a physical problem hinders you from doing your work.
Residence and work visa within the British territory.
Overall, this was the most important information that could form the basis of your roadmap to apply for a medical school in UK. We hope this guide will push you to start your journey towards your dream.
Are you thinking of studying medicine in UK? Share your thoughts on this topic using the comments tab below.