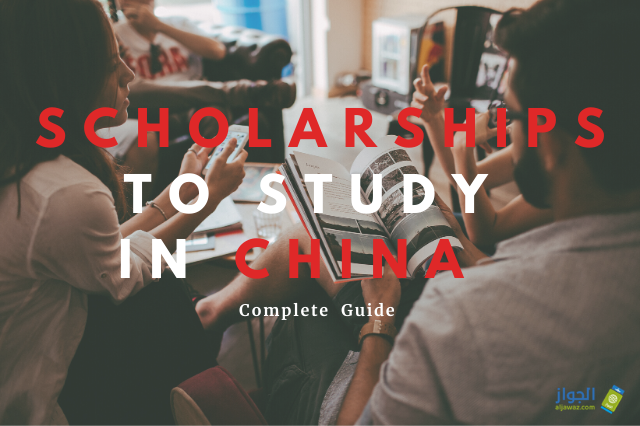 Scholarships allow many international students to study in China with low study costs or without having to pay any costs at all.
There are many types of scholarships available to all international students who wish to pursue university studies. Here's our list of top scholarships to study in China.
China Wuhan University Scholarships for International Students
This scholarship is available to international students with a full university degree.  It is for non-Chinese citizens to pursue a master program in International Law and Chinese Law at Wuhan University. Whether an undergraduate or master's degree, this scholarship covers all study costs, living costs, and housing costs.
Applicants from English-speaking countries where English is the official language could be exempted from providing the above English proficiency certificate.
Click here to learn more about China Wuhan University Scholarships.
China Graduate Studies Computer Science Scholarship
The University of Jinan offers outstanding students who want to pursue studies in the Master of Computer Science specialization scholarships.
Basically, this scholarship includes registration costs at the university, bearing a certain percentage of study costs and housing costs. Similarly, this scholarship is offered to all international students who meet the conditions specified by the university.
Click here to learn more.
China Peking University School of Transnational Law Scholarship
Peking University School of Translation Law (STL) offers a scholarship to law students. Generally, students wishing to obtain this scholarship have to be academically excellent in their previous education.
However, there are a limited number of international fellowships and partial tuition scholarships and other financial awards available to successful applicants.
Finally, applicants are also encouraged to consider scholarships for which they are qualified.
Click here to learn more about STL Scholarship.
Changchun University of Traditional Chinese Medicine
This type of scholarship is offered to masters and doctoral students.
Indeed, Changchun College of Traditional Chinese Medicine provides a guarantee of accommodation placement services to all international students who receive an academic offer.
Finally, Changchun university is one of the key universities in Jilin province and the only institution of higher-learning for fostering international students engaged in Chinese Medicine.
Click here to learn more.
Qingdao University Scholarship for International students
Qingdao University offers a scholarship for students who have admission to study at the university on a full academic program. This can be like in a master's degree, doctorate degree, or language major.
Similarly, this scholarship has comprehensive funding for all costs of university study.
Click here to learn more on Qingdao University Scholarship.
China UCAS Fully Funded Doctoral Scholarships
The University of Chinese Academy of Sciences (UCAS) accepts international students through over 20 UCAS faculties and over 100 institutes of the Chinese Academy of Sciences (CAS).
Doctoral programs commonly last for 3 years. Certificates of graduation and degrees will be awarded to those who have met the requirements of graduation and degree.
The scholarships cover university study costs, housing costs, living costs and also health insurance expenses. Also, See here for detailed information about UCAS faculties and CAS institutes.
Finally, this scholarship is for all students globally.
Click here to learn more.
China USTC Full Scholarships for International Students
The University of Science and Technology in China offers several scholarships for students to study in one of the majors available by the university. In particular, undergraduate, master's and doctoral students. The scholarship is open for international students who are not Chinese citizens. 
Application Deadline:
On March every year (for online application)
Coverage of the scholarship:
Basically, the Chinese University Program provides a full scholarship that covers tuition waiver, accommodation, stipend, and comprehensive medical insurance.
Click here to learn more on China USTC Full Scholarships.
How to apply for a scholarship as an international student in China?
The method of applying for a scholarship offered by higher education institutions in China varies from one university to another. Also, the documents to register are different. Here's the list of the documents generally required:
Application form for the grant
Acceptance letter from the university
Two letters of recommendation by your professors
Copy of passport
Certified copy of your degree certificates.
Copy of the physical examination clearance
English or Chinese languages test certificates
Research paper with a description of the study plan
Conditions for obtaining university scholarships in China
The applicant must be of another nationality than Chinese. Also, has not been a recipient of any grant before. Applicants for the Bachelor's degree studies have to submit a certificate from the secondary school and should be below 30 years.
Similarly, applicants for a master's degree in studies must have a Bachelor's degree (or equivalent to a Bachelor's degree in China). Also, below 35 years.
Finally, applicants for PhD studies must hold a master's degree (or equivalent to a master's degree in China) and below the age of 40.
Check also our article about Studying and Living costs in China