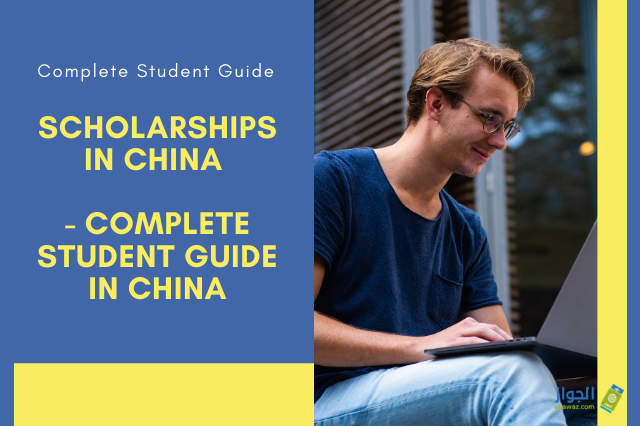 We can't tell you how many times our readers have asked us about scholarships in China!
Our editors finally made this cover to tackle both types of scholarships in China and studying in China in 2020. This concludes our cover on bachelor and masters in China, most affordable universities and top scholarship to apply for in 2020.
Scholarship in China can take time off your schedule, so make sure you put some time for choosing best your university in China too. If you are planning to study in English in China, learn how and what the cost over there can be.
Generally, we'd try to cover topics about getting a scholarship to cover the costs of studying in China.
Government scholarships awarded by the China Scholarship Council
The Chinese government offers scholarships to international students through the China Scholarship Council (CSC) to study in universities affiliated to CSC. In all, there are 279 universities admitting students under these government scholarships in China.
In most cases, the scholarship will cover not only your tuition fee, but also the cost of your accommodation plus a monthly stipend to cover your daily expenses in China.
You can find a list of these universities on the website of the China Scholarship Council
Similarly, a question we hear a lot is how to apply!
Your eight steps guide to apply for scholarships in China :
Fill in the application form online either in English or in Chinese and print it after that. The application for these grants is available through Campuschina site.
Copies of certificates and papers in both English and Chinese. Also, you must present both documents in both two languages.
Have your academic transcripts ready. Not to mention, if your marks are written in languages other than Chinese or English, you have to get it translated and certified by Chinese or English translators.
Have your research paper ready. Scholarship committee refers to such paper in English or the Chinese language. Also, you have to write at least 200 words for a bachelor's degree and 500 words for graduate students.
If you are an applicant for undergraduate or graduate degree, you have to showcase two letters of recommendation. These letters can be in Chinese or English from professors who have taught you before.
If you are under the age of18, you have to submit documents of your guardian who will sponsor you during your studies in China.
Applicants who will continue to study in China with a full university degree have to present a medical examination certificate too.
Finally, attach your university admission letter in English or Chinese with the rest of the documents, and you are good to go.!
How can I get scholarships in China?
Here's a simple checklist for you to follow when applying for scholarships in China the next time. Make sure you follow all the steps to receive a positive response from your preferred university!
Click on the site we attached above. There you go, click here.
Find the "Application Online for International Students" icon and click on it.
Make sure you read the registration steps before starting the registration process.
Usually, you start by you logging in after you register. If you are not already registered with it, click on "Create an account" to get your account.
2. Fill out the type of major or scholarship you will pursue with an agency number.
Note: Always double-check, so you don't miss out on some checkboxes. If you ignored one by accident, your application will not be accepted.
3. Start downloading the necessary documents like your application form and other documents. You can now start filling out all the information.
Note: Make sure all the information you put is right, as any error or false answer may contribute to the rejection of your application.
4. Once you have filled all the forms and update them back, click on "authenticate" your application.
5. Not done yet. Two more things you have to do. Print out two copies of your application form.
6. Finally, you attach it to all other documents and send them to the Chinese consulate in an envelope. Check their website if they have any certain conditions.
What happens next?
All applications for the scholarships to the Chinese government are checked in the same manner. It fully funds all the costs of university study, so make sure you did your best.
The Chinese embassy usually assesses all application and organize interviews with the candidates.
If you are application pass, then it's sent to the China Scholarship Board!
The council then evaluate your application and the committee can have the right to make the necessary amendments to the proposed institutions and majors you chose.
The Chinese embassy then receives communication from the committee about your admission notice and other relevant documents that you as candidates need to send. Finally, your work paid off!
While on your journey to China
We couldn't help but leave you with the best covers on important topics for when you visit China. I have listed all the links here for you based on two categories.
First check (if you haven't made your mind) Bachelor and masters in China, top 10 universities in China, and also affordable universities, scholarships in 2023, and not to mention, How to Apply to a University in 2023.
Click here also to learn more on a student visa to China and best cities to study in China.