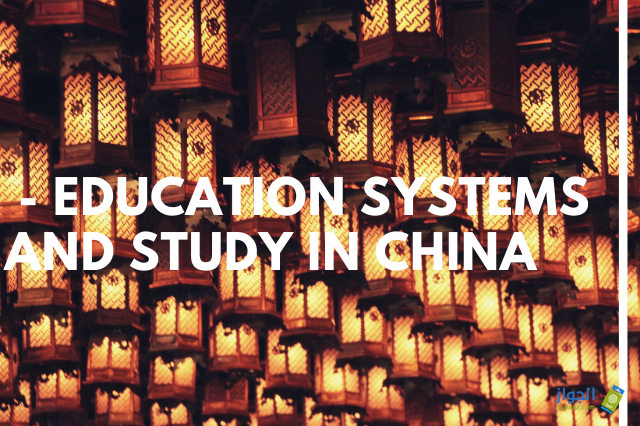 Education and by extension higher education in China is something else. We wrote about the experience of international students going to China for education here. The country itself is prominent worldwide in its education. No surprise there!
Couple of questions you'd want to ask yourself before heading to study in China like what's the advantages of the Chinese higher education system and what's the institutions like, and what distinguishes each one from the other.
The Chinese higher education system includes a group of educational institutions like universities, colleges and vocational schools of higher education.
Similarly, education in China takes responsibility for education, scientific research, and social services.
The Higher System of Education in China
Moreover, higher education institutions in China are either government-owned or private institution. State-owned universities are divided into (regular) universities, independent colleges and higher vocational colleges.
China has more than 2,500 higher education institutions, among which more than 1200 are regular universities, more than 250 are independent colleges and around 1400 are higher vocational colleges.
Also, the country has a moderate system of higher education, and its institutions can be divided into the following:
Regular higher institutions
These are government-funded universities that are run by local authorities, as well as central education ministries and agencies in China. They offer programs for students to earn a recognized degree as well as training to improve their skills to be beneficial to the Chinese economy.
These universities offer study programs like agriculture, commerce, engineering, technology, and navigation, among other various programs.
Finally, check out our top ten universities in China here.
Specialized Universities
Universities in China provide several majors and degrees in different programs to aspirations students and researchers looking for an education that meets all the requirements.
University Majors
Universities offer study programs in fields like arts, pharmacy, humanities, natural sciences, medicine, law, political science, and other various university degrees.
Independent colleges
These institutions do not receive any government funding and work with other renowned universities, private institutions and the business sector in China. Compared to regular universities, they have a more expensive tuition fee.
Vocational universities
Vocational universities form part of the Chinese higher education system. These universities are ideal in terms of providing exceptional training for students wishing to work in various industries.
Moreover, graduates of this type of university usually receive diplomas which are part of integrated programs by vocational universities.
Adult institutions
This category includes:
Administrative colleges offering adult middle school and higher education programs for government officers
Employee's colleges for staff/workers
Independent self-study examinations
Radio and television universities
Correspondence departments and attached evening colleges
Spare-time universities, offering sub-degree level programs for students who have spare time to study.
Private institutions
There are 300 private institutions of higher education in China. Like independent colleges, they are not administered by the government or the state and tend to apply more expensive tuition fees. Nevertheless, these institutions give scholarships for their students to cover their study fees.
Study and program organization
All Chinese institutions of higher education offer study programs of two semesters of one academic year.
The first semester begins at the beginning of September, and usually, the second semester will take place during the middle of February. One semester may extend up to twenty-two weeks, with an average of five days of study per week.
Academic system for undergraduate degrees
Academic degrees available at Chinese universities can be either a Bachelor's, Master's or Doctoral degrees.
The subjects of each degree differ according to the specializations available in each university.
Similarly, majors range from philosophy, economics, to law including politics, sociology, mathematics, history, natural sciences, engineering sciences, medicine, marketing and other majors.
Bachelor's degree
It lasts 4 years for the most majority of majors except if you study medicine and surgery in which case studies last up to 6 years. With China's reforms to internationalize its higher education system, many universities in China offer bachelor's programs in English.
To be eligible as an international student, you have to provide the proof that you have completed 12 years of formal education.
Master's degree
Similarly, a master's degree in China requires two or three years of university studies in one of the majors available. Master's studies in China can be either course-based or research based. And of course, to be eligible, you should have completed a Bachelor in the field related to the program you apply for the master's degree.
PhD degree
An interesting fact about doctoral studies in China is that China has the most PhD graduates in the world. Studying for a PhD in China spans three to five years.
Studies have 2 parts: the first two to three years are based on teaching and on the fourth year, you will work on the writing of your academic dissertation. Curriculum and entry requirements vary and are published by each university year by year.  
Teaching and scientific research in Chinese universities
You can carry this out according to teaching plans and programs.
Teaching in universities usually includes lectures, classroom discussions, experimental lessons, exercise, and of course theoretical and practical pairing.
Scientific research :
Scientific research in Chinese universities and colleges is an important driving force for the development of science and technology. China's economy has improved and the country's development met the current demand in education.
Moreover, scientific research has received support from the Chinese government and various other bodies. Usually by allocating a budget which encourages scientific research in all fields every year.
Finally, here's our cover on how to study and work in China in 2020. Also, don't forget to apply for scholarships in China here.