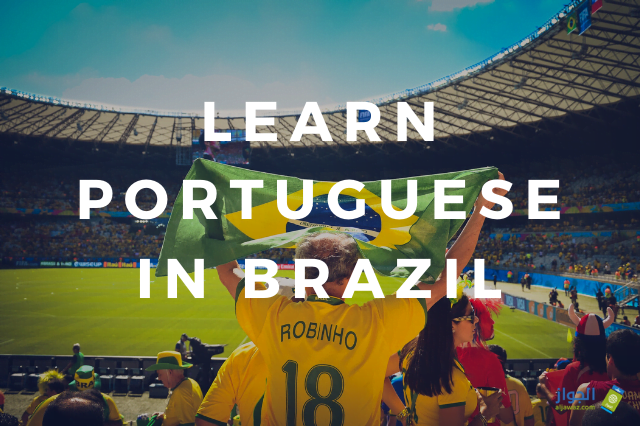 There are more than 203 million Portuguese speakers around the world, and if you want to connect with this community then you should learn Portuguese in Brazil.
Although you may associate Portuguese with Portugal and Brazil, there are 12 countries in total that speak Portuguese. Learning this language is an opportunity to help you throughout your career, as your language skills would be top-notch! Many people apply for the same job that requires the Spanish language, but few of them will add Portuguese in their resumes as a skill.
Why Learn Portuguese in Brazil
Portuguese is the sixth most used language in the world. It is more commonly used than French, German, Italian combined. Brazil is well known for its amazing national football team, and beaches as well.
By attending a language school in Brazil, you will have the opportunity to go deeper into language and culture while enjoying the beautiful coastline and other wonders of this country.
From the Iguaza Falls to the Sugarloaf Mountain, you can practice your new language skills while playing soccer with locals!
In general, learning Portuguese in Brazil means that you will learn the easiest version of the language. An ideal thing for learners who later want to use their language skills in North America, or in international business.
Learn Portuguese in Brazil: Brazilian Portuguese
There is a slight difference between the Portuguese language in Portugal and the one spoken in Brazil. Although people speak both languages can communicate with each other, there remains a difference like American English and British English. Or Mexican Spanish and Spain Spanish.
Brazil increased its trade with other countries, especially the United States and Europe. Quickly, the country became one of the most important economic powers in South America, and this means that more companies will look to do business with Brazilian companies.
This will likely drive international companies to find employees who are fluent in Brazilian Portuguese specifically!
Language Schools in Brazil
Studying a language in another country not only helps you to learn it, but you'd also gain valuable insight into the culture of the country. This helps you to better communicate with another culture, especially the Brazilian one.
In America and Europe, there is a large number of Brazilian immigrants. Your language skills will help you to work with them better.
There are many international organizations that need workers who can speak the Portuguese language. Such organizations work with millions of Portuguese speakers around the world.
When looking to learn Portuguese in Brazil, think hard before deciding whether or not to study this language.
Work after learning Portuguese
The first language that people think of when it comes to language skills is Spanish for the importance of communicating with Latin Americans. Portuguese is equally vital.
Although many people learn Spanish as a second language, having Portuguese skills may make you more attractive to employers.
You can find programs during the summer to help you start learning the language, or you can sign up for a full semester or even a special academic year.
Conclusion
Even if your school does not offer Portuguese language learning programs in Brazil, it may be possible to find language schools to register on your own during the summer or immediately after graduation.
This may give you an advantage in your career, while also giving you the experience to live in Brazil and enjoy many of the attractions of this country!