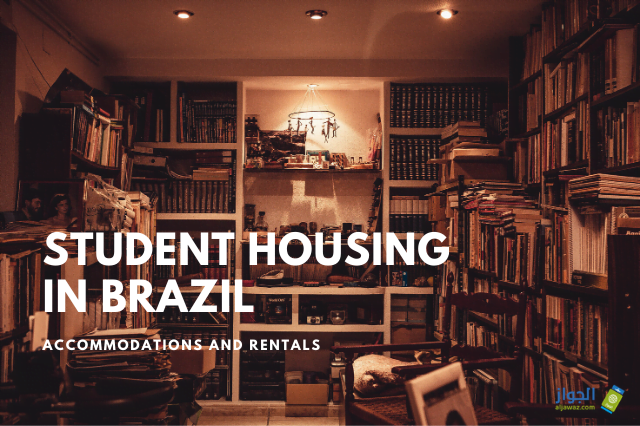 Student Housing in Brazil
When it comes to student housing in Brazil, campus accommodations or dormitories are not the norms in Brazilian universities.
Both Brazilian and international students generally live in rental apartments also known as Repúblicas, which are often located near the campus.
Living with others adds to international students an integrated social network. An immersive new experience between cultures, and the ability to fully integrate into the local culture.
Shared apartments
Apartment sharing can help cut costs dramatically. Living in Rio de Janeiro and São Paulo is expensive. The full apartment rentals can be up to R. 1,600 per month. Renting an apartment alone can be a bit difficult in Brazil, and references from previous owners are usually necessary. This is why it is advisable to seek help from an agency.
In São Paulo, most students prefer to live near the campus in the Vila Mariana neighborhood.
The neighborhood is very safe and has entertainment and cultural activities (day and night). It is also well connected to the metro system, which is the best way to travel around the city without a car.
University residency program (Pontificia Universidade Católica)
PUC-Rio does not provide campus sleeping facilities. It does, however, provides its students with a rich opportunity to experience the Brazilian lifestyle by placing them on a homestay program.
The university is located in the southern region, so international students are placed in a homestay located in the same region. Most families live near the university, 30 to 40 minutes from the campus by a city bus.
The intermediary connection: PUC-Rio
(PUC-Rio) acts as an intermediary to facilitate acquaintance between exchange students and host families interested in receiving them/ PUC-Rio does not take responsibility for paying rent, student expenses, or the student's failure to follow the house rules.
If necessary, PUC-Rio will support and assist both parties to improve their relationship. That's what student housing in brazil is! Amazing!
Contract & Housing costs
Each student must sign a contract. Pay the rent in advance during one's stay is a good move. The rent includes a private room with a bed and a fan.
Weekly change of sheets and towels is an option next to using light and gas. When it comes to a Brazilian breakfast, coffee and milk, bread, butter, jelly, and fruits are the ones!. Kitchen use and laundry facilities are included in the rent.
Telephone use is arranged between the student and the family. Please note that some houses only have shared rooms (two beds). Here, the cost of rent for each student will be less than the cost of the private room. Although, not all homes have internet access.
Finally, for homes with internet access, the price for using the Internet is 35 Rials a month.
Assessment of costs per month:
Say monthly rent with breakfast is 1,900.00 Brazilian Real per month. If a meal option is available i.e. lunch or dinner, then the monthly cost will be 2.230.00
Applying for housing/ apartments in Brazil
Members must complete the application online, choose a residency site and fill out all required.
Members also need to deal with the additional documents required, taking into account the deadline specified in the academic calendar of the university.
Basically, residence requests won't be considered until all documents have been received.
If you want to join the residency program, you'd have to follow the rules of the contract. Otherwise, if you withdraw without the knowledge of the university, you will have to pay the entire rental price.
Vacancy tips
In order to avoid paying a fine from the residency, students must notify (PUC-Rio) in writing say about 30 days before.
Students to withdraw from the residency program less than thirty days will pay the first month's rent upon their arrival in Rio de Janeiro. This is not negotiable in their law.
After the residency program begins, students who want to leave the residency program won't get a refund. Many universities have agreements where students cannot leave PUC residences.
Especially, in the first month of the program. Hey, check with your university if you have to stay at a university residence (PUC).
Finally, check out, how to speak Portuguese and the best universities to study Masers and PhD in Brazil!