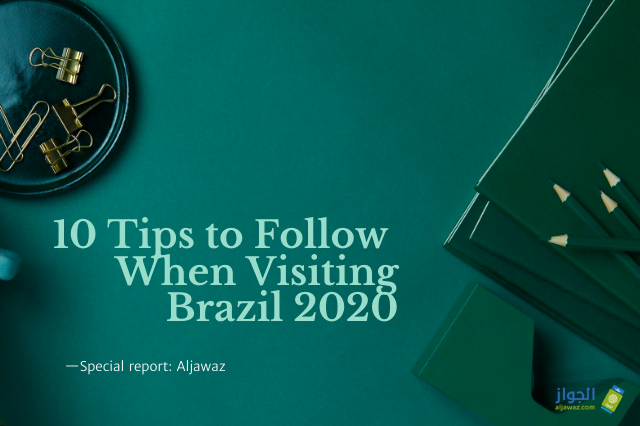 10 tips to visiting Brazil is concluding to our tour of this amazing destination. Here's some important information you need to know before traveling to study in Brazil. Ready. Set. Go!
Tip 1: Your learning plan
Studying is not fun at first, and forcing yourself through the study marathon will make it worse. Dividing your work into parts so you can control and reward yourself when completing each section will make studying more enjoyable! Multitasking is risky! Start small.
Tip 2: Take a break
Getting some rest during the night will increase your concentration and improve your working memory during the day. So just don't underestimate the importance of eight hours of sleep every night.
Tip 3: Like taking notes?
Taking notes will not only help you increase your participation during the semester but to narrow down what you need to study. It is so much easier to re-read notes rather than re-read your entire book right?
Tip 4: Review your lessons
Everyone knows there is a right and wrong way to study. Reviewing your subjects several days before the exams, in organized stages and in different ways may help you significantly. For example, writing flashcards today and practice tests the next day!.
Tip 5: Always ask
You're in school to learn so don't be afraid to ask questions. Seeking help (from a teacher, or friends) is a sure way to make sure you really understand the material. Find a place that increases your productivity. Now find a place away from the TV and other distractions. Whether it's a local library, or anywhere else to manage your study space.
Tip 6: Language
If you aren't fluent in Portuguese, it is a good idea to learn the basics of the Spanish language, as the two languages share many words. It is good to learn Portuguese in Brazil, as not all companies have English speakers or translators, even in the well-known areas that tourists frequently visit. So, grab the opportunity and socialize a bit and pick up some words!
Tip 7: Funds and cash handle
A lot of places don't accept credit or debit cards as a method of payment. So make sure that you have at least $ 50, in the event of an emergency and because street markets will always attract your attention. It's pocket money! Also, you must devote a lot of money to drinking water, it is not free in Brazil, and drinking from the tap can be a risk. Also, most public baths cost money.
Tip 8: Working times
Local businesses and informal events tend to work on a quiet schedule. The business may not open or start on time, so don't stress that much or you'd disappointed.
Tip 9: Mobility and traveling
Did you know that public transportation is less expensive than a taxi? The cost of a metro train is about one US dollar (R$ 3.60). Buses can arrive at a slightly higher price (R$ 15) per trip, with less personal space. It may be better to use a taxi, and it is better to gather a group of friends to travel together and share the fare (the more companionship the lower the price of the trip).
Also, be careful when using taxis without a sign and phone number on the side, there are similar cars that are unofficial and can easily fool someone.
Tip 10: Safety first
it is important to know that crime is prevalent in Brazilian streets, especially in major cities. Avoid using technology in public places if possible. Try to blend in with the ocean by speaking Portuguese whenever possible, and dress like locals in their clothes.
Whatever bag you choose to carry, keep it in front of you at all times. This means that handbags, wallets, and backpacks must be on your side or in front of you at all times. Even in restaurants, hold your bag on your lap (if it is small enough). Never lose sight of your belongings, even for a second.
These were our 10 tips for international students in Brazil. You may wanna check my next set of articles about studying in this country.
Also, check out:
Top 10 universities in Brazil.
How to obtain a study visa in Brazil
The cost of studying and living in Brazil.