UK-funded scholarships are a great opportunity to study in UK that everyone is looking for.
There are many bursaries in UK that may not be as popular as the Chevening one. However, they are important and worth applying, according to what is stated in the official website of UK Ministry of Education.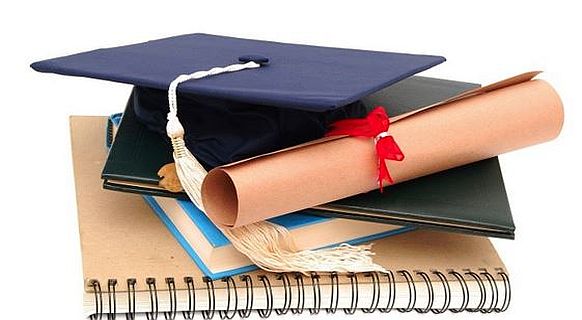 Indeed, scholarships cover most tuition fees and may be provided by the British government, non-governmental bodies or some British universities.
Provided that, we will present the appropriate scholarships for students and how to obtain them.
Scholarships offered by the British Government and NGOs:
Chevening Scholarships
It is one of the most famous international scholarships offered by the British Government, funded by the Foreign and Commonwealth Office and partner organizations.
It is awarded to distinguished students from all over the world with the aim of obtaining a Master's degree.
However, it is only for one year in any specialization and any British university.
Here you can find the link to apply for Schevening Scholarship
Euraxess Funding
Similarly, these are scholarships offered by the British Council to researchers from all over the world. But the requirements to obtain them varies based on the specialization.
See how to apply for the Araxs Scholarship
Aga Khan Foundation Program
High bursaries offered to African students and some Arab countries.
Link to apply for the Aga Khan Scholarship
Castle Smart Scholarships
These are bursaries offered by the Estate Organization for a bachelor's study in December each year with a cost of £ 6,000.
In contrast with other bursaries, all nationalities are eligible to apply and the deadline for application is December 15th.
You can also check here how to study in UK for free with full-cost scholarships, that cover tuition fees as well as living expenses in UK.
Funding from UK universities
Bristol University
Scholarships from Bristol University: these are 5 scholarships. Each scholarship with a value of £ 500 per month and is offered to students from all over the world at all levels, whether bachelor or post-graduate (Master or PhDs).
Use the followin link to apply for Bristol University scholarship
Birmingham University
Multiple scholarships offered by the Birmingham University tostudy master's degrees for students from all over the world.
Know more about Birmingham University scholarship
Cardiff University
Scholarships at all levels: bachelor, master and doctoratewith a total value of £ 5 million at Cardiff University in Wales.
Check Cardiff Scholarship article to know more
Edinburgh University
International scholarships offered from Edinburgh Universityfor master's study and various research programs.
Find here the link to apply for Edinburgh scholarship
Cambridge University
Cambridge University has been providing scholarships funded by Bill Gates and Melinda Gates since 2007. They are open to students from all over the world to study master and PhDs at the well-known Cambridge University, which is among the top 10 universities in UK.
Find more about Cambridge University Scholarship
Moreover, Cambridge University offers scholarships to PhD students who pursue their studies in the humanities, social sciences and arts. These scholarships benefit all international students.
Link to apply for the scholarship
Swansea University
Scholarships for bachelor's study offered to students from Europe,Asia and the Middle East.
Link to apply for Swansea University Scholarship
Other scholarships offered by British universities
Oxford University
Now called Reach Oxford Scholarship.
To be able to benefit from this scholarship, you must apply for admission to the University. The University is unable to consider any scholarship applications from students who have not been offered a place at Oxford.
However:
You can benefit from this fund only if you are from some specific countries. These countries should receive official development assistance from the Development Assistance Committee (DAC) of the Organisation for Economic Co-operation and Development (OECD).
You can check if you are illigible to the the Oxford University Scholarship here.
West of England University
Scholarships for master students at West of England England University.
In fact, The University provides over £ 100,000 each year.
However, this scholarship covers the tuition fees for only one academic year.
In addition, these scholarships are open to all international students.
Link to apply for West of England University Scholarships
West London University
Scholarships offered by West London University, they reach upto £ 5,000.
Furthermore, check this details about West London University Scholarships
Glasgow University
Glasgow Caledonian University offers a scholarship to master students, with the specialization of design and marketing at the University.
Besides that awarded students benefit from comprehensive funding for all tuition fees.
Leran how to apply for Glasgow University Scholarships
Warwick University
Scholarships at Warwick University for PhD students from alldisciplines. The number of these scholarships is twenty-five fully fundedscholarships.
Link to apply for Warwick University Scholarship
London University
The London University offers as well an interesting bursary to its students who have registered with a bachelor's degree.
The scholarship covers full funding for the study and £ 10,750 per year.
Here is the link to apply for London University Scholarships
It worths saying that the conditions for obtaining one of these scholarships vary from one university to another.
Each university determines the requirements to benefit from the funding of their university studies
But in general, all universities agree that the students selected to benefit from the scholarships are outstanding students, both at the high-school level and during their bachelor's or master's studies.
Finally, for more information, we refer you to this complete guide about studying in UK.