After learning how to enroll in a university in Argentina, it is time to discuss how to get a student accommodation in Argentina. The international students who study postgraduate studies in Argentina have three main choices when it comes to finding accommodation:
University dormitory
Private accommodation
Staying with a family
During your study period abroad, you can choose between staying at the university dormitory, private apartments, or with an Argentinian family. Your choice depends on the place you feel comfortable in.
Find Low-Cost Student Accommodation in Argentina
With the increasing number of students who decide to study in Argentina, accommodation options are being examined.
As for a foreign student in Argentina, especially the exchange student, renting an apartment through a real estate agency for less than two years is not a good choice. Here you are some other options:
University Dormitory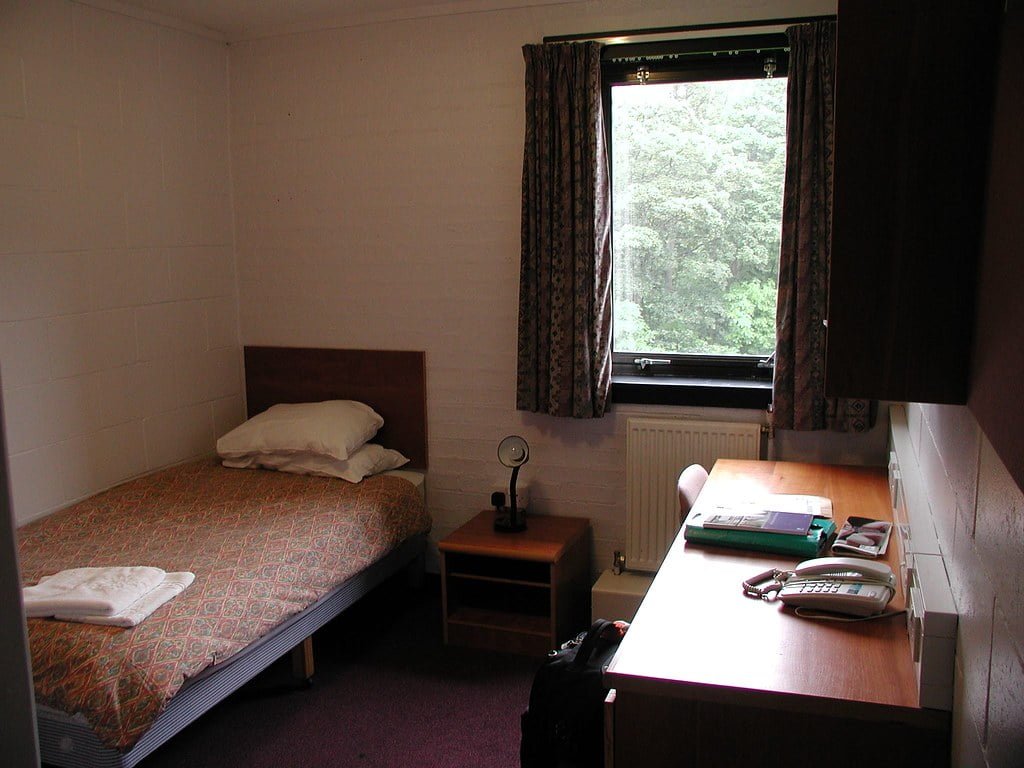 The first option is the accommodation program at your university. Many Argentinian universities offer help for their students to find a place to stay. The accommodation options vary between staying with a family, living in university apartments, or the independent accommodation. If you decided to live independently, you can check the billboards in your university in Argentina.
Moreover, you can contact the university exchange coordinator for contacts of the exchange students who study at the host university. Many rooms are announced verbally, and students who spend time in the host university will know what is available.
Staying With a Family
The second option is staying with an Argentinian family. Accommodations, in general, offer single or double private rooms, and they could be rented by 3 or 4 people for a longer time. Both Argentinian and foreign students benefit from it.
On the other hand, the homestay are privately-owned apartments, where their owners tend to rent one or more rooms. Although the homestay owners tend to receive visitors for short periods, some are ready to receive the students for a whole semester. In this case, you can negotiate the price.
Student Accommodation Agencies in Argentina
There are also many student accommodation agencies in the biggest Argentinian university cities. You can get recommendations from the host university. In general, you will have to pay some money for these agencies to get the list of the available rooms and apartments.
After that, it is your step to call the owners and set appointments. If you found a place that you liked, you can sign a contract, and you will have to pay a commission to the accommodation agency. This commission is usually a one-month rental value.
Student accommodation in Buenos Aires
All the housing options in Argentina can be found in Buenos Aires. The city is one of the best cities for international students not only in Argentina but in Latin America. Finding student housing in the city might be a little more difficult, so here are some tips if you're looking for accommodation in Buenos Aires.
So, if you are looking for cost-effective student housing in the best areas of Buenos Aires, here are some of the options you can check:
Rooms for rent in Buenos Aires
Companies such as BA-H offer university residences in Buenos Aires, which location ensure students easy access to the main higher education institutions of the city. From this perspective, the website offers various types of rooms to rent, from singles to quadruple ones. You can also choose between private or shared bathrooms. Just keep in mind that housing in downtown Buenos Aires is usually more expensive than in other neighborhoods of the city.
Flat share in Buenos Aires
You can also check other websites such as Casita where you can find apartments to rent with other students in Buenos Aires' exclusive neighborhoods. Whether you are looking for a co-rental or a private room in the city, you can check the available options on the website. Moreover, they provide the distance between the place and Central Buenos Aires as well as the transportation to take when getting to downtown along with other valuable information.
Student apartment in Buenos Aires
Other websites such as Alojargentina offer the possibility of renting economical apartment in Buenos Aires. These temporary apartments can be a temporary option, located nearby the universities. There you can stay before you find your marks in Buenos Aires and opt for a more permanent housing. Alojargentina offers housing to students at pretty fair prices, furnished and well-equipped to suit students' needs.
Other Information
All homestays are located in the neighborhoods from the middle to the high class. They offer glimpses on the Argentinian daily life, with the advantage of reaching your university easily.
When searching for student accommodation, you will notice that there are some popular neighborhoods for the students than the others. Moving a little further can offer you a good deal. But do not forget to check the public transport there and if it is connected to the university.
It is probable that you will move around in the rush hours. So a good connection with public transport will save you time.
Regarding the number of students, the University of Buenos Aires is the second-biggest university in Latin America.
Check our articles about the most important universities in Argentina, how to get a study visa in Argentina, and the costs of studying and living in Argentina.