As we've mentioned in our article about getting a student visa in Japan, international students will have to go through immigration security at the airport or their post of arrival. Additionally, if you're staying in Japan for more than 3 months, you will need a landing stamp in your passport. This stamp will allow you to get your residence permit.
We advise that you carry the permit with you wherever you go in order to avoid penalties. The penalty could go up to ¥200,000 (approximately $1785).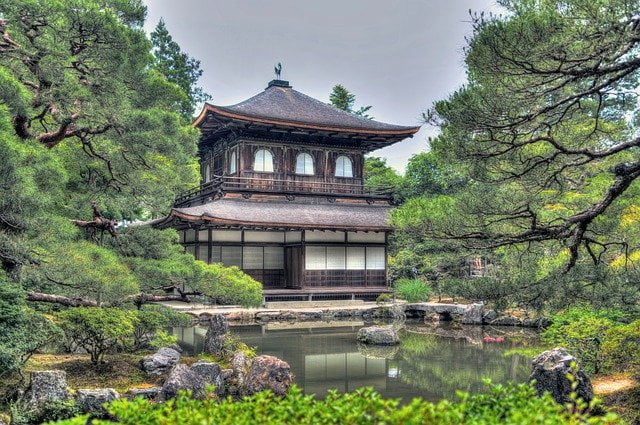 Additionally, you need to visit your local municipal office in order to register for residency. The application fee is approximately $10. Nevertheless, today we will discuss the cost of studying and living in Japan.
Read our article on how to apply for student visa in Japan
The currency in Japan that you will perform all your financial transactions with is the yen. The yen notes are divided into 3 bills: ¥1000, ¥5000, ¥10,000. On the other hand, yen coins are divided into 6: ¥1, ¥5, ¥10, ¥50, ¥100, ¥500.
Cost of living per month in Japan for international students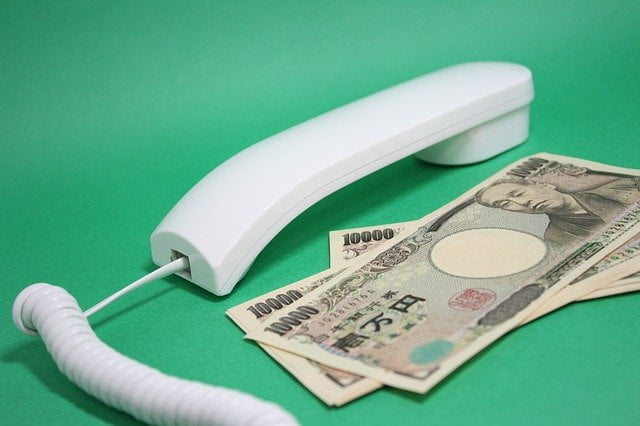 Paying in cash is common in Japan, in spite of there being many shops that take credit cards. Checks are also not used in Japan for day to day transactions. Additionally, the monthly cost of living (including tuition fees) in Japan for international students is approximately ¥138,000 a month.
Generally, the Shikoku region is the least expensive in Japan, with the cost of living and studying estimated at ¥104,000 a month. On the other end of the spectrum, Kantō is one of the more expensive regions to live in Japan, with the cost of living and studying being approximately ¥154,000 a month.
You should note, the Kantō region includes the Japanese capital Tokyo, with living expenses reaching ¥158,000 a month. The living expenses are high in Tokyo due to expensive rent, transportation, and other activities.
Learn how you can work to fund your studies in Japan.
How much is the cost to study in Japan?
National universities in Japan require the least amount of tuition fees. They provide a great variety of specialties and the tuition fees go up to ¥817,800 a year.
Government universities come second place in terms of affordable tuition fees. The tuition fees for government universities go up to ¥931,235 a year depending on the specialty you choose.
Unlike public universities, private universities are expensive. If you decide to study law or economics at a private university, it will cost you a million or a quarter of a million yen a year.
On a larger scale, if you study art at a private university, you're going to be set back by 2 million yen a year. Additionally, it'll cost you 5.5 million yen a year to study dentistry in Japan.
University entrance exams will normally cost ¥30,000.
Also discover how you can get a scholarship to study in Japan.
Accommodation
Many universities in Japan have student accommodation for international students for a lesser price. However, these places are limited. The monthly rent for university accommodation can be anywhere from ¥25,000 to ¥50,000 depending on the type of room and the features available.
You have the option of adding a cleaning service for ¥9,000 and internet and gym for ¥10,000.
You can also choose to rent private student accommodation that will cost you around ¥30,000 – ¥90,000 a month. Additionally, you can stay at a guesthouse for ¥20,000 – ¥100,000 a month.
Some students prefer to rent their own private place. However, renting a private furnished apartment is very expensive and can go up to ¥150,000 a month. Finding your ideal apartment can take a lot of time and patience.
Usually, unfurnished apartments cost less. However, buying your own furniture takes a lot of money and effort. Unfurnished apartments will normally cost ¥120,000 a month.
Food and drink
Cheap restaurant meals cost ¥700- ¥800 and reasonable restaurants will cost you ¥3000- ¥4000. Meanwhile, fast food at McDonald's or KFC will cost ¥650- ¥900. However, if you like making your own meals, here's a list with some essentials and their prices:
Pepsi 1L ¥300.
Water 1L¥130.
Pasteurized milk 1L ¥190.
Fresh white bread ¥185-¥500.
1 kg white rice ¥500.
A dozen eggs ¥200.
1 kg of cheese ¥1000.
A kilogram of boneless chicken breast ¥600.
1 kg of beef ¥1900.
Fruits and vegetables range from ¥300- ¥850 per kg.
Transportation
Monthly railway ticket for international students is approximately ¥9,000 a month.
Taxis cost ¥980 for the first kilometer and ¥640 per kilometer onward. Renting a taxi for an hour will cost ¥4,300. The cost of a liter of petrol is ¥125.
Note: $1 is approximately ¥112
Now that you have an idea about the living and study cost in Japan for students, let's discover the Best Japanese Universities.