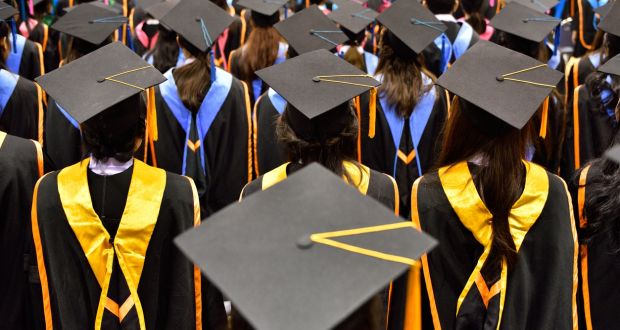 If you are a student and want to continue your studies abroad, the first thing we may worry about is the education system in the country where you want to go. In this article, we are going to explain to you everything about the higher education system in Ireland to help you make your decision.
Irish higher education in universities and colleges is part of what is called third-level education in Ireland, along with further education on Post Leaving Certificate (PLC).
Keep reading to know more about all that.
Higher education institutions in Ireland
You can find the list of all the institutions of higher education in Ireland on the website of the government of Ireland. But to sum everything up, the Irish higher education system consists of 4 types of institutions: universities, technological institutions, colleges of education, and private colleges.
Universities in Ireland
Universities in Ireland are funded by the state while operating autonomously. Ireland has 7 universities, each offering a range of undergraduate and postgraduate programs in various study fields. Another feature of Irish universities is that they usually have international offices devoted to help foreign students to adapt to the academic and social life on campus.
Technology institutions
The technological sector in the higher education of Ireland consists of two types of institutions: universities of technology (TU) and institutes of technology (TI). Universities and institutes of technology offer various programs and training in fields such as economics, science, engineering, etc.
Upon completion of study in these institutions, qualifications include certificate, diploma and various degree levels. Ireland currently hosts 5 technological universities, which are former institutes of technology that apply to get the university status individually or by merging with other institutes. Moreover, there are 2 institutes of technology in the country: Institute of Art, Design and Technology (IADT) Dun Laoghaire and Dundalk Institute of Technology.
Colleges of education
Many of Ireland's education colleges provide special training for students who which to become teachers, especially in primary school. These colleges offer a three-year undergraduate program and an 18-month postgraduate program.
However, students who wish to pursue the primary education profession must complete the undergraduate study and enroll a higher level education.
Private colleges
Private colleges in Ireland are fee-paying educational institutions offering mainly vocational training, medical, law, business studies and agriculture. Some of these colleges collaborate with universities or professional associations, guaranteeing in some cases the accreditation of their qualifications.
These qualifications vary from certificate and various degree levels. So, students need to inquire with their host institution on the exact nature of their qualifications.
Available Grades in the higher education in Ireland
The higher education system in Ireland has many similarities with what they have in Britain. Basically, the system is divided into 2 types, undergraduate degrees and the postgraduate one (Master's and Doctorate degrees).
Check our ultimate guide about studies in UK.
It's also worth to mention that Irish universities provide English foundation programs to international students to help improve their language skills. That makes the minimum requirements in English proficiency at a level equivalent to IELTS 5.0.
Undergraduate degree
A Bachelor's degree program usually lasts for three or four years if the student studies full-time. Some courses may take longer like architecture, dentistry or veterinary science which will take 5 to 6 years study to complete a bachelor's degree.
Undergraduate studies are available at Irish universities in fields like Arts, Science, Commerce, Engineering and other programs. The admission criteria may vary depending on the bachelor's course, even in the same university. In other words, if you didn't get in a particular field, you can always apply to another one.
Qualifications depend on the nature of the study program. But students who complete their education at the undergraduate level may receive a Bachelor's degree, an Honor's degree or a BA (Special degree).
Postgraduate study in Ireland
When completing your undergraduate degree, you may wish to continue postgraduate studies. Postgraduate training in Ireland in general lead to either a postgraduate diploma, a master's degree or a doctorate.
Postgraduate diplomas
This is a qualification for vocational education and usually is linked to professions. In some cases, a postgraduate diploma can be used to enroll in a master's degree in the same area of study.
Master's degree
A master's qualification in Ireland can be either course-based or research-based. Usually, students undertake course work, research project and examination. Moreover, students earn this degree in one to three years of study.
Doctorate degree
Doctorate is the highest qualification you can earn in Ireland and consists of one to three years study. As for qualifications, you can get one of these 3:
PhD or Doctor of Philosophy degree
Doctor in Letters (D. Litt.)
Doctor in Science (D. Sc.)
Related topics: