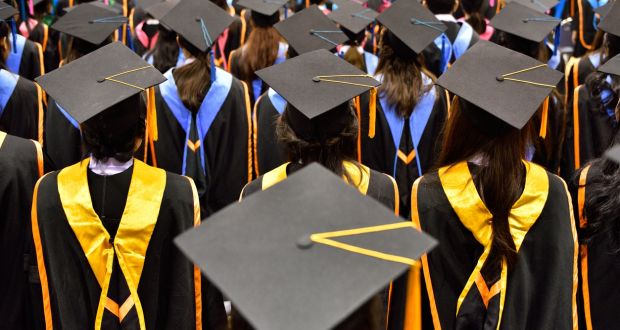 If you are a student and want to continue your studies abroad, the first thing we may worry about is the education system in the country where you want to go. In this article, we are explain to you everything about the higher education system in Ireland to help you make your decision.
Higher education consists of universities, technology institutions, colleges, schools and colleges of education, schools and private institutions.
Keep reading to know more about all that.
Universities
Ireland has 7 universities offering a range of specialized BAs or Undergraduate degrees.For instance, Degrees in graduate studies of MAs, Ph.Ds. and diplomas.
Technology institutions
Technology institutions in Ireland offer educational and training programs. The available fields are, economics, science, etc. Upon completion of the study in these institutions, the student receives various diplomas and degrees.
Moreover, Ireland has 14 technology institutions each one of them has a different study program, deferent diplomas, as well as different study duration and the required grades for admission.
Teaching Institutions
Many of Ireland's education colleges provide special training for students who which to become teachers, especially in primary school. These colleges offer a three-year postgraduate program and an 18-month postgraduate program.
However, students who wish to pursue the primary education profession must complete the undergraduate study and enroll a higher education.
Private colleges
In the same way, each one of these faculties has its own programs and duration. In addition, they provide education and training in areas such as arts, design, engineering, medicine. etc.
Available Grades in Irish higher Education
The higher education system in Ireland has many similarities with the one in Britain.
Basically, the system is divided into 2 types, undergraduate degrees and the graduate one (Masters and PhDs).
Check our ultimate guide about studies in UK.
Undergraduate degree (BA)
A Bachelor's degree program usually lasts for three or four years, some courses may take longer like the medical study that you can enroll with a bachelor's degree.
BAs are available at Irish universities in fields like Arts, Science, Commerce, Engineering and other programs.
The admission criteria may vary depending on the bachelor's course even in the same university. In other words, if you are not accepted in a particular field, you can always apply to another one.
Masters and Ph.D
When completing your undergraduate degree, you may wish to continue postgraduate studies.
There are two basic types of Master's degree (MA):
Master's study
This consists of studies in classrooms, seminars, courses and research thesis.
The duration of this master is usually one year, but some may take two years.
Master of Research
Students must work on research projects under the supervision of the university which takes usually two years.
Doctorate degree

The student get the PhD degree after working on a thesis of his own which is based on research.
The PhD study usually lasts for three years.
Related topics: