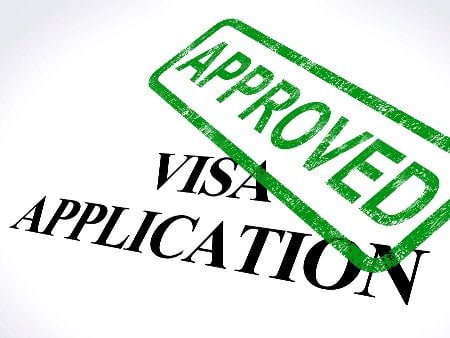 Ireland is an outstanding country to continue your higher education. Indeed, Ireland has multi-institutional and diverse disciplines for students enrolled in one of the courses available at its universities and institutions.

The study process at a university in Ireland requires a range of stages. One of them is getting a student visa in Ireland. Keep reading to learn how to proceed.
Check our article about Education System in Ireland
Student visa application process

To obtain a study visa, you should apply online through the Irish Immigration Services site, which is available worldwide and must be used by all candidates. 
Your visa application will only be processed if you complete the registration phase via the website. You will need also to submit the necessary documentation for registration, a copy of a passport and registration fees to the office responsible for visas in Ireland.
When completing the online application process, you must follow the instructions in the summary request form created by the online system. The summary form will contain information about where you will submit the necessary documentation for registration.

Moreover, you will need to sign and submit this summary form with the necessary documents.
If you plan to study in Ireland for a short period of not more than three months, you must apply for a "Student Visa C". If you plan to study for longer than three months, then you must apply for a "Student Visa D".

Required documents

You must provide the following documents during the application for a student visa:
You should have the letter of acceptance from a university, colleges or from your educational institution in Ireland confirming that you have been accepted to study in one of its programs. This course should be a full degree course program.
A certificate to prove your proficiency in English, which is the teaching language in various institutions of higher education in Ireland.
You should have proof of the paid registration.
A document proving your financial ability to pay your studies. You will need over 7,000 euros as an initial amount in the first phase of the study.
Evidence that you or your assigned person have at least €7,000 for each subsequent year of your study. In addition to course fees for each of those years.
A document proving that you have health insurance.
An agreement indicating your intention to return to your country of origin after completion of your studies in Ireland.
A copy of your passport.
Two new photos with the same photo's standards required for passports.
Tips and remarks to facilitate your student visa application in Ireland
You should have your documents in the English language.
Although registration fees for study visas in Ireland vary from country to country, The standard visa processing fee is €60 for a single entry visa and €100 for multiple entries.
Student visa applications in Ireland are processed according to the application date.
We recommend that you do not purchase travel tickets before you know the result of your visa application.
Duration for visa applications' processing can vary depending on the country. They may also vary during certain periods during the year. However, you can generally obtain a visa within 8 weeks from the application's date at the visa office, the embassy or the consulate.
Your application may take longer if you have not submitted all the necessary documentation.