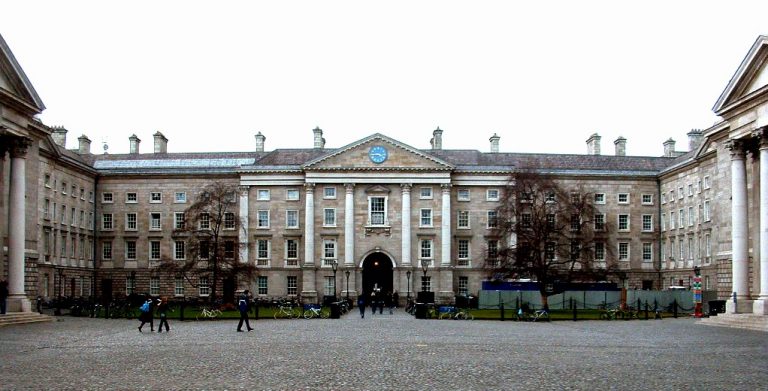 If you want to study in Ireland there must be a set of procedures to follow in order to facilitate the study process. In this article, we will help you to prepare for studies in Ireland as an international student.
Instructions to follow before traveling
Make sure your country's currency changes in euros. Find out about the euro price for your country's currency.
Don't forget to renew your passport.
Bring all-season clothing with you.
Learn about Ireland's top universities.
Prepare all your financial and medical needs before traveling.
Learn about Ireland's higher education system.
After getting meeting all the requirements, you should learn a couple of things like:

Having a brief idea about Ireland's history
Learn about the traditions, customs and holidays in Ireland.

Be sure to apply to the available scholarships in Ireland to secure at least part of the studying cost.
Reasons why studying in Ireland is a great experience:
English is the language used in universities there.
Universities provide internationally recognized degrees.
you will be close to the fog city of London and the rest of Europe.
you have the right to apply for a visa to study in the UK if you wish to continue your studies to more advanced stages.
Ireland is a great place to enjoy the most spectacular views of natural resources, lakes, and islands.
Living cost in Ireland
International students should be aware of all the expenses.
Bellow, you can have an idea about the main expenses' costs in Ireland:
the cost of a single room in an apartment in the city is between €700 and €750.
the cost of a single room in an out-of-town apartment is between €575 and €625.
three-course lunch for two at a mid-cost restaurant is valued at EUR 50.
Watch a movie in the cinema costs approximately EUR 10.
1 liter of milk costs € 1.5.
Student accommodation in Ireland
There are many accommodation options for students:
Firstly, living inside the campus: This option of housing is particularly good. Since the student is able to know other students from different countries and share their study experiences with them. In addition, be able to have meals there. Above all, this type of accommodation is expensive and even the demand is very high for new students.
Then, accommodation in a shared apartment: This is also one of the choices available to students. The student can take advantage of a private room with a bed, sharing the kitchen, bathroom, and sitting in a room if available with the rest of the students.
Lastly, Living with a family: Some students prefer to live with Irish families in order to feel the family atmosphere and also to find psychological support during the study…
Now that you learned how to prepare for studies in Ireland, stay tuned as we will address the topic of student accommodation in Ireland in a separate article.