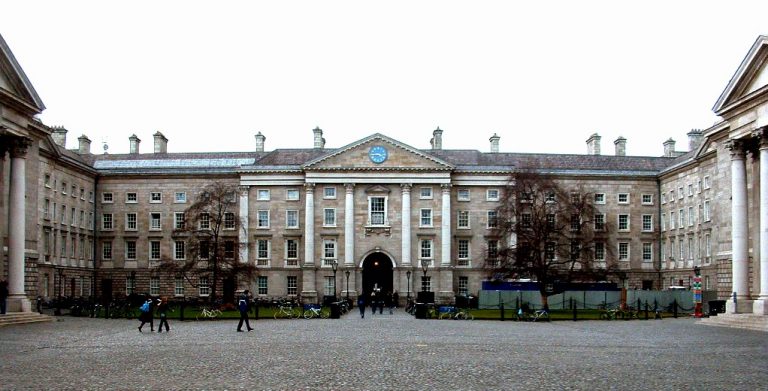 If you want to study abroad in Ireland, there must be a set of procedures to follow in order to facilitate the study process. In this article, we will help you to prepare for studies in Ireland as an international student.
Benefits of studying abroad in Ireland for international students
Here are the reasons why studying in Ireland is a great experience
English is the language used in universities there.
Universities provide internationally recognized degrees.
You will be close to the fog city of London and the rest of Europe.
You have the right to apply for a visa to study in the UK if you wish to continue your studies to more advanced stages.
Ireland is a great place to enjoy the most spectacular views of natural resources, lakes, and islands.
Learn about the higher education in Ireland and university application
This is certainly the first step to make while getting ready to study abroad in Ireland: choose the research or study program and select the university. Ireland has some of the best universities worldwide, with a fair number of institutions you can choose from. The same goes for the programs they offer.
You can learn more on the subject by reading our ranking of the best universities in Ireland. Check also our overview of the Irish higher education system.
Once you have chosen your university, college or institute, it is time to inquire about the mode of application. Usually, you either apply directly on your own on the university's website or sign up on a third-party service provider which will take care of the registration, accommodation and other details for you. Also, before you even apply, make sure you meet all the criteria (including the language proficiency requirements).
Get more details on the matter in our resource on how to apply to universities in Ireland. 
Money, cost comparison, and study visa in Ireland
The second most important thing in preparing to study in Ireland is the paperwork. First and foremost, plan your fee payment, so you will pay your tuition fees on time. Don't forget to check back your university's requirements and specific timelines. If needed, open an Irish bank account to ease up these payments for you.
Moreover, make sure your country's currency changes in euros. Find out about the euro price for your country's currency. Moreover, you have to make sure you have a proof of financial means to fund your study, or a proof of a scholarship. Be sure to apply to the available scholarships in Ireland to secure at least part of the studying cost.
Learn how to do it in our article about the scholarships in Ireland.
Prepare all your financial and medical needs before traveling. That's how, along with your student visa, you also need to apply for a medical insurance. Also, don't forget to renew your passport if you need to. 
Learn how to apply for a student visa in Ireland.
Living cost in Ireland
International students should be aware of all the expenses.
Bellow, you can have an idea about the main expenses' costs in Ireland:
The cost of a single room in an apartment in the city is between €700 and €750.
The cost of a single room in an out-of-town apartment is between €575 and €625.
Three-course lunch for two at a mid-cost restaurant is valued at EUR 50.
Watch a movie in the cinema costs approximately EUR 10.
1 liter of milk costs €1.5.
Learn more about the study and living cost for international students in Ireland
Student accommodation in Ireland
There are many accommodation options for students:
Firstly, living inside the campus: This option of housing is particularly good. Since the student is able to know other students from different countries, and share their study experiences with them. In addition, be able to have meals there. Above all, this type of accommodation is expensive, and even the demand is very high for new students.
Then, accommodation in a shared apartment: This is also one of the choices available to students. The student can take advantage of a private room with a bed, sharing the kitchen, bathroom, and sitting in a room if available with the rest of the students.
Lastly, living with a family: Some students prefer to live with Irish families in order to feel the family atmosphere and also to find psychological support during the study…
Now that you learned how to prepare to study abroad in Ireland, stay tuned as we will address the topic of student accommodation in Ireland in a separate article.
Instructions before you travel to study abroad in Ireland
The last step before you start your study abroad trip in Ireland is when you head to the airport, ready to go! But before you have to first book your flight and pack your bags. When packing, take account of the weather. In other words, bring all-season clothing with you. Also, a light raincoat or even just a jacket with a hood might be useful. Since it rains most days in Ireland and most people don't bother to bring an umbrella with them.
Also, don't overload your suitcase, just make sure you have the essential for living and studying: a laptop, your phone, sturdy walking shoes, and along your everyday clothes, bring a formal outfit with you. Make sure you have all your essential documents at hand: passport, driving license, health insurance, copies of your university/college acceptance letter etc.
And last, if you have a little time before your departure, learn some "Dublinese". At least, learn some of the everyday terms Irish people use, as it may be useful to socialize. 
Maybe you can also check out some of Ireland's basic traditions and customs. (Read our article on the subject)