Do you want to leave your country and go to a European country for work? There are many great opportunities to travel towards several European countries and obtain a legal visa to enter the European territory. In this article, we will discuss how to obtain a work visa in the UK.
Before we dive into this topic, you should know that working in the UK requires some skills. Indeed, what you will be doing there must be closely related to the work you do in your country.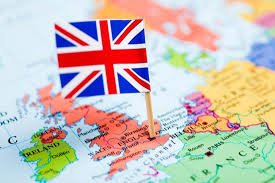 What are the types of work visa in UK?
Working visas in the UK are categorized in 4 main groups:
Short-term work visas (Tier 5 visas)
Long-term work visas (Tier 2 visas)
Innovator, business start-up and talent visas (Tier 1 visas)
Other types of working visas
It's worth mentioning that most visas for long-term stay require you to score 70 points at least though the points-based system. The system attributes points based on the job offer from a licensed sponsor, a job at appropriate skill level and also depending on the applicant's English level. The latter must be at least B1 on the Common European Framework of Reference scale (CEFR).
The long-term work visas to UK can be:
Tier 2 General UK work visa
Tier 2 intra-company transfer visa
UK minister of religion visa
Sportsperson visa
Read also our tips on how to work and study in the UK for international students.
The UK Tier 2 General visa requirements
The British government requires several conditions for accepting a work visa application in UK and the required documents are:
A certificate from an employer in the UK who intends to hire you. Without this document, this type of visa can be rejected.
A valid passport provided by you.
Bank statement showing that you have at least £945 during the last 90 days, or provide a certificate of your accommodation during the first month of your stay in the UK.
Certified translation and some documents in English.
Additional documents depending on the individual country and the social status of the applicant.
Get fingerprints and photocopy at the Visa Application Center (for biometric residence permit) as part of the application.
After your acceptance, you will be able to obtain a biometric residence permit within 10 days before arriving in the UK
Read the guide on the UK Department of Immigration's official website for a complete list of documents you will need.
Does a UK work visa allows you to take family members
This visa allows you to take your partner (wife or husband) as well as your children, up to 18 years of age. If you would like to take a family member over the age of 18, you must provide all financial information 90 days prior to the date of obtaining the visa. Basically, the government imposes an amount to support each person you take with you.
For example, you should have £2205 if you intend to travel with your partner and child to the UK (£945 to support yourself plus £630 for your partner's, and £630 for your child). As part of the application, you will need their fingerprints, and photographs in order to obtain a biometric residence permit.
You can get a biometric residence permit within 30 days before arriving in the UK. The British Government also authorizes you to extend the visa duration in exceptional cases and obtain residency. This is on the condition that you maintain the work you have started or work in an official position and that your children have reached the age of 18
For how long can you extend my work visa in the UK
You can apply to extend your visa for up to 5 years under the same conditions as your first visa in regard to biometric information (fingerprints, photo…) Moreover, this will cost you some fees, including additional fees for healthcare programs as part of the application
In case of change of work, you should submit a recommendation certificate from the second employer. The British government requires each visa applicant to be proficient in English. Each person will need to pass a B1 test in reading, writing as well as listening.
People with degrees and bachelor's accredited in English are excluded from this examination. Likewise, residents of countries that adopt English as an official language, such as Ghana, are also excluded from this procedure.
As a matter of fact, it should be noted that this information changes from time to time, and you can always refer to the official website of the British Home Office as a reference for all information through this link.
At last, please be aware that you can also work and study in the UK. Obviously, immigration through studying and then working in the UK may be another opportunity for you.
Check this article if you are interested in how to get a UK student visa.