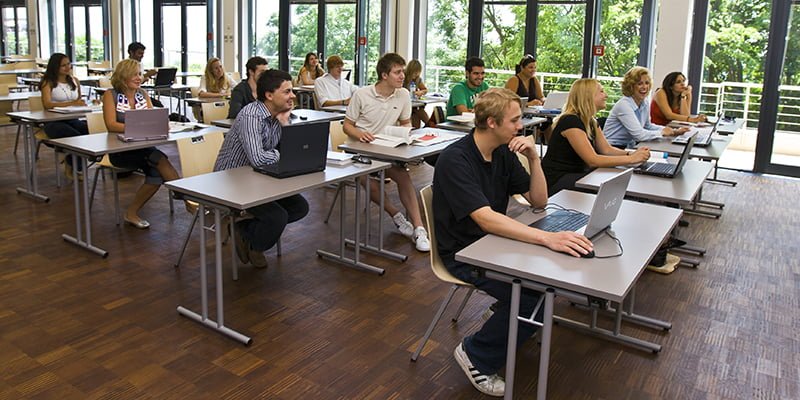 Complementing the topic of education in Spain where we discussed earlier in two articles, one of which was How to apply to Spanish universities and the second is the top 10 universities in Spain, this article is about the higher education system and languages of teaching in Spain.
Higher Education System in Spain
The Spanish education system applies according to the standards of the European system of education.
Adopted in the Bologna Agreement, which standardizes the duration of the study and the basis for evaluation for students, except for university-level or higher education, which is 4 years. Which means a year more than other countries.
The undergraduate study includes three degrees, a bachelor's degree, a master's degree, and then a doctorate.
The higher education system in Spain is divided into:
A short 3-year education in technical fields like health, agriculture, industry, and services. After graduation, the student can obtain a bachelor degree.
A long education in universities through which the student obtains a bachelor's, master's, or doctorate degree.
Learn about the admission requirements in Spanish universities
Bachelor's degree
Its duration is four years, and education varies between theoretical (lectures) and practical (laboratories and field training), according to the specialty.
It ends with a research paper given by the student to obtain a certificate that helps him start his career or qualify him to apply for a master's degree.
The specializations which students choose from this stage are multidisciplinary, such as science, social sciences, humanities, literature, tourism, medical sciences, and engineering.
Master's degree
Its duration is of two years, and it's divided into three sections: theoretical, and practical education according to the major, and ends with research or study thesis. The research is about the subject of the student's major and is discussed by a team of university professors.
Discover also our guide on how to get a master's degree in Spain
PhD degree
The duration is three years and its entirety of scientific research, with a specific period of lectures related to the subject of the thesis. The student presents such at the end of the study, which is reviewed by professors.
Get more details on the best PhD study programs in Spain
Types of higher education system in Spain
Educational institutions in Spain vary between governmental, private and religious. They are divided into universities/colleges or institutes covering all types of literary and scientific disciplines.
There are multi-technology universities that cover only scientific disciplines that include institutes specialized in scientific research. Students receive national official certificates, as well as other university certificates, that will help graduates find jobs.
Study in Spain's universities depends on theoretical and practical methods, according to specialization. It also depends on specialized training courses that students complete with reporting. There are also research theses and studies, in addition to conferences and scientific symposia for the Masters and Doctorate levels.
Registration for a bachelor's degree begins in the period between May and June.
Moreover, both masters and doctoral degrees are at the beginning of the school year.
The academic year in most of Spain's universities is into two semesters. The first begins and ends in the last quarter of the year, i.e. between October and December. Whereas, students take a final exam in January, followed by a two-week break. The second semester starts in mid-February and ends in May, then students take a final exam as well, then the midterm vacation.
Languages in Spain
The second part of the issue in the education system is the language of teaching in Spain. Spain has a number of languages according to the regions, but its official language remains Castellano.
Secondary languages, like Catalan, Galician and Basque are common in the public life of some regions of the country. Spain, like other European Union countries, requires students to obtain a B2 level to get admission in its institutions.
This level means that the holder can discuss technicality in the field of specialization, and can interact with Spanish speakers. Also, being able to write clear texts for many topics with the ability to explain points of view.
Therefore, the Spanish Cultural Attaché always informs students joining Spanish universities to learn Castellano before the beginning of the study. It is one of the most important conditions for success and acceptance in most Spanish universities.
Nevertheless, some universities provide teaching programs in English, as the Global Business School located in Barcelona. GBS is a private university that gives students bachelor's and master's degrees in majors like marketing, finance, business administration, etc. The University of Marbella, in southern Spain, teaches some curricula in English such as journalism, health, tourism, business administration, etc.
We hope you now have a good idea of the higher education system and the language of teaching in Spain.
Learn also about the ways to study in English in Spain
We will talk about the way to obtain a student visa for Spain next!