Studying in Spain in English is a great choice when it comes to studying abroad. The country's rich cultural and historical heritage together with the affordable cost of living makes it one of the main destination of choice for international students. Study in English in Spain is no longer that hard decision! Especially now you can live in English cities!
Yes, there are some courses that are taught in English, however, these courses are usually few and far between. That's why you should directly contact your university's admission center to find out whether it offers its courses in English or not. Here are some of the top universities that offer you the chance to Study in Spain in English,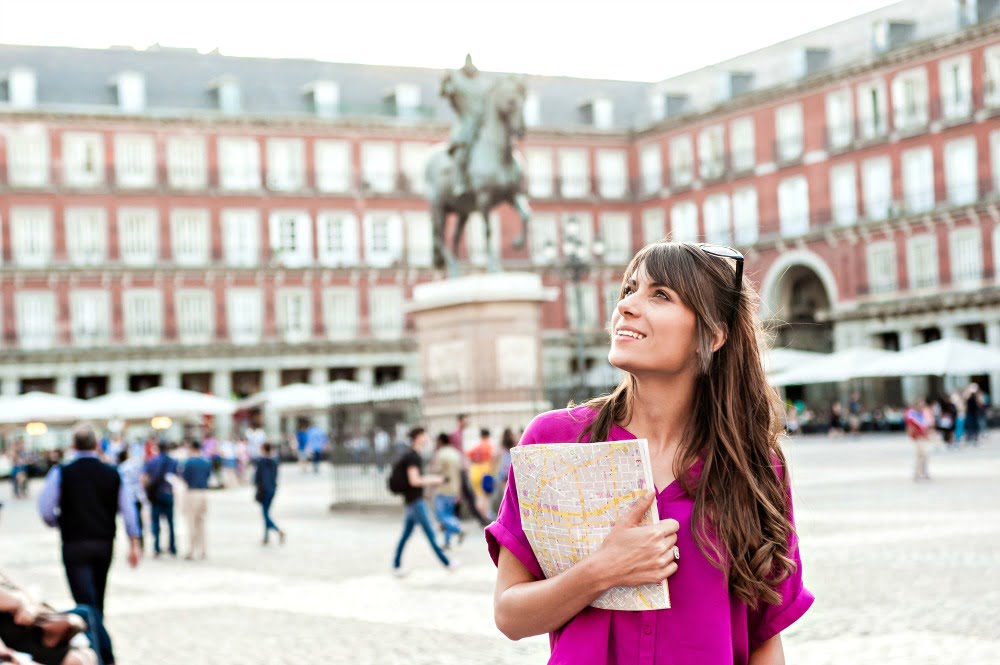 Universities in Spain with English taught programs
Going to study in Spain is living the ultimate student experience, in one of the most beautiful countries in Europe. Students also choose Spain to learn the second-most spoken language worldwide. But for those who start their study journey in Spain, here are some of the best Spanish universities that offer their students the possibility to study in English.
Global Business School
Studying in English in Spain centers around GBS. Being in Barcelona, Global Business School is a private university offering Bachelor's degrees, Master's degrees in a number of different studies.
Meanwhile, the university has students from all over the world. This is because some of the courses available are English language preparation, finance, marketing, business administration and a number of other courses. The first one on our list to study in Spain in English.
Marbella University
Located in Malaga, Marbella is the first and only university in southern Spain to offer English language courses. Students from across the globe attend Marbella.
The university provides an opportunity to obtain a bachelor's degree in a number of popular subjects that include tourism, hospitality, journalism, business administration, and other subjects.
Why Marbella?
The city of Marbella is a multicultural hub, and most of the city's residents are foreigners who settled there. Especially Marbella's diversity is unique compared to other cities in Spain, with advantages other Spanish cities cannot do.
Another key point is the location of the international university of Marbella.
Because of its center with an amazingly clear sky and Morocco across the other side of the sea. Simultaneously, the famed Sierra Blanca (White Mountain) is located behind this university, providing a glimpse of how mesmerizing the city is.
Why study in English in Marbella?
What makes the city of Maripa and the University of Marbella an opportunity to study are languages like English, French, Chinese, Arabic, Russian, and of course Spanish taught there.
This is mainly because native professors teach these languages.
Moreover, the programs at Marbella will help the student to improve his English proficiency. All programs are taught entirely in English. The University of Marbella's collaboration with the University of West London is a marvelous addition to students who wish to pursue a dual degree and those who may study there for a semester.
Looking for a small international community of students with over 65 nationalities? Marbella is the place for you!
Universitat Autonoma de Barcelona (UAB)
Among the universities in Spain for international students that teach in English, UAB is certainly the most popular and the most affordable choice. The institution offers more than 80 programs using English as the medium of instruction. Among these 80 courses, more than 50 of them are master's degree programs, the rest are graduate diplomas and specialization courses. UAB has set these programs not only for international students, but also for locals looking to improve their English.
Suffolk University Madrid
You want to take the American university experience in Spain, institutions like Suffolk University and Saint Louis University in Madrid are the right place to do so. Suffolk in Madrid is the campus of the Boston institution in Spain. It offers art history, computer science, English, business, communication, history, science or sociology programs in English. They also offer the opportunity to take Spanish classes if the students wish it. Moreover, students with a bachelor's degree can ask for a transfer to the main campus in Boston to carry on their studies.
Saint Louis University in Madrid
Another American university, this one is also the Spanish campus for SLU, an American Jesuit University established in Saint Louis, Missouri. The institution provides degree programs in International Relations, Political Science, Spanish language and literature, Business Administration… to name a few. All the programs, of course, are in English.
European University of Madrid
Another private institution in Madrid where you can study in English is the European University of Madrid. The university, being an international university, offers a range of undergraduate to postgraduate degree programs, of course. But its particularity is that it offers students the option to earn dual degrees at any universities worldwide.
See also: Your Guide to Studying Masters in Spain
Spain's abroad study programs in English
Most abroad programs in Spain focus on learning the language and exploring the Spanish culture. Similarly, there remain several options to explore Spain's abroad program. Significantly, these are the three most popular programs:
University-led programs
Your college's overseas study office is a center for information. By talking to an advisor or visiting the office's website, you can find the opportunity you are looking for.
Universities run faculty-led exchange programs, that allow students the feeling of living abroad.
Direct registration through an external university
If you are not happy with the offers of going abroad from your school, we suggest you enrol at a host university. The Suffolk University in Boston runs the Madrid campus which has English language classes for a wide range of subjects including art, social sciences, biological sciences, history, and mathematics.
The Arcadia University, a private establishment, runs programs in two cities. In Barcelona, students can take classes at the private university building in the city center, or studying in English at the University of Pompeo Fabra.
Third-party programs to study abroad
Consider traveling abroad with one of the overseas study providers to get all the support you need. There are many reputable companies available to guide you in every step of your study abroad.
How much does it cost to study in Spain in English?
There is no doubt about the fact that to get education in English in Spain, you have to pay a higher fee. If you wish to get your degree at an affordable price in Spain, the best bet is to turn to public universities. Of course, international students who are not from the EU/EEA will have to pay more. But the cost depends mostly on the university, its location and the degree you apply for. 
Tuition fees also depend on the number of ECTS credits you need to earn to complete a program. This brings this cost range between €150 and €1,500 for one academic year. However, you'll pay a lot less for a postgraduate program, where you'll spend more time on your research and thesis than in class. 
Check out our ranking of the best universities in Spain.