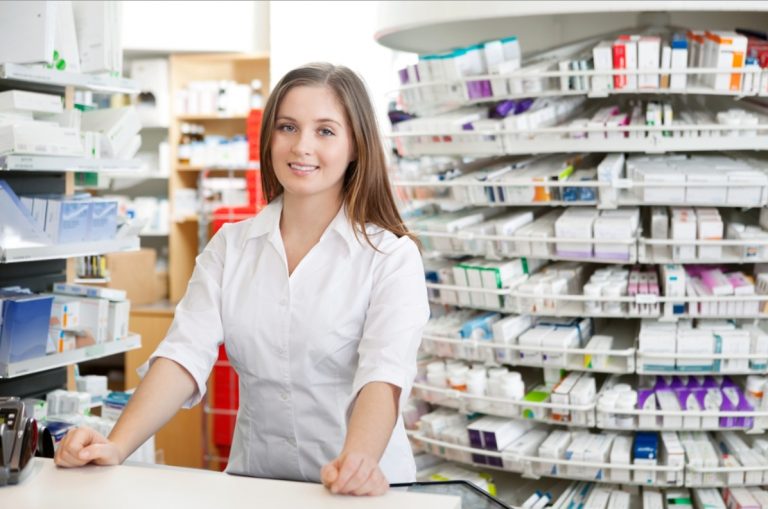 Canadian higher education in pharmacy prepares students for jobs in healthcare and the pharmaceutical industry. Additionally, when you study pharmacy in Canada, you'll be prepared to take on jobs in pharmacies, hospitals as well as drug development and testing. Studying pharmacy will further grant you the skills you need to develop, test, manage and market for pharmaceutical companies.
Along with your degree and work experience, you'll also be able to give lectures at universities.
Bachelor in Pharmacy in Canada
To become a pharmacist in Canada, you have to complete at least 4 years study and earn a PharmaD (Pharmaciae Doctor) qualification. However, to be able to enroll in a program that will make you a registered pharmacist, you have to undergo first undergraduate and graduate studies in pharmacy. 
Moreover, a bachelor of science in pharmacy in Canada will open more opportunities for students to pursue higher level studies in Canada or in other countries. This qualification will allow you to work in other segments of the healthcare industry, mostly in quality control roles. 
Requirements to study in pharmacy in Canada
To be eligible to study in pharmacy programs in Canada at the undergraduate level, students must: 
Have completed 12 years study at the secondary school level 
Graduate in high school with a GPA of at least 70%
Have passed mathematics, physics, chemistry or biology in high school
Some universities require basic knowledge in Calculus
Of course, since you are to study in Canada, applicants should meet the language requirements in English or in French, based on the university's criteria. 
Bachelor of pharmacy in Canada: fees
The cost of bachelor's studies in pharmacy in Canada amounts between $15,000 and $38,000 per year. This tuition fee varies depending on the university and on the content of the program the university offers.
Masters in Pharmacy in Canada for international students
​​A master's degree in pharmacy in Canada will give you the skills necessary to determine the sources, compositions, and properties of drugs and their effect on the human body. ​​To be able to study at graduate level in Canada in the pharmacy field, students must have:
A bachelor's of science in pharmacy or in any related field: medicine, biology, biochemistry, chemical engineering. This qualification must be from an accredited institution either from Canada or conformed to Canada's standards
A relevant experience in the field
completed a pharmacy residency program
Along with the language proficiency proof, applicants also need to submit a CV, recommendation letters, and a purpose statement. 
Fees for masters in pharmacy for international students in Canada
Like for the undergraduate degree, tuition fees for a master in pharmacy in Canada vary depending on the university. Usually, this cost ranges between $7,000 to $38,000 per year. Whether it is at the undergraduate or the postgraduate level, international students need to provide a proof of financial fund when they apply to study pharmacy in Canada.
Why should you study for a master in pharmacy in Canada?
Pharmacology examines the effects of various substances on the human body. As a Masters student, you'll be examining particles, cells, and tissues. You will receive training in the professional and practical side of pharmacy. That will include clinical trials, bioinformatics, computational biology, drug discovery and clinical investigations.
You may want to specialize in a certain type of substance and its effect on the human body. For example, you may want to specialize in anesthetic drugs (painkillers/sedatives) and neuropharmacology. You can also get training in developing and designing drugs for pharmaceutical and medical purposes. For example, you can specialize in the production of antibiotics.
Jobs in the field will include positions in clinical practice such as diagnosis, drug testing, and treatment. You can also find other jobs such as community support (which includes rehabilitation programs) and charity work.
Higher education options in Pharmacy in Canada
There are many higher education programs that enable you to study pharmacy in Canada. You even have the option of studying online in addition to on-campus study. Not only that, but you can also choose to study full or part-time.
When searching for higher education programs for pharmacy and pharmacology, you'll find many different levels. Therefore, we advise that you filter your search for your desired degree, campus, and location.
Step 1
You can search for a PhD in the field of pharmacology, such as a PhD in molecular pharmacology. On the other hand, you can also search for a PharmD. You can also search for Masters programs in the pharmaceuticals, a Masters of Science in business or a Masters in medicinal chemistry.
Step 2
You can start by searching for higher education programs in pharmacy and pharmacology. After that, you can narrow your search by choosing your career path. That way, you can find your ideal program.
Some programs lead you on a straight path to becoming a pharmacist. Meanwhile, others provide pathways within the field such as clinical research, marketing, and management. When you study pharmacy in Canada, you can also take the path of becoming a lecturer in the various pathways of pharmacy.
Where can I study pharmacy in Canada?
Here is our selection of the best pharmacy schools in Canada, offering programs at the undergraduate or postgraduate levels or both. 
You can check some of these institutions' official websites in our list of the top 10 universities in Canada.
University of Alberta
The faculty of pharmacy and pharmacology in the University of Alberta offers a PharmD program. This program is four years long and consists of academic courses as well as work experience. The university also allows students to pursue other advanced degrees in the pharmacy field, such as a master of business administration combined with the PharmaD degree.
PharmD GPA at the University of Alberta
Applications to this program are highly competitive, but do not necessarily depend on your GPA alone. Nevertheless, international students must have a GPA of 3.7 or above to be accepted.
University of Toronto
With its reputation as the best university in Canada, it's no surprise that the University of Toronto offers an academic program in pharmacy. At the institution's Leslie Dan Faculty of Pharmacy, you have various programs where you can earn a Pharmaceutical Chemistry Specialist's degree, a PharmaD-MBA, a PharmaD for pharmacist. There is also a graduate program in pharmacy. This course helps students meet the requirements to practice as a professional in the field, including skills for patients care. 
University of British Columbia
The Faculty of Pharmaceutical Sciences of UBC is one of the top pharmaceutical science schools in Canada. Students can then choose from professional undergraduate degree programs to specialized graduate training, as well as nondegree programs.
University of Calgary
Being a top-leading research university in Canada, Calgary offers pharmacy programs in ots Cumming School of Medicine. And at this school, the largest and one of the most outstanding departments is the Department of Physiology and Pharmacology. Moreover, the faculty also prides in its commitment to excellence in research and education. 
McGill University
At McGill, you can earn a BSc. in Pharmacology that provides you the necessary background to undergo graduate studies in related disciplines. This bachelor in pharmacy will open you the door to pursue further studies in the fields of biomedical, medicine, dentistry, nursing, and veterinary sciences.
Finally, if you are interested in other medicine-related fields, check our Ultimate guide for Medicine Study in Canada