Your choice of student accommodation in Canada depends on your budget and the standard of life that you are used to. Most of the time, you have a wide range of accommodation choices available to international students through university.
You can choose to live in on-campus university accommodation, off camps university accommodation, or private accommodation. It should be noted, the first place to go to when looking for accommodation is the international students' office at your university. Alternatively, you can check the official university website.
Types of accommodation for a student in Canada
International students have five types of student accommodation in Canada to choose from. The options are the following:
On-Campus accommodation
Firstly, some universities offer accommodation on campus or near campus grounds. You can choose to live in a shared room in a large student building.
On the other hand, you can also choose to live in a shared student apartment which accommodates anywhere from 3 to 6 students. Additionally, shared apartments feature shared bedrooms, as well as shared entertainment rooms, kitchens, gyms, and bathrooms.
These university dormitories house one or two students in one room. These dormitories are the best option for you as a first-year student.
This type of accommodation also includes nearby cafeterias or are located near, on or off-campus university restaurants. In addition to that, you'll also have central heating, hot water, and internet made available by the university free of charge or for a nominal fee.
Shared Off-Campus apartments
Secondly, shared off-campus accommodation provides students a shared bedroom and shared kitchen, bathroom, dining room and living room. It should be noted, not all universities will help you find off-campus apartments.
That being said, they will connect you to real estate agents and offices that may be able to help you find your ideal accommodation. You should also note, the cost of off-campus accommodation in Canada will vary from city to city and especially big cities like Vancouver, Toronto or Montreal.
Homestay accommodation
Thirdly, homestay with a Canadian host will make you feel more at home and give you a sense of family life.
This is also our recommendation for students in their first few years. According to your budget, the family will offer you a private room, one to three meals a day and internet.
Moreover, when you choose homestay accommodation with a Canadian family, they can help answer any questions you may have. They may also properly introduce you to Canadian tradition and culture.
Furnished/unfurnished apartments
There are many safe ways that you can find a furnished/unfurnished apartment that is permanent/temporary. You can check out sites like Canada Accommodation beforehand.
How much is student accommodation in Canada?
Student accommodation cost in Canada depend on the city you settle in, the university if it's an on-campus housing, and the duration of your study stay. If you are only going to Canada for a semester-long program, it's better to live on campus. This will cost around CAD 1,500 to CAD 4,000. On-campus accommodation for a whole year will cost between CAD 3,000 – CAD 7,500. 
Off-campus housing, in the other hand, will cost per month around CAD 700 to CAD 2200. This cost may vary depending on the availability of accommodation, the city and neighborhood, as well as if you share the housing. Usually, landlords collect a security deposit worth of one-month rent that will be returned to you when you move out and have caused no damage to the property.
Read also our detailed resource on the living and study cost in Canada.
Important tips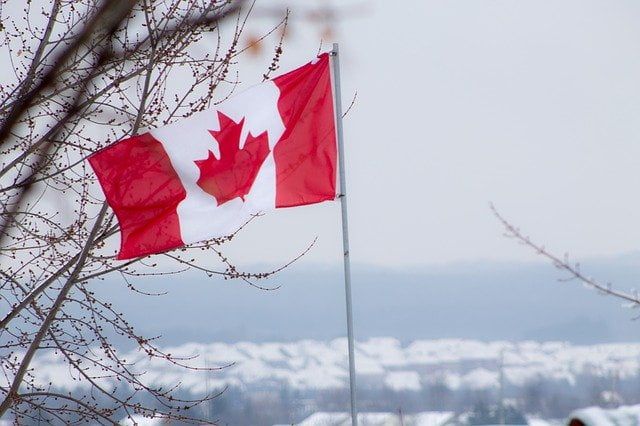 Make sure to start searching for accommodation and have everything booked as soon as you get your acceptance letter from the university. Some universities will send accommodation options with the acceptance letter. In other cases, universities will have accommodation options listed on their website.
Prices will get higher and the options will become lower a month before the study starts. That also happens during the peak months of August and September.
Choose your programs for food and services from the list usually posted on the list of accommodation options. Keep also in mind that students with special needs must contact the university to include the important services they need.
We advise that you arrive early enough in order to give yourself enough time to familiarize yourself with your campus, accommodation and the like.
When renting a shared apartment, they may require you to sign a lease. The lease will normally be from 6 months to a year. In addition to your first month's rent, you will have to pay a month's worth of deposit.
You can search for a room or an apartment to rent on websites like Rentals.ca, Craiglist, Kijiji and on marketplace platforms as well. There are also some Facebook groups where students check out for housing listing. 
Be careful when it comes to online listing since there might be scams or misleading ads. To avoid them, stay away for "too-good-to-be-true" listings, advertising lower prices than market prices. Avoid also sending unnecessary personal information to a potential landlord, and use some common sense when it comes to any money payment.