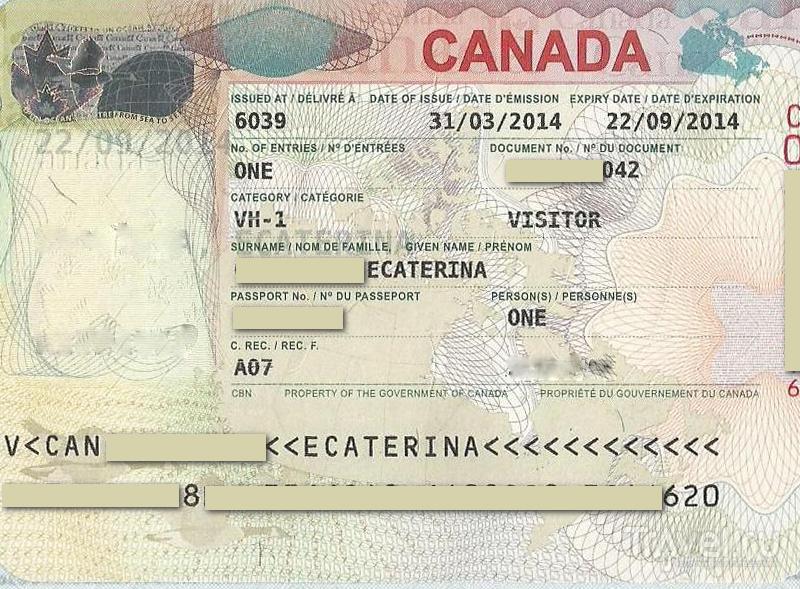 A study visa is an official document issued by Immigration Canada which allows foreign nationals to study in Canada for a certain period of time.
In a previous article, we learned about the conditions for admission to access Canadian universities. Today, we resume the topic of study in Canada, where we will learn how to obtain a study visa for Canadian universities.
Moreover, it is worth noting that it is possible to apply for a study permit in Canada either via the Internet or by paper application in the immigration centers in the country.
How to apply for a student visa in Canada?
We can summarize the process for obtaining a study visa in Canada as follows:
You must first obtain an acceptance letter from the Office of International Higher Education Services located in all recognized universities. Basically, you can obtain this letter from the Canadian universities' websites
Apply for obtaining a student visa application package to Canada, either through the website of the Canadian Immigration, or through Residence Department or by contacting the local visa office, or Canadian embassies and consulates in the home country.
Furthermore, it is worth noting that in order to obtain a visa application package, you will need to answer some questions about yourself.
As a matter of fact, these questions will determine whether you are eligible for a study permit. Besides, you will be able to know the documents necessary for application.
You may also need to obtain a temporary residence permit, which people from certain countries can obtain. More information about these countries is available when visiting the Canadian Immigration and Residence Service.
If you are eligible, you will receive your own reference code. Basically, this code is only valid for 60 days.
Make sure to read the visa application guide, which will contain information about the estimated tuition fee, a list of documents that you will need to provide with your visa application, as well as some guidelines.
Once you have completed your documents, application form, and payment of your fees, you can send your completed application to the Canadian Immigration and Residence Department website.
At last, some applicants need to perform to do an interview at the local visa office in the home country.
What are the requirements for a study visa in Canada?
Some applicants from certain countries need to provide some biological information, such as personal photos and fingerprints.
A comprehensive medical examination, along with a disease-free certificate. Besides, a good conduct certificate of behavior from the nearest police station for the applicant's residence. For this, the applicant shall present a clean criminal record.
A copy of a valid passport that allows you to return to your country of origin after the completion of your program or course of study. That is a permanent passport.
Two passport-size photographs, with the applicant's name and date of birth written on its back.
Proof of financial support, and currently proof of possession of CAD 10,000 (equivalent to US $7,340). It's a mandatory requirement for each year of residency. Besides, tuition and return costs to the home country.
Basically, document proof can be in the form of bank statements, a Canadian bank account. This shall be in the name of the applicant to which the money is transferred.
Moreover, it can be proof of payment of tuition and accommodation fees, a letter from a person or institution providing you with money, or proof of funding paid from within Canada if you have a scholarship.
Study permit processing time
A study permit in Canada costs CAD150. But after the visa submission, applicants may need to pay additional service charges, depending on their country of origin. Moreover, students also need to pay a biometric fee of CAD 85.
Processing time for the student visa in Canada depends as well on the applicant's nationality. The shortest delay would be 1 to 2 weeks. But for some country, it can take up to 16 weeks. On busy periods, it takes longer to process the visa, like when you apply at a date that is close to the beginning of Canada's academic year.
Conditions for part-time work visas while studying
Valid study permit.
Admission and registration in an educational institution for full-time study.
It is worth noting that your study permit expires in a period of 90 days after graduation from your study program. Therefore, you will have to obtain a work permit after graduation.
For help, read our guide on how to work in Canada after graduation.
This in the event that you want to stay in the state of Canada after the completion of your studies. Also, search for work as well as work permits shall be valid for three years.
At last, after applying it normally takes about 15 days, but one should keep about 1 month for the visa procedure. Usually, 15 days are enough since there are no Interviews for a Canadian student visa.