Before we introduce you to the cheap and most affordable universities in Canada. Why are Canadian universities and colleges are so popular with international students? The reason why Canada is a popular destination among international students is its great number of high ranking universities.
In fact, universities such as Toronto, McMaster, and British Colombia are all reputable universities that compete with some of the best universities in the UK.
Get to know some of the most affordable universities in the UK
Moreover, the Canadian educational system is excellent, in addition to being more affordable than its counterparts in the UK and the USA.
Study in Canada at the lowest cost
When we speak about study in Canada, it's worth mentioning that Canada is one of the most popular destinations in the world for international students. Moreover, it offers a variety of experiences and opportunities in a country famous for its vast distances, multicultural cities as well as natural beauty. 
Study in Canada at the lowest cost is now possible. This is due to the fact that tuition fees in this country are generally less expensive than other fees in English-speaking countries. Such as : United States, United Kingdom, and Australia. Although it is still very high if we compare it to other countries.
As a matter of fact, the Council of Ministers of Education (CMEC) offers a useful online tool for prospective international students. This helps them to quickly calculate the cost of studying at various universities in Canada. In addition to providing guidance on the documents required for the application.
How much money do I need to study in Canada?
Basically, universities in Canada determine their own fees, and these vary depending on several factors. These factors differ according to the program you are studying and whether you are an international student or a home student.
Besides, whether you are studying in undergraduate or post-graduate studies. According to the latest report from Statistics Canada, tuition fees in Canada have increased by 3.3 percent for undergraduate students from Canada. On the other hand, it increased by 6.3 percent for international undergraduates in 2018/2019.
How much is university in Canada for international students?
The average tuition fee for international students is CAD $27,929 (about US $20,600) per year. Moreover, arts and humanities courses tend to be cheaper. As for materials, such as engineering and medicine are the most expensive (with an average of 30,742 Canadian dollars (US $23,300) annually.
On the other hand, the fees for business and management training courses are lower than the national average of CAD $26, 395 (approximately US $20,000) annually.
Higher tuition fees in Canada
As a matter of fact, if you want to study at the graduate level, the tuition fees will be generally lower.
Moreover, they differ according to your program. Statistics Canada set the average postgraduate tuition fee at CAD $16,497 in 2018/19. It's approximately US $12,500, an increase of only one percent over the previous year.
As is the case around the world, executive MBA programs are generally the most expensive. It costs about CAD $49,798 (about US $37,700). While regular MBA programs cost CAD $30,570 (US $23,160) on average.
How much is a Canadian student visa?
To study in Canada, you will need to obtain a Canadian study permit, this acts as a study visa in Canada for the duration of your stay. On the other hand, if your course or program is six months or less, you will not need this permit.
Basically, the cost of obtaining a study permit is CAD $150 (US $115). In addition, university application fees in Canada vary depending on the university and your country of origin.
Scholarships to study in Canada
Scholarships, grants, and awards are available for international students who wish to study in Canada at either undergraduate or postgraduate level. Basically, these include specific scholarships for athletic achievement and academic achievement, as well as subject-specific scholarships.
Furthermore, many universities in Canada offer their own scholarships. Hence, you may also be able to apply for a scholarship exclusively offered by the university where you plan to study. In all cases, it is important to submit an application as soon as possible. Please consider the fact that the scholarship funding in Canada is very limited and competitive.
The cheapest universities in Canada for international students
Here is a list of the most affordable and cheap universities in Canada:
Brandon University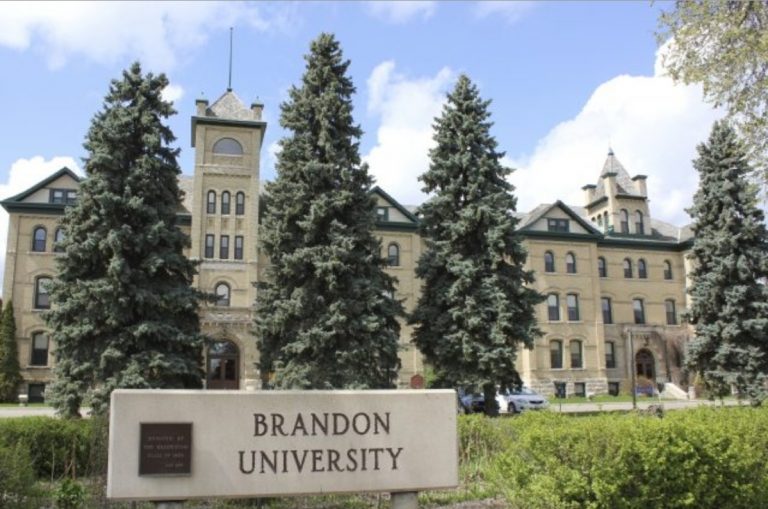 Firstly, Brandon was founded in 1889 and is one of the most affordable universities in Canada. There are 3000 students currently in Brandon and you can join them too!
Faculties:
Arts
Science
Education
Music
Nursing
Learn more about Brandon University.
Canadian Mennonite University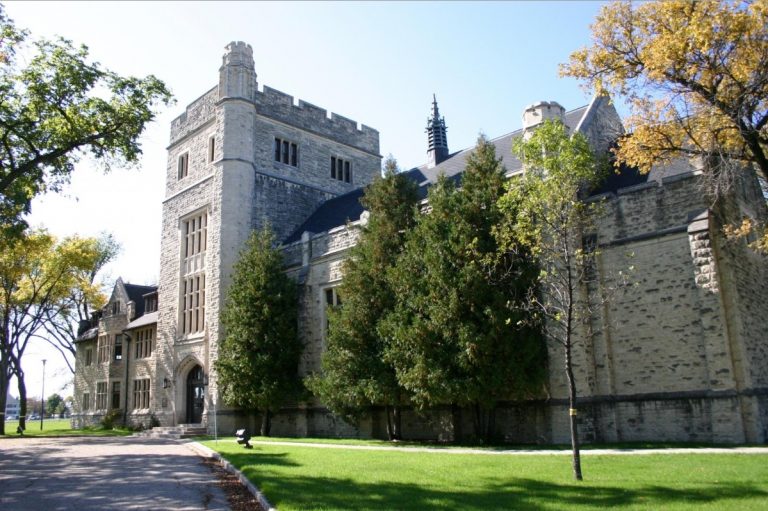 Secondly, the Canadian Mennonite University is a relatively new university founded in 1999 by merging three different universities to form a large one. The university offers affordable Bachelors's and Masters's programs. Additionally, it also offers sports programs such as basketball, football, and volleyball.
Faculties:
Business management
Commercial business
Fine arts
Theology
Consult the Canadian Mennonite University website.
Memorial University of Newfoundland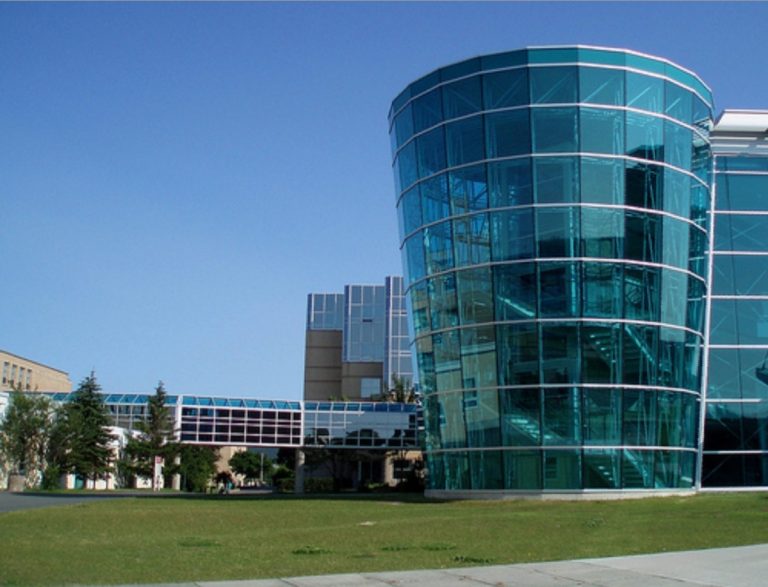 Thirdly, Memorial University of Newfoundland is pretty easy to get into. In fact, the acceptance rate goes up to %66.8. It is also very popular with international students because it is one of the most affordable universities in Canada.
Learn more about Memorial University of Newfoundland.
Simon Fraser University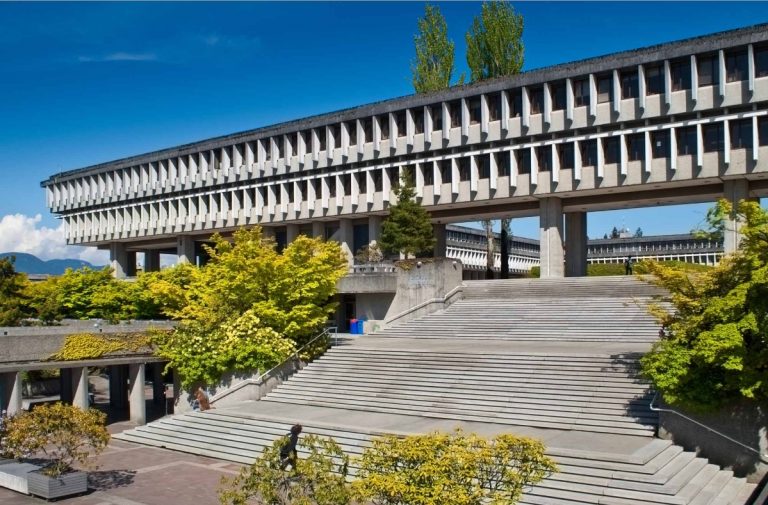 Fourthly, Simon Fraser is a large university in British Columbia, Canada. Aside from the main campus, the university has other campuses, one of which is in Vancouver. The university is excellent and has resilient academic curricula.
Check more information about Simon Fraser University
University of Prince Edward Island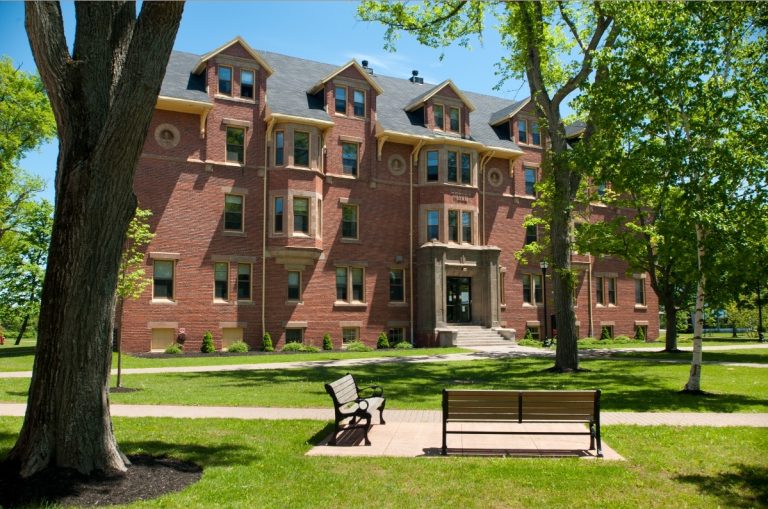 Fifthly, the University of Prince Edward Island is one of the most affordable for international students. Additionally, its magnificent campus takes up 130 acres of land.
Faculties:
Veterinary medicine
Chemistry
Physics
Moreover, here is the University of Prince Edward Island official website.
University of St. Paul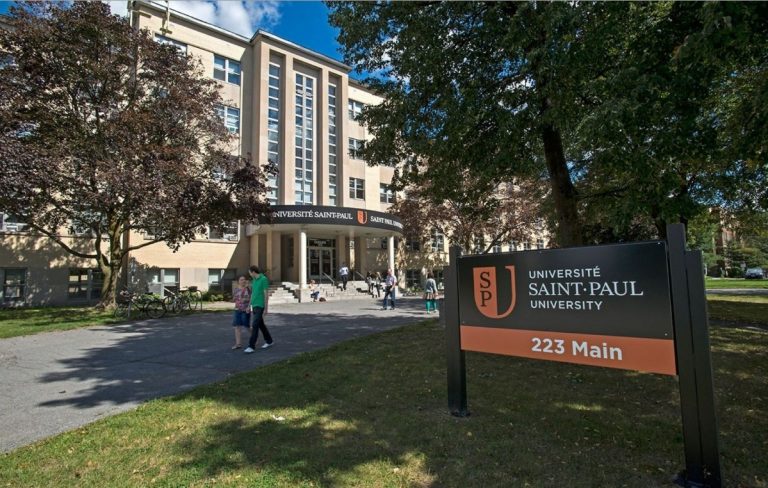 Based in Ottawa and similar to Ottawa University, St. Paul University offers programs that are taught in both French and English. Therefore, students who would like to study in Canada in French can receive an excellent quality of education in this bilingual university.
Find more on St. Paul University.
Mount Royal University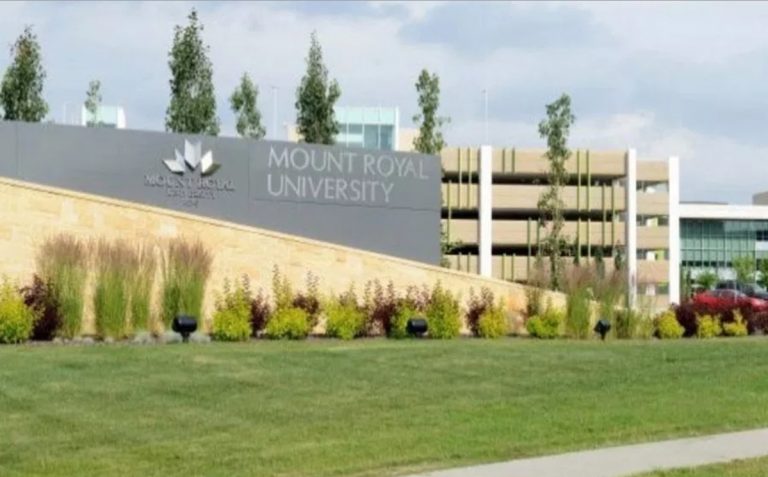 On the seventh position comes Mount Royal founded in 1910 and one of the best public universities in Calgary, Alberta.
It started out as a junior college with transfers to Calgary university. It later gained its university status with 20,000 students in various academic fields such as aviation and nursing.
University of Manitoba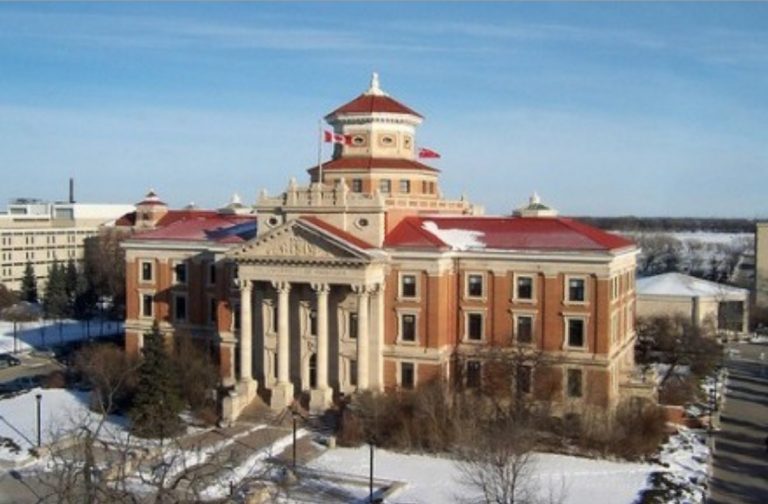 Eighth, Manitoba is a public university founded in 1877. It is now the 17th largest in Canada and the largest in its region. Additionally, the university has around 30,000 students.
Further information about Manitoba University.
Cape Breton University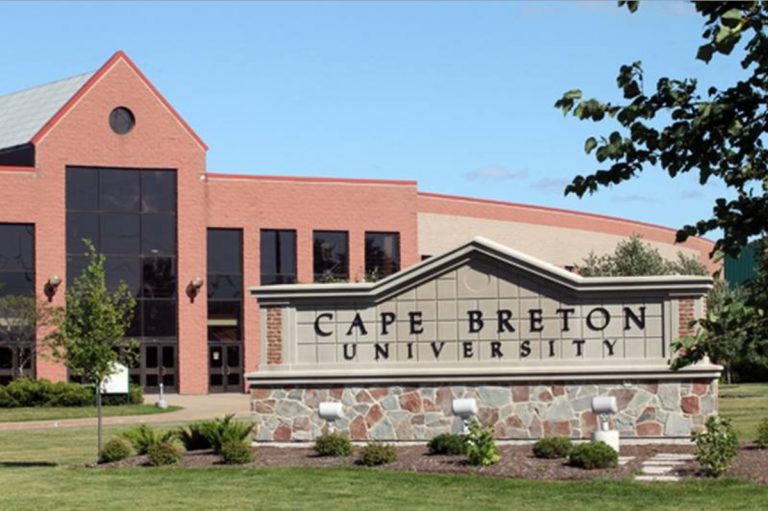 Finally, Cape Breton is known for offering the cheapest Masters program in business management in Canada. It is based in Nova Scotia, among many other great universities in the area.
Not only does the university have a beautiful campus, but it is also located in a beautiful area. In addition to that, the university has millions of dollars to spend on student facilities and education.
Likewise, learn more about Cape Breton University.
If these universities are still not cheap enough for you, we advise you to consider also Distance Learning in Canada, which is also a good option.
Related articles: