Many international students are looking for an opportunity to work and study at the same time in Canada. The main reason is that it provides for them a way to gain work experience before entering the Canadian job market. But it's also an excellent way to immerse in the country's culture as they are in contact with the language, customs and habits of the Canadian society at work. 
International students can either work on-campus or off-campus during their study time in Canada. We're going to show you how each option works and how to optimally work in Canada with a student visa. 
Is it possible to work and study in Canada? 
The answer is yes, you can indeed work with your study permit in Canada. And in some cases, you may not even need to get a work permit. Here's how you can work as a student in Canada. 
Work on campus
An international student holding a study permit may be eligible to work on campus without a work permit, as long as they have a Canadian Social Insurance Number (SIN). The student can then start to work once their study program in Canada starts officially. Students can then work for: 
their school: a faculty member or a student organization, as a research assistant for example
a private business contractor operating on the student's university campus
themselves, working independently on their own business as long as it's located on-campus.
Work off-campus
Off-campus work have a little more restriction. First and foremost, the student and the employer have to make sure they can work off-campus without a work permit before starting to work. Otherwise, the student may need to leave Canada. 
Like for the on-campus work, the student can't start working before their study program starts officially. The requirements include the student is a full-time student in a recognized institution. Moreover, they should be enrolled in a study program that lasts more than 6 months. Furthermore, the student needs to have a SIN. 
You can check the other requirements for part-time students to work off-campus here. 
Co-op programs and internship
International students who study at a Designated Learning Institution (DLI) in Canada must apply for a work permit to work as a co-opt student or intern, in addition to a valid study permit. Other requirements include a letter from the university confirming that all the students in the programs need to undergo work placement in order to earn their degree. Moreover, the co-op placement or internship should be up to 50% of their study programs. 
Get more information on the website of the Canadian government. 
How many hours can a student work in Canada?
Students can work as many hours as they want on campus. This is as long as they continue to meet the eligibility requirements for working on campus. On the other hand, international students eligible to work off-campus can work up to 20 hours per week during their academic sessions. Moreover, during summer holidays, winter holidays and spring break, they can work full-time. 
How much a student can earn in Canada?
Wages or salaries for work in Canada vary depending on the skills they need to have for their work position and on their employer. Moreover, minimum wages in Canada also vary by province. You can check the amounts for these wages here. 
Moreover, to give you an idea of the range, students can earn between CAD19 and CAD24 per hour. This is whether you are working on or off-campus in Canada.
Applying for a work permit after 1 year study in Canada
Firstly, it's worth mentioning that that international students can apply for work permits for a specific period ranging between one and three years in Canadian universities. This process will be after completing at least one university year in a Canadian university institution, and have completed the relevant studies in the country, and have obtained university qualifications from them.
Afterward, when you work for a duration of minimum year, you can submit a request to obtain permanent residence. You can apply for you and for any member of your family who accompanies you in Canada. This is the first step, then followed by applying for Canadian citizenship.
In order for international students to work in the country of Canada after graduation, they must apply for a work permit. Indeed, this is according to the program designated for such permits to work after graduation.
On the other hand, if you want to stay and live in Canada after graduation as a permanent resident, there are many immigration programs available, each with its own requirements.
Obtaining a work permit in Canada after graduation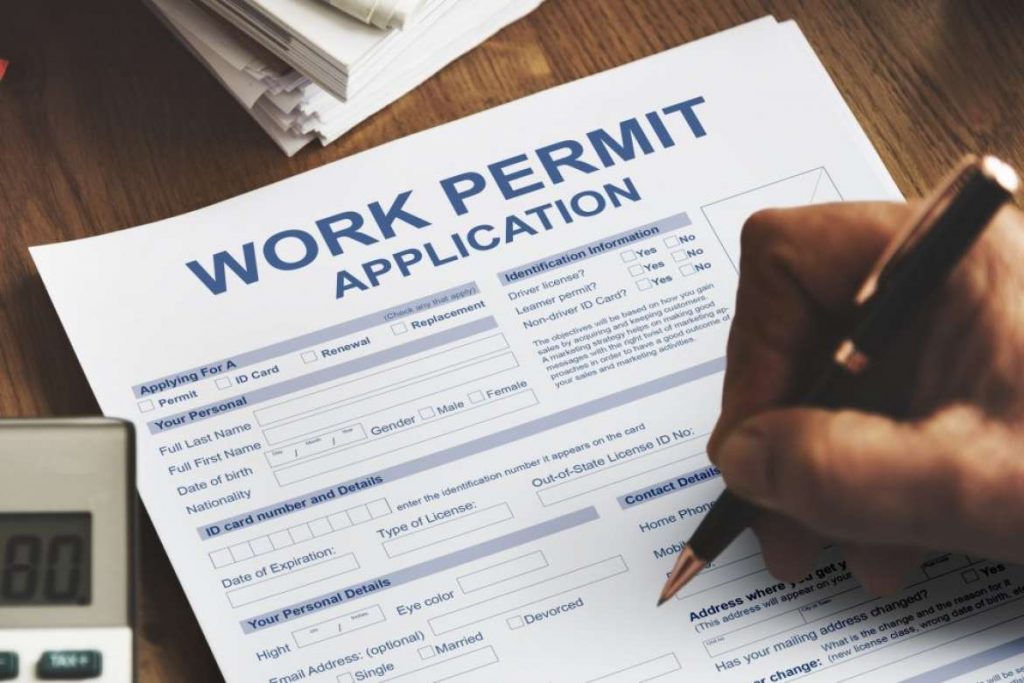 The program for obtaining work permits after graduation allows students who have graduated from a Canadian educational institution to participate to obtain Canadian work experience.
As a matter of fact, Canadian work experience for acquired skills fall within the scope of this program for rapid entry into permanent residency and work in Canada.
Get also more details about post-graduation work for international students in Canada.
How an international student can obtain a permit to work in Canada?
Basically, you can obtain a work permit within the framework of the work program based on the duration of the study program, up to a maximum of three years.
Moreover, the work permit during the study is not valid for a period longer than the student's study program. Besides, the duration of the study program must be no less than eight months.
As it can be seen, there are also principles and criteria for determining eligibility to obtain a work permit after graduation. Basically, these principles are available at the relevant Canadian Immigration Department website.
Related topics:
Admission requirements for enrollment in Canadian universities